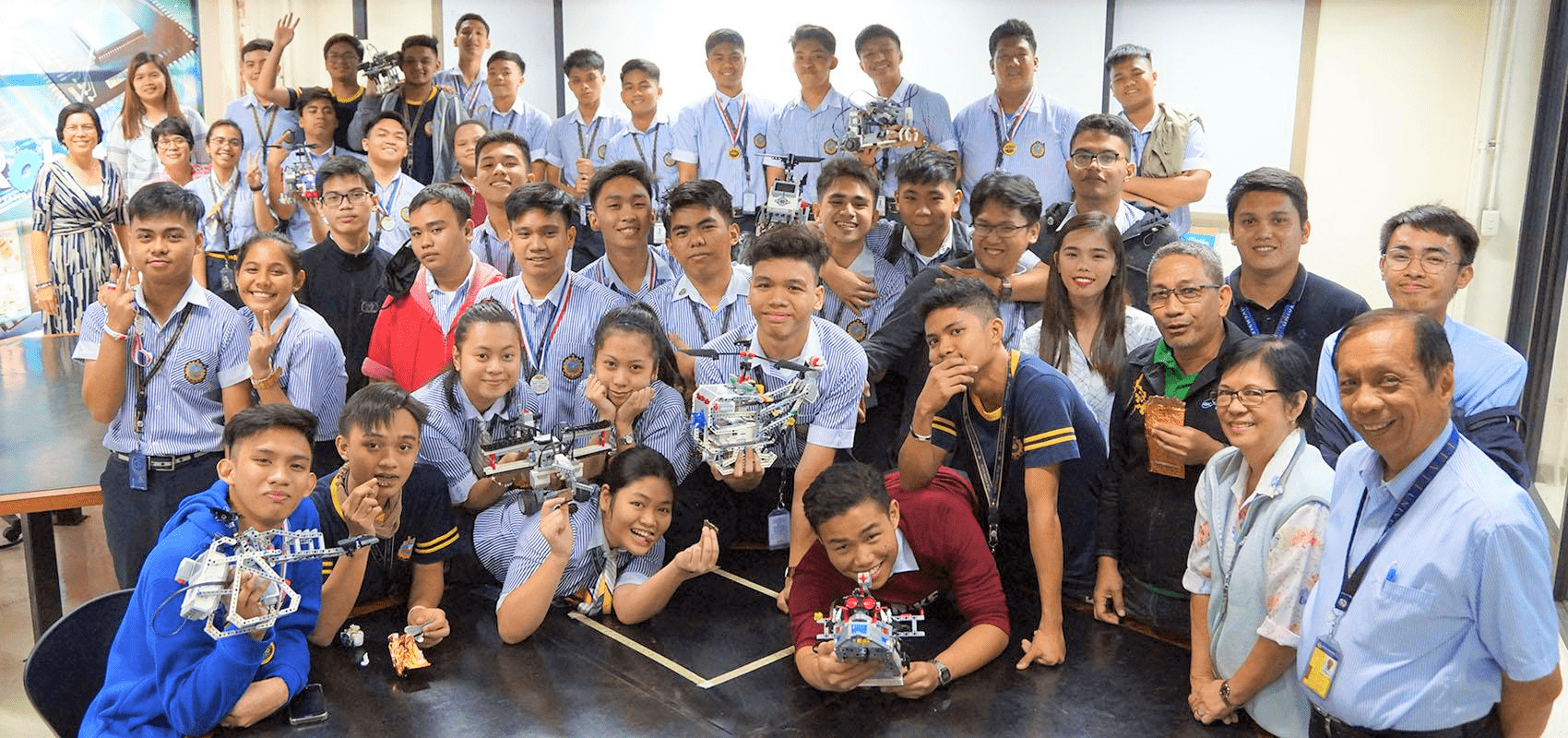 Overview
FEATI High School Department believes in tapping the full potential of its young FEATINIANs. It espouses that learning is enhanced by exposing students to more hands-on activities in the workshop areas, Science, Solid works and Robotics laboratories or visits to factory sites and industry plants.
It also reinforces good values and the Catholic Christian faith by offering Values Formation and Religion as additional courses which are integrated in all high school subjects. These are all experienced and acquired by FEATI High School students aside from the fundamental education in language communication, sciences, mathematics, social sciences, physical education and humanities.
Senior High School
The fields of Arts, Business, Technology and Engineering have always been in the forefront of academic offerings of FEATI University. Over the last 7 decades, the University has consistently raised the bar of excellence with its graduates regularly topping the board exams and recognized as highly valued professionals, eventually becoming leaders of industries here and abroad. This culture of excellence is given a powerful thrust towards more prominent heights with the FEATI Senior High School program.
The FEATI Senior High School program exceeds the standards required by DepEd. The facilities are the same as that used by students in FEATI University. It may be noted that most of the University's degree programs are compliant to the qualification criteria of the Philippine Association of Colleges and Universities Council of Accreditation (PACUCOA). The instruction staff are composed of college professors, many of whom are also experienced in handling high school courses in the role of head teachers. Mentoring or remedial classes are held to help students who have difficulty in their academics.
Students entering FEATI Senior High School are taught with and given the modern tools and knowledge to equip and prepare them for college. Classes are conducted making use of digital technology in communicating lessons, projects and in class presentations. Instructors and students interact primarily through the school's information system called FEATI.eGroupware.
Experience the future now.
Get used to being Number ONE!