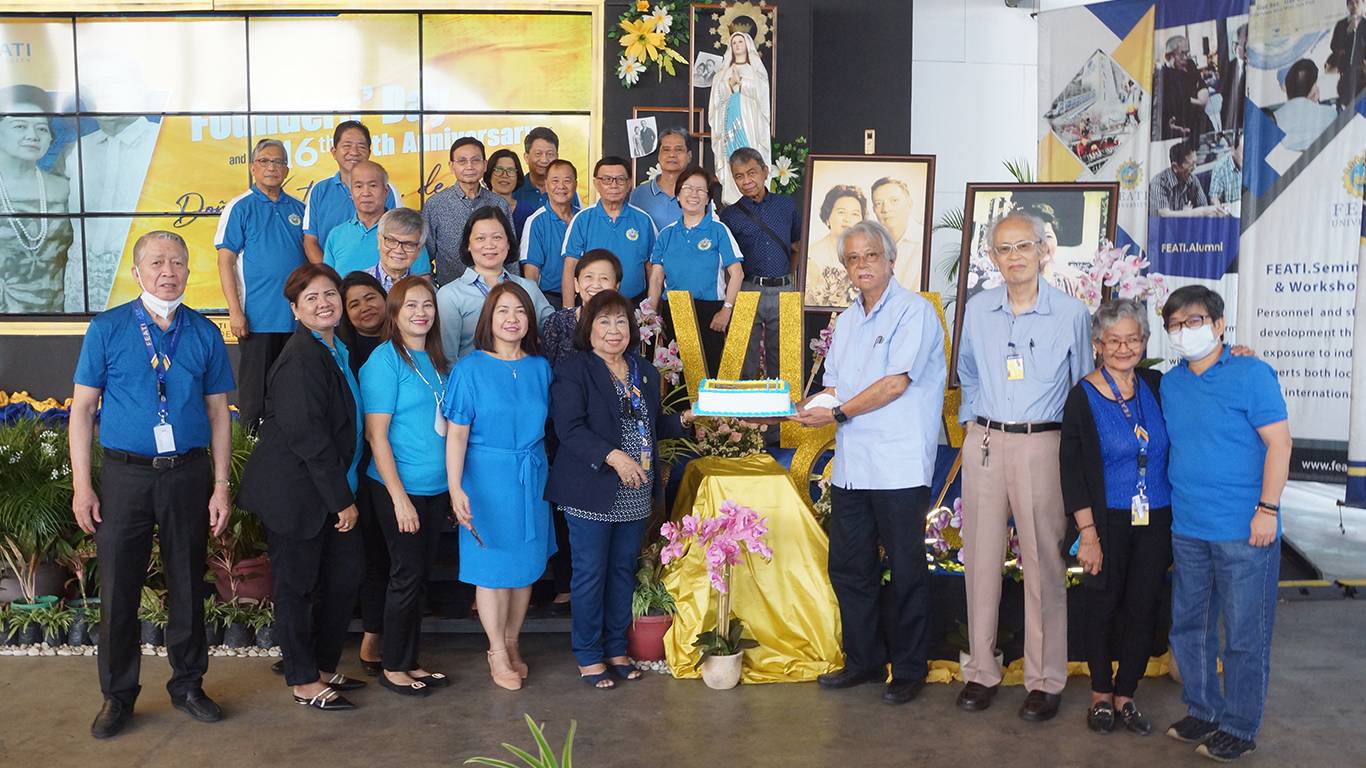 FEATI U celebrates Founders Day
The noble ideals of the founders of FEATI University live on to this very day as the university celebrated Founder's Day on March 6, 2023, at the University's Activity Center.
A tribute to the valuable legacy left behind by its founders, Don Salvador Araneta and his better half Dona Victoria Lopez de Araneta, was highlighted during the celebration.
This red-letter day coincided with the 116th birth anniversary of Dona Victoria who was instrumental in implementing many innovations in FEATI education and in promoting science, technology and engineering in its curriculum during her presidency.
FEATI University CEO and Vice-Chairman of the Board Francisco A. Segovia led the celebration together with the Chairman of the Board and Executive Vice President Dr. Gloria M. Alberto, University officials, deans, department chairs, program heads, administrative personnel, students and alumni.
The celebration began with a Thanksgiving Mass presided by Fr. Francisco "Kiko" Magnaye,CM. This was followed by a special program prepared by the re-energized FEATI Student Organizations in collaboration with the Dean of Student Affairs, Ms. Melanie P. Florentino. Students paid befitting tribute to the founders and shared how they are continuously inspired by them through beautiful messages and songs. The Summer Wind Choir from Dasmarinas, Cavite City also rendered superb performance numbers. Another part of the program was the Awarding of Certificate of Appreciation to the FEATI High School Class of 1970 for bringing honor and pride to their Alma Mater by generously giving back through financial assistance to deserving high school students. Ms. Jowina M. Segovia, FEATI HS Executive Director, led the awarding ceremonies. Mr. Virgilio Odejar, High School Class of 1970 President, together with his batchmates who were also in attendance, received the certificate and tokens of appreciation.
The event capped off with a Community Singing featuring the song "We Have FEATI" with lyrics written by Ms. Ging Segovia and interpreted by the FEATI Chorale.
The highlight of the day was as traditional as the history of FEATI itself— the blowing of candles on Dona Victoria L. Araneta's (VLA) birthday cake by no less than the CEO and one of the grandsons of the founders, Mr. Francisco Segovia.
The day's festivities wrapped up with a sumptuous lunch for everyone.
---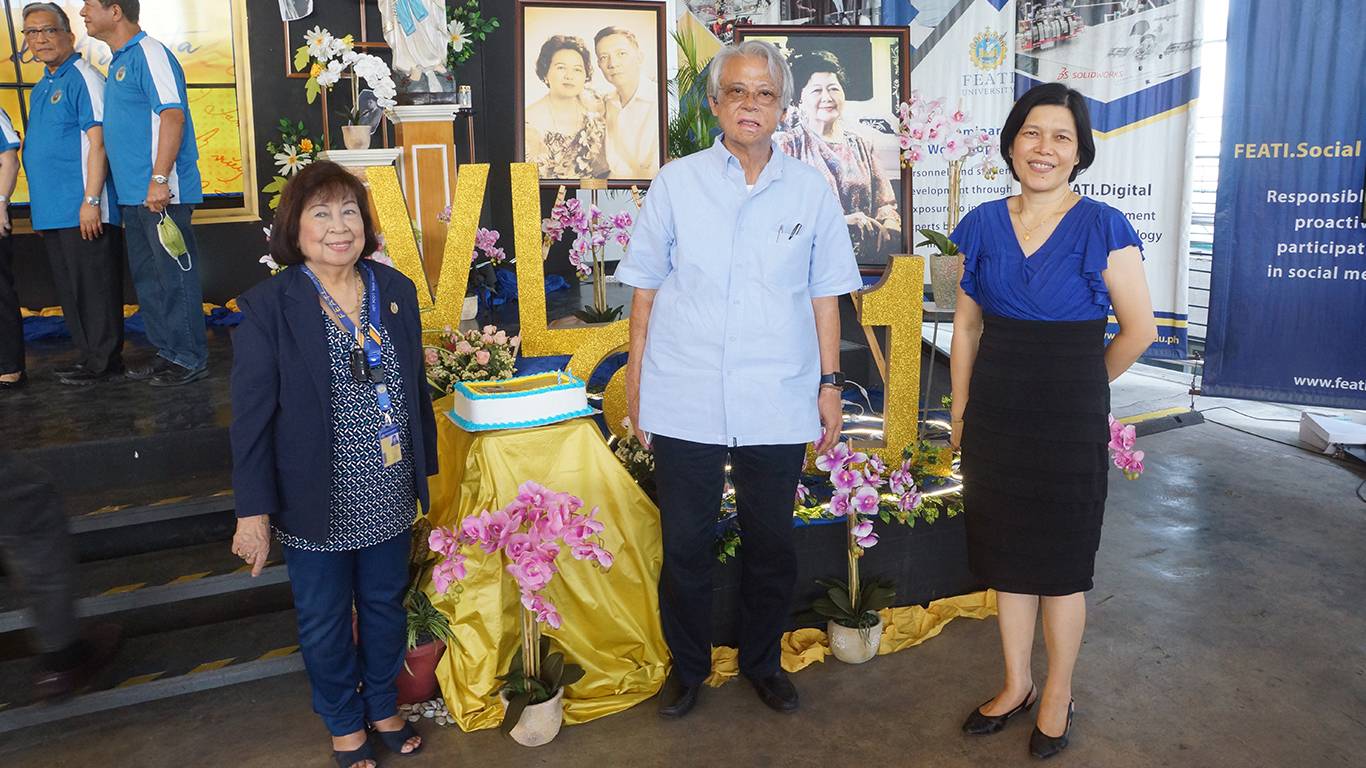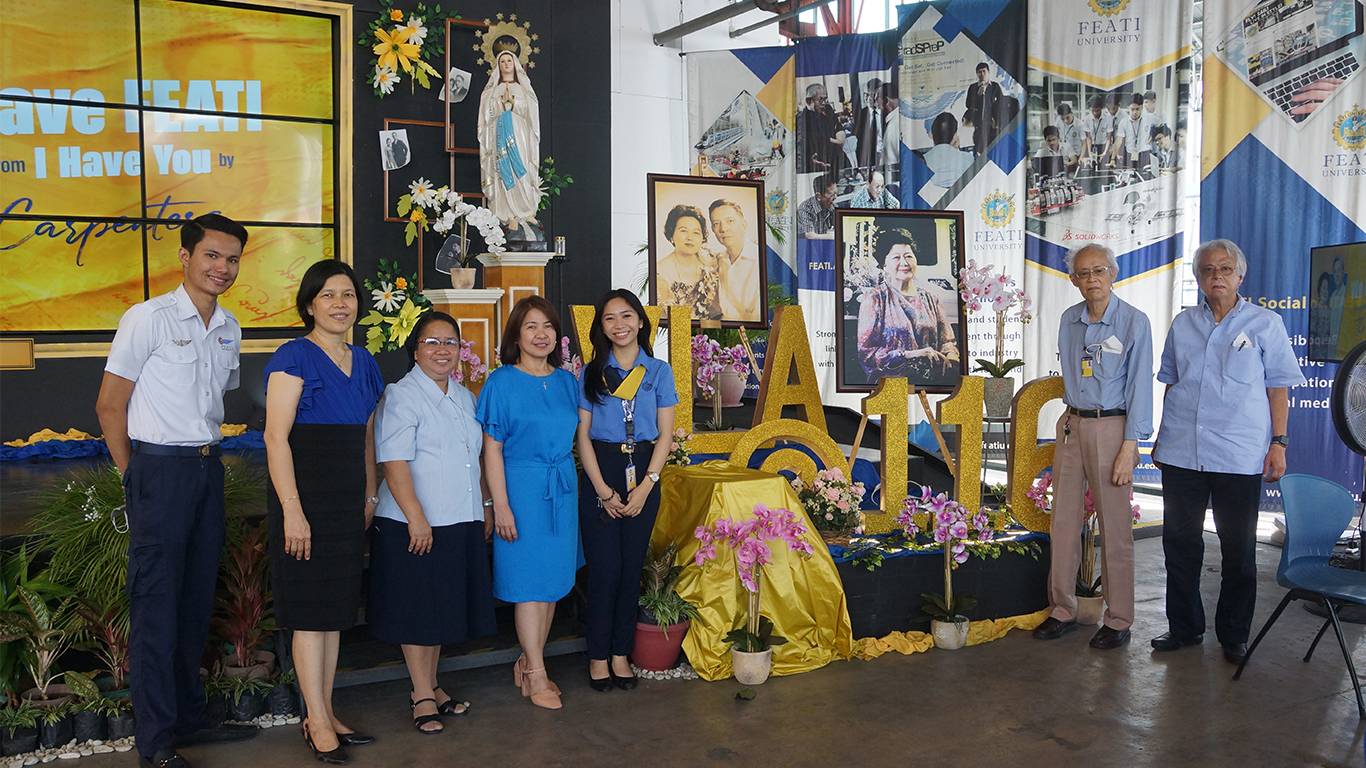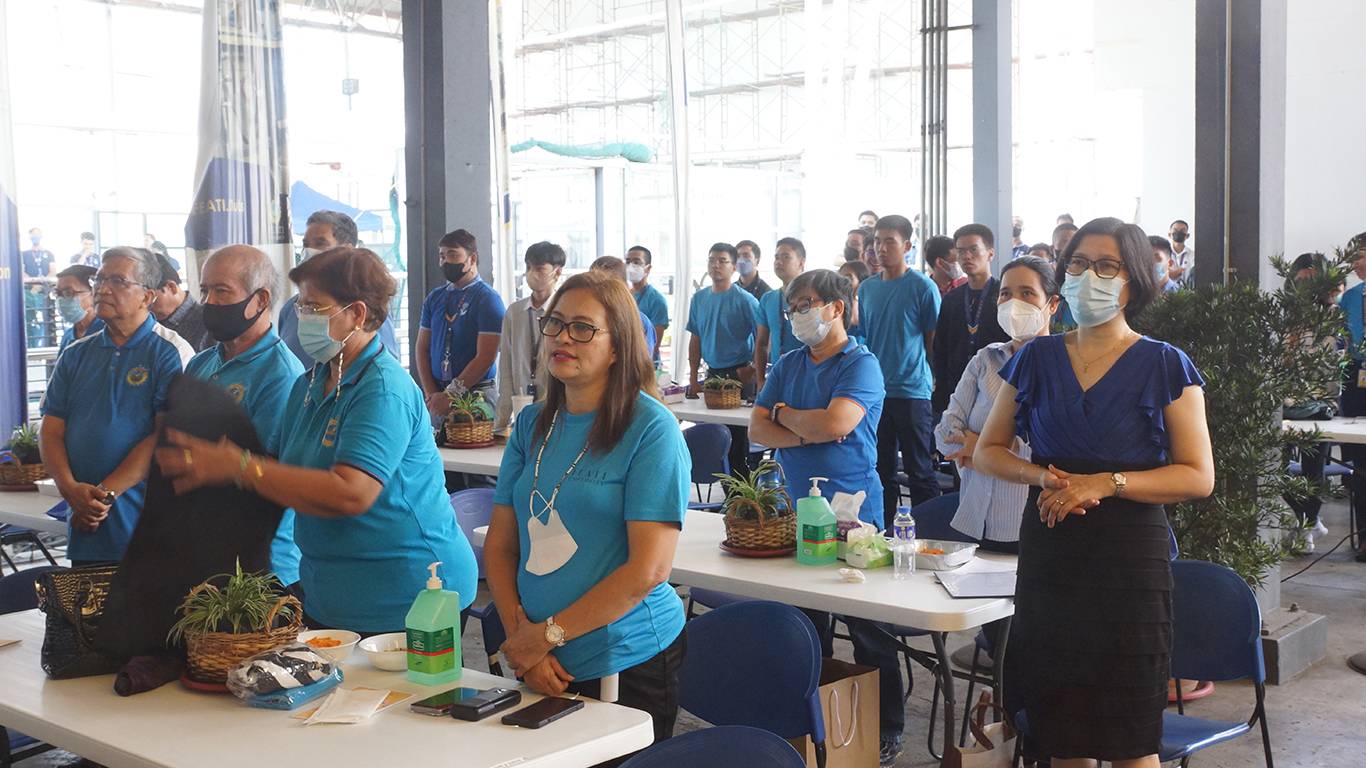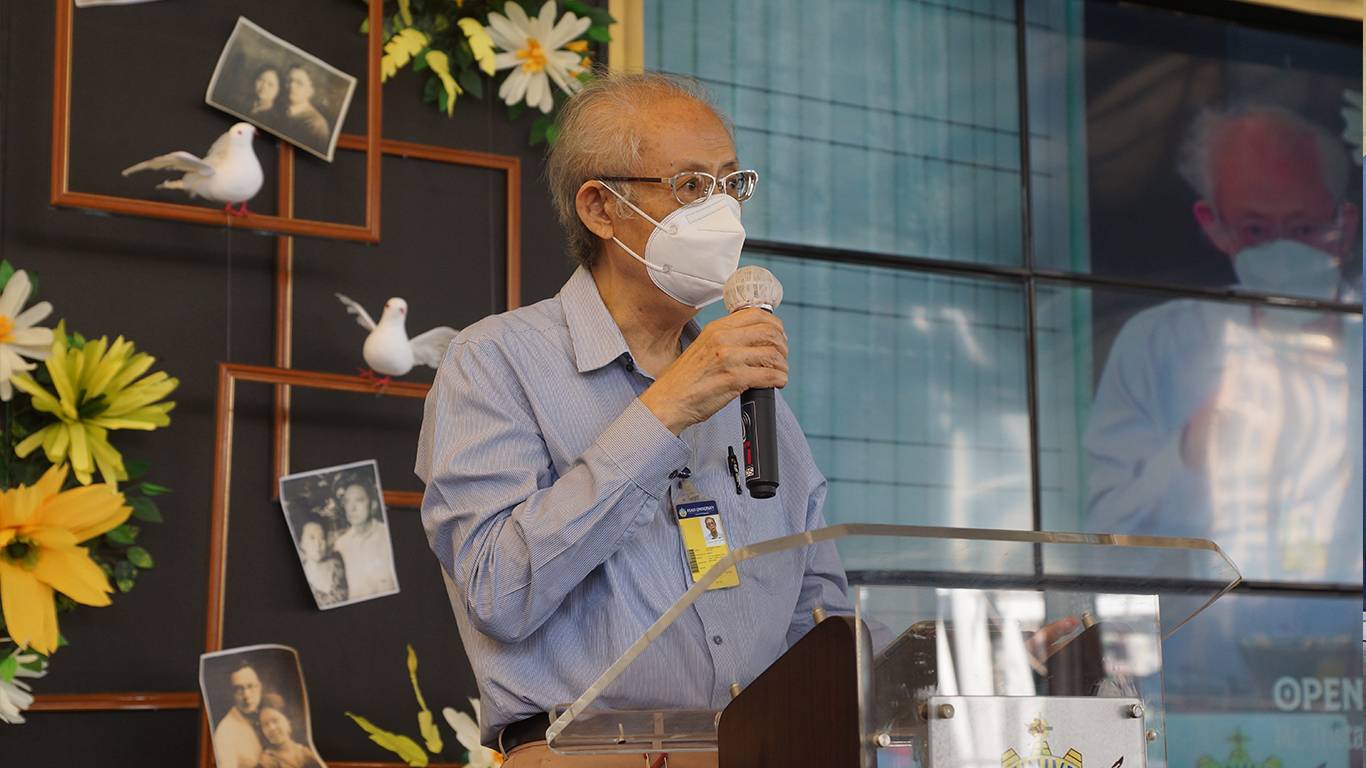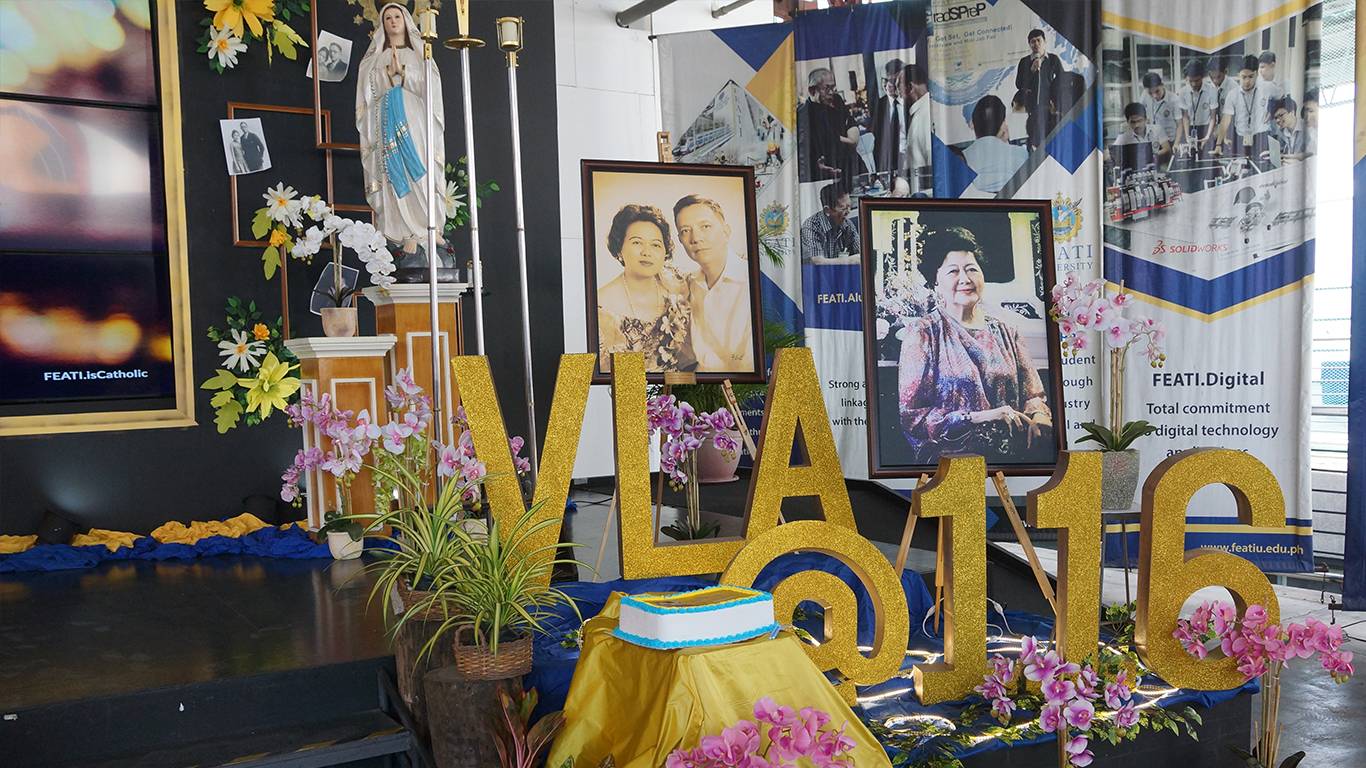 ×
×