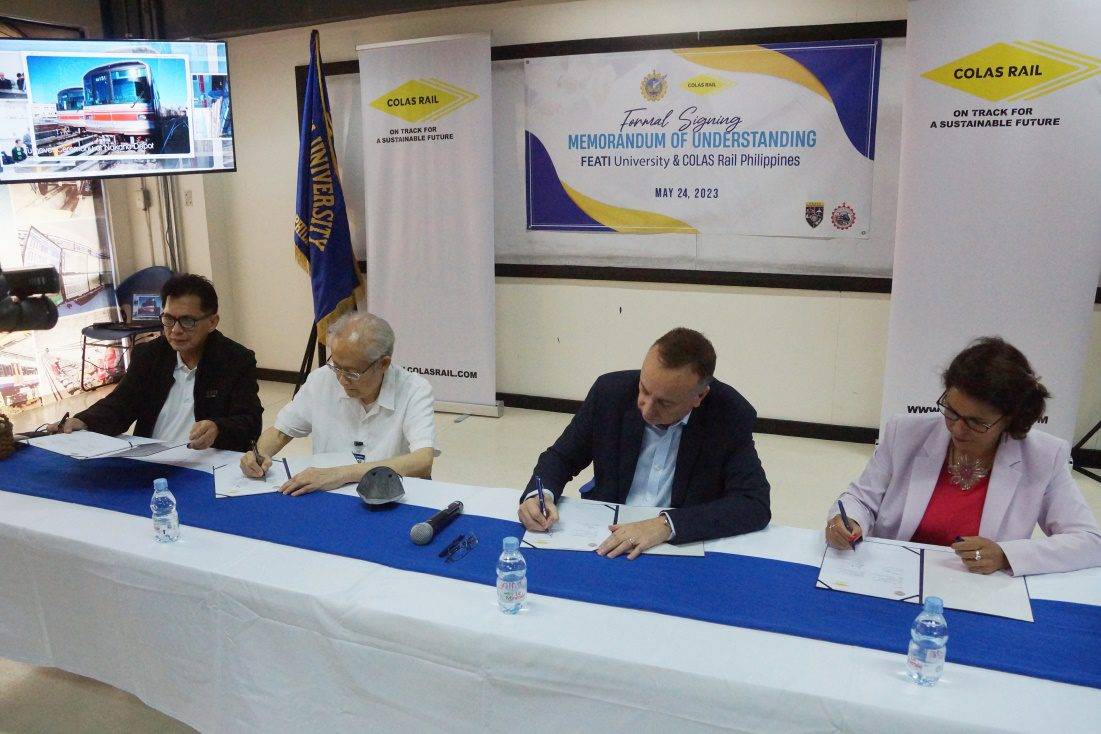 FEATI University Signs MOU with COLAS Rail Philippines
The Railways program of FEATI University achieved a new milestone. On 24 May 2023, the school signed a Memorandum of Understanding (MOU) with COLAS Rail Phils.
The MOU was signed by Christophe Chassagnette – Country Director, Colas Rail Philippines and Anahi Sandoval – Colas Rail Group HR Director, France for COLAS Rail Phils. and Mr. Tristan H. Macapanpan , Asst. VP for Academic Affairs and Dr. Cesar F. Domingo , Director of Professional Schools for FEATI University.
Also in the event were Raywathy Veerasingam – Regional HR Director, Asia and Ella Bella Baral – HR Manager, Colas Rail Philippines. The guests were warmly received by Mrs. Ging M. Segovia, Executive Director of FEATI High School and member of FEATI Board of Trustees along with FEATI Department Heads and administrative officials.
Colas Rail, the railway division of Colas Group, is an international leader in the construction and maintenance of transport infrastructure and has a workforce exceeding 6,000 people across 20 countries with a permanent network established in United Kingdom, France, and 12 other countries.
Colas Rail was established in the ASEAN region in 2011. Today, Colas Rail has five operating bases across Asia Pacific: Malaysia, Philippines, Vietnam, Indonesia and Singapore and is involved in providing system solutions in urban railway environments.
Their capabilities include: System Integration, Project Management, Trackwork, Electrification, Power Supply Systems Maintenance.
In Philippines, Colas Rail is working on two major projects respectively Metro Manila Subway Project and North South Commuter Rail.
In the MOU, both parties agree to establish the FEATI.Railways – COLAS Rail Program with the following main objectives;
Initiate a Management Development Trainee Program –Selection and onboarding of cadet engineers and personnel with exposure for one to two months per specialty. Graduation from the cadetship program will be a full-time employee of the company with additional training and benefits to prepare them for the Junior Manager function.
Set up an Internship Program – Prioritizing female engineers and physically challenged in addition to qualified male candidates.
Corporate Social Responsibility Project- conduct talks to youth to enroll in the railway engineering/operations program while we guarantee their possible career under Colas Rail.
Echo Session – Foreign experts in COLAS Rail Phils. to conduct talks/symposiums Career Talk for students who will soon graduate from FEATI University, preferably in the engineering major sector.
Setting up of a skills test program in FEATI University for job applicants of COLAS Rail Phils.,
Select and accommodate FEATI instructors to participate in short industry level courses designed to enhance the level of delivery of training of students.
The FEATI.Railways – COLAS Rail Program and activities under the agreement are to be organized by and implemented through FEATI Professional Schools.
This is a link to the video regarding Colas Rail.
On track for a sustainable future – film corporate 2022 (EN)
---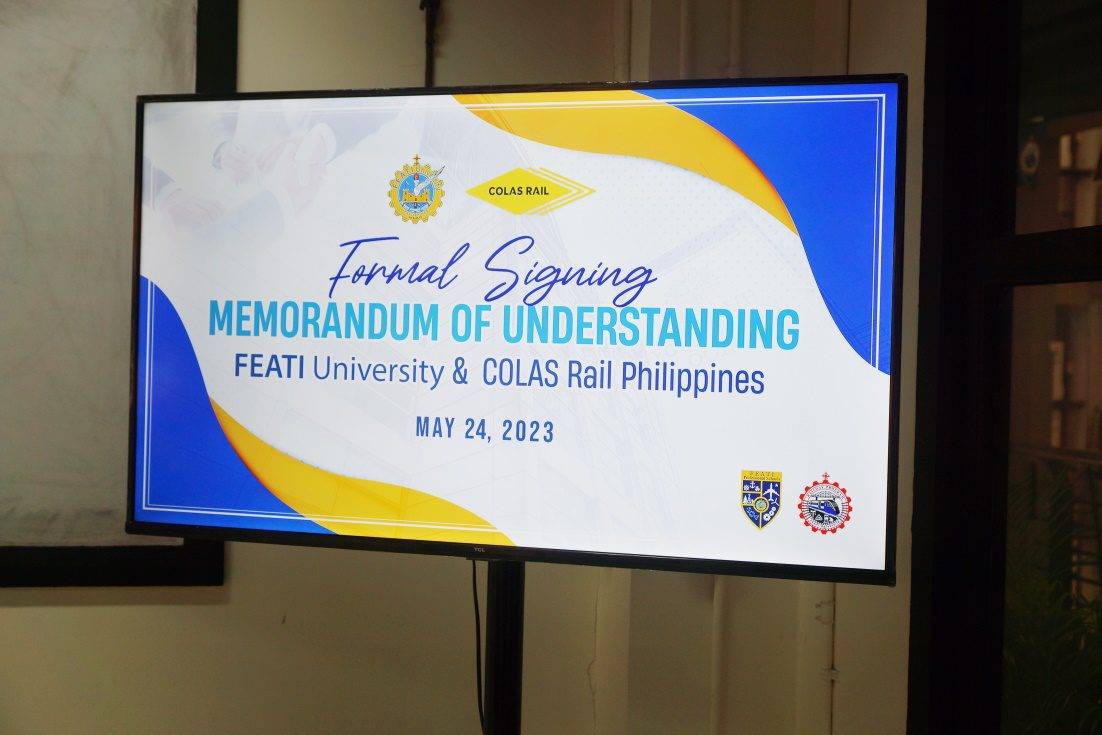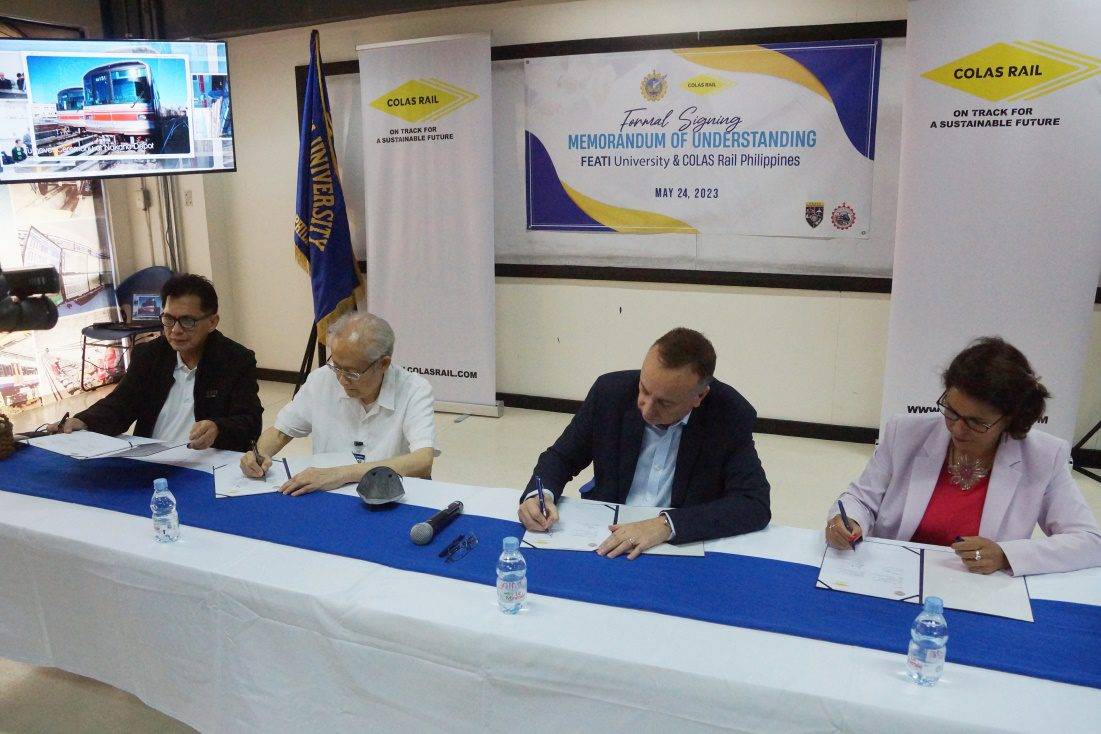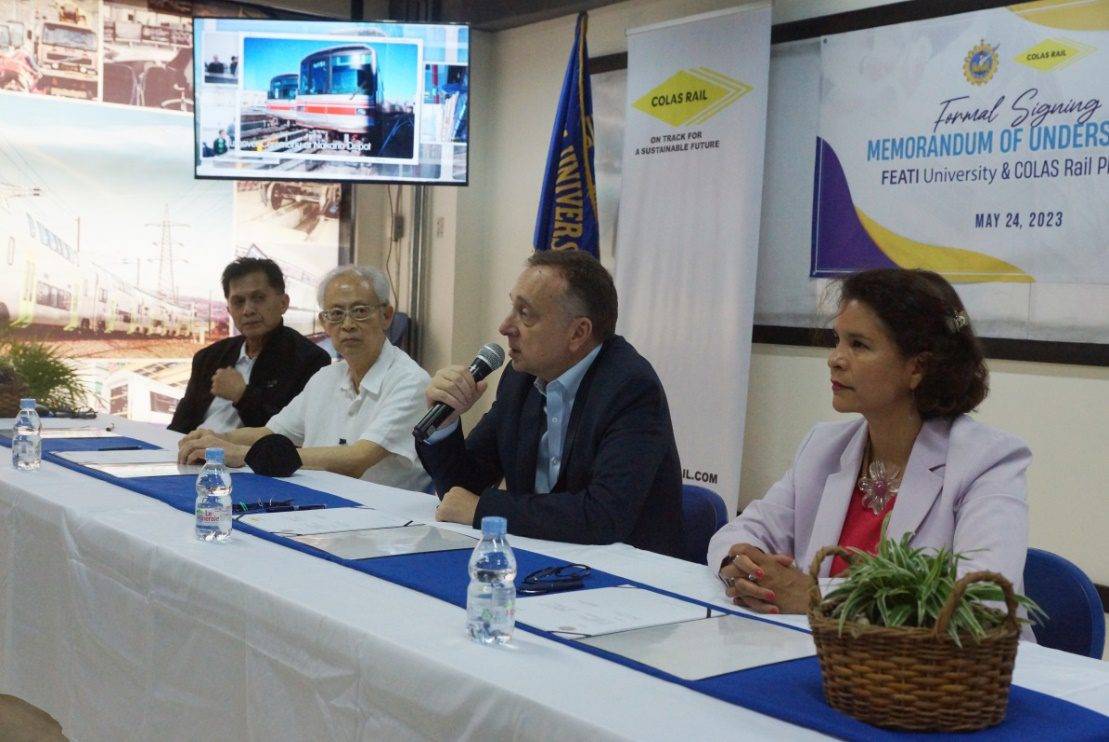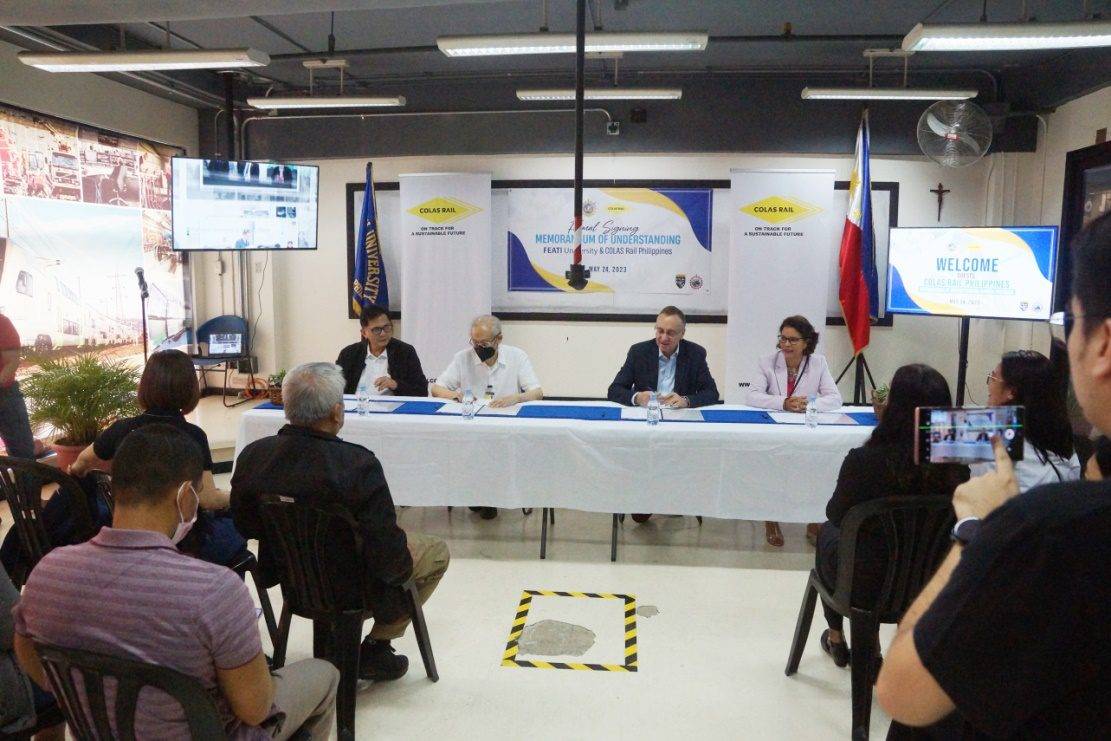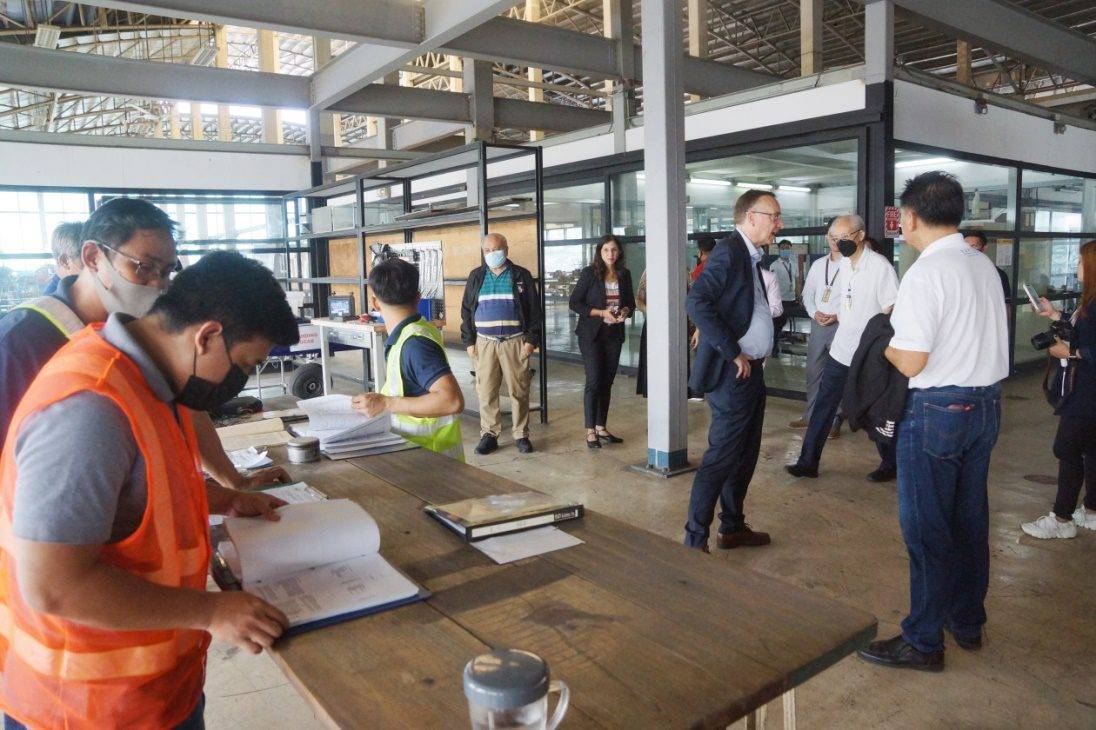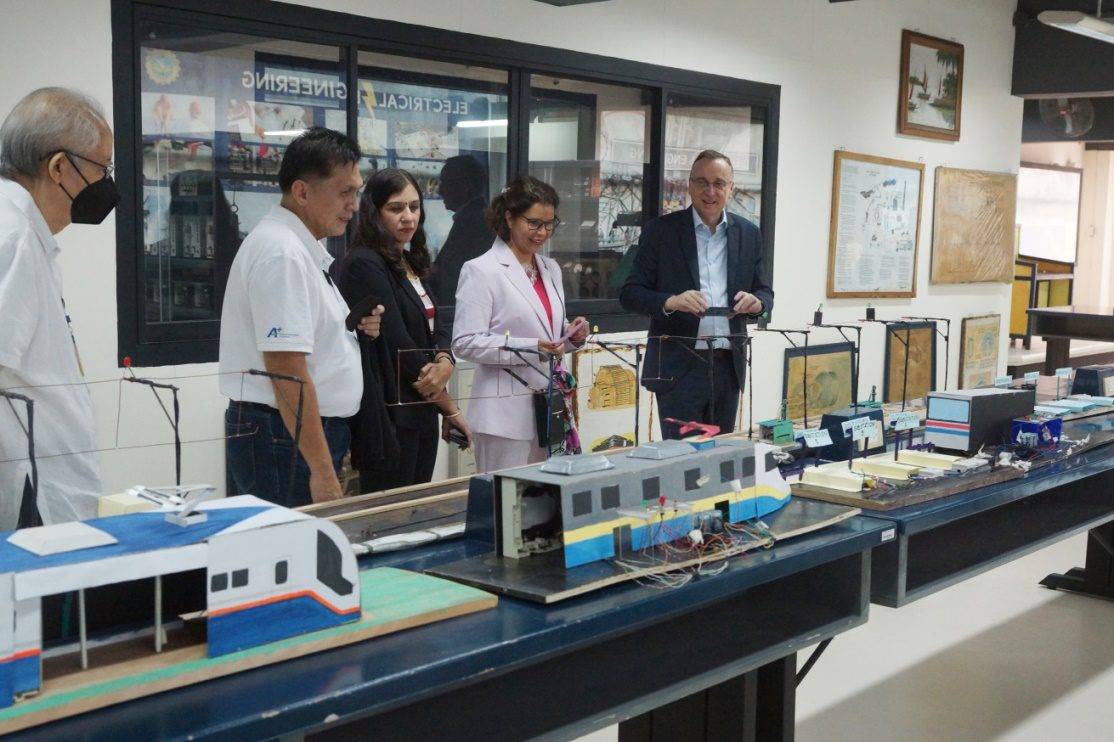 ×
×