MECHANICAL ENGINEERING
OVERVIEW
---
Builders of Industry, Partners in Nation-Building
Mechanical Engineering is one of the many programs in engineering with a very broad range of application. The founders of FEATI University, with their prolific vision to contribute to the rehabilitation of the war-torn Philippines in the 1940s, decided to offer the Mechanical Engineering program to educate and produce highly knowledgeable and competent professionals in different fields.
Both the research and the education in Mechanical Engineering Program focus on such cutting-edge technologies as electro-hydrodynamics, energetic materials, engineered particulates and micro-fluid dynamics technologies.
The Great FEATI Experience
At the onset, the Mechanical Engineering program of FEATI University focused on core competencies that were vital to reconstruction efforts in the country after World War II and offered the following: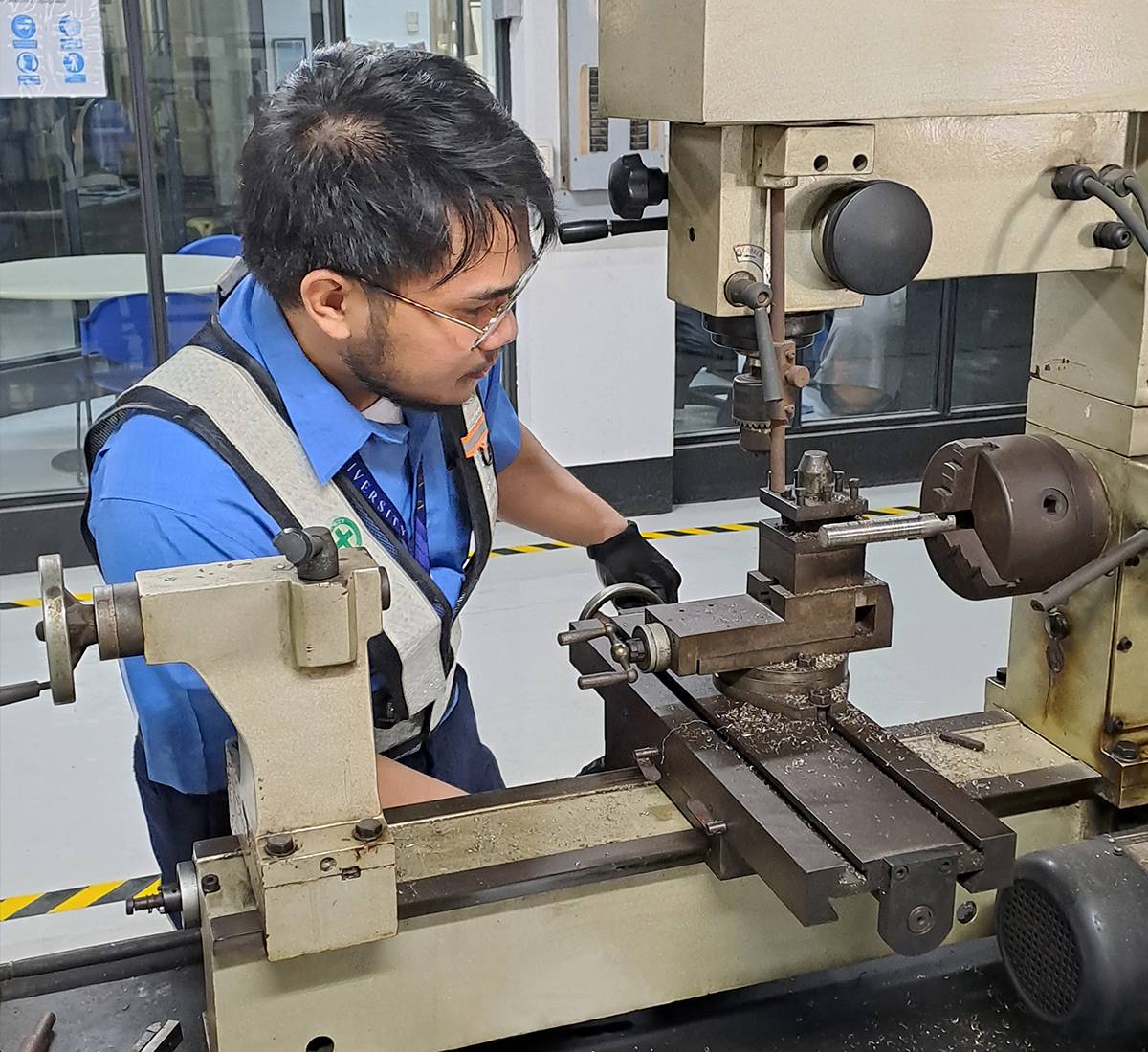 Power and Industrial Plant
Machine design and fabrication
Air-conditioning, Ventilation, and Refrigeration System
Pumping and Air handling system
Material handling system including equipment for people movement.
Fire protection and safety
Fast forward to the new millennium, the Mechanical Engineering Department offers courses and specialized subjects attuned to the demands of the modern world. Mechanical Engineering students are provided with the theory and practice of power generation, transmission and its use, the design, construction and testing of all kinds of machinery and thermodynamics. The course prepares the student to enter any industry dealing with heat, power, materials, and machines.  FEATI University is one of the universities in the Philippines that had a steam turbogenerator and a complete hydro-electric plant consisting of a Leffel reaction turbine that have the same set up as the Caliraya and Botocan power units which are directly coupled to an electric generator.
The Great FEATI Advantage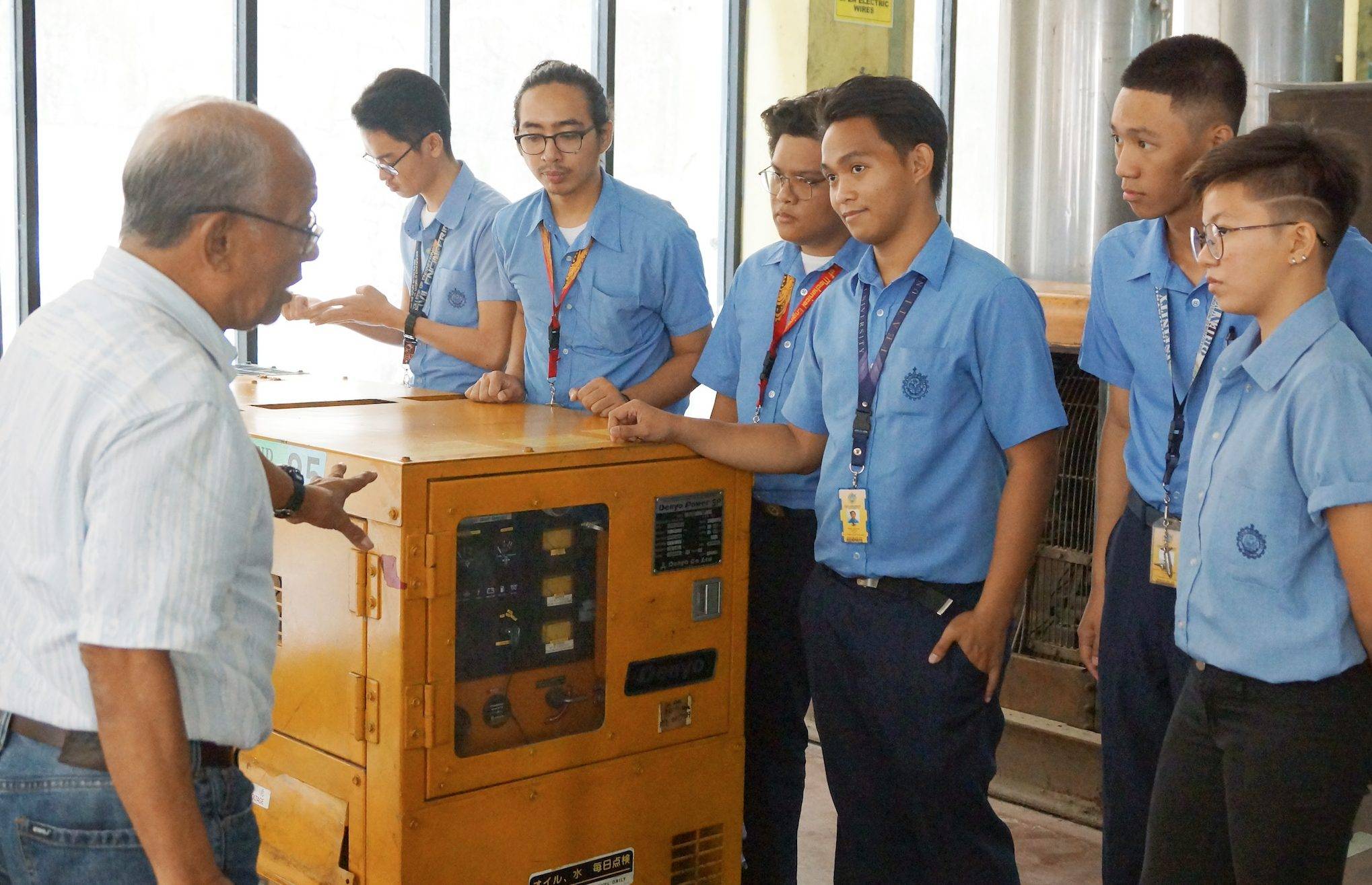 We believe that the extensive academic and field experiences of our faculty members in the various areas of Mechanical Engineering are, without a doubt, a big plus factor for our students. They are given hands-on instruction in mini-power production right in our laboratory and their learning is validated by actual site visitation to the different power and industrial plants in the country.
These methods and practices adhere to the outcomes-based education that the department is strongly adopting to achieve the desired learning objectives and end-results.
The department takes pride in having competent and knowledgeable faculty members.
The department, with the assistance of its faculty members and staff, builds and empowers students by bringing together alumni and upperclassmen to collaborate and participate in mentoring activities like seminar-workshops, symposiums, and convocations.
The Great FEATI Partnership
The Mechanical Engineering Department of FEATI University provides its students the privileged opportunity to chart their careers in the industry with its strong institutional partners that belong to leading companies in the country. Its Industry Partners are as follows:
The Great FEATI Reward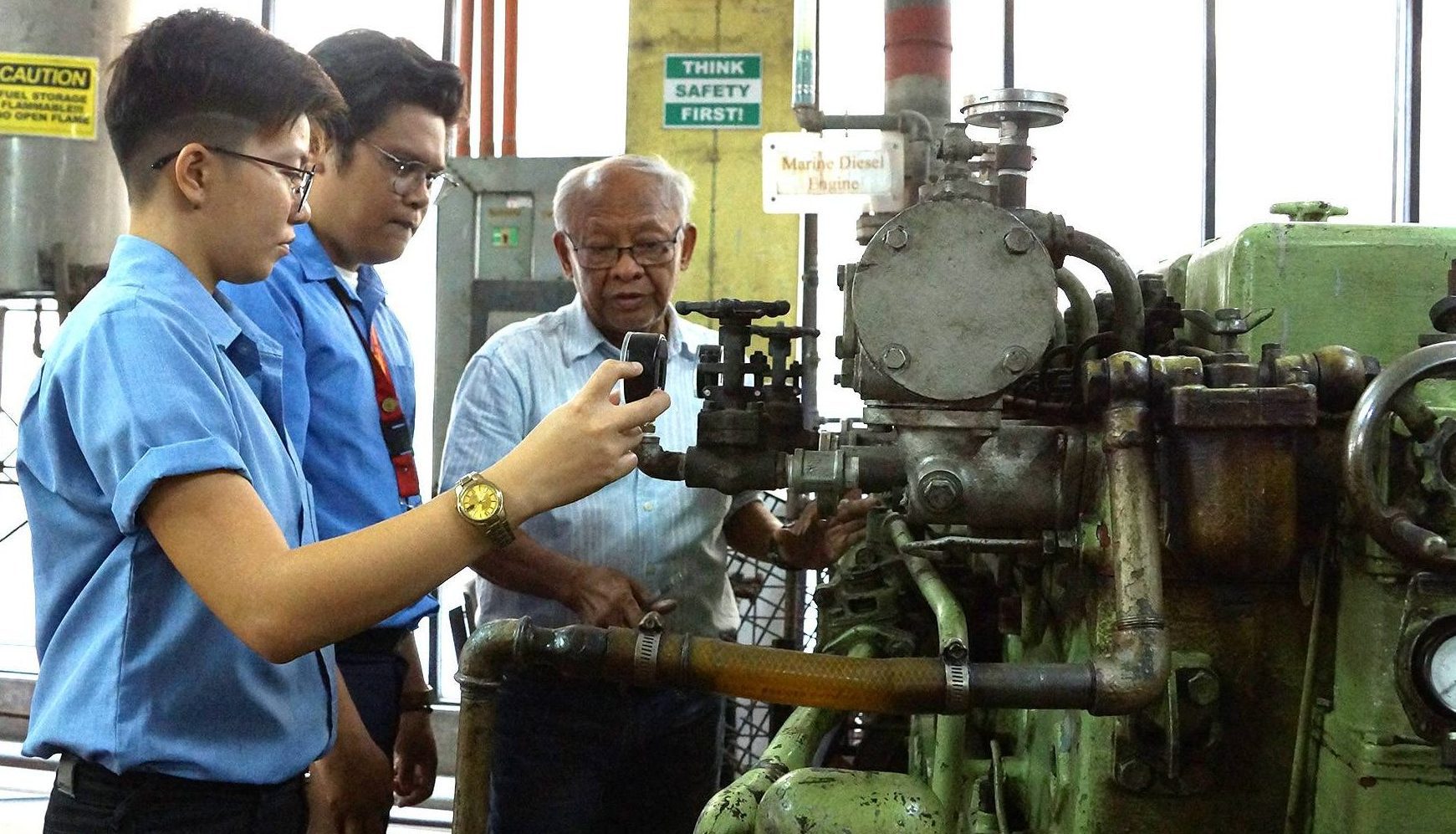 Our graduates of Mechanical Engineering get to experience the best of both worlds once they leave the halls of the University. With their acquired knowledge and skills, they are more than ready to face the real world armed with the FEATI brand of education and their passion to excel in their respective fields of expertise.
The Great FEATI Legacy
From circa 1960 to this date, FEATI University has produced the greatest number of Mechanical Engineers who became highly successful in their careers, both here and abroad. Some of our notable alumni are:
A. Engr. Ceferino Follosco
BSME, FEATI University 1953;
Master's in management;
Former DOST Secretary, 1989-1992.
B. Engr Pio Buenavidez
BSME, FEATI University 1975;
President and General Manager, National Power Corporation.
C. Engr. Ernesto Casis
BSME, FEATI University 1971;
PRC Most Outstanding Mechanical Engineer in 2009.
D. Engr. Archie Maglaya
BSME, FEATI University 1978;
PRC Most Outstanding Mechanical Engineer in 2017.
E. Engr. Ricardo del Rosario
BSME, FEATI University 1959;
Most Outstanding Alumni;
1st Placer in the PRC Mechanical and Refrigeration Engineering Licensure Examinations.
Vision
---
The Mechanical Engineering Department of FEATI University will be a model in mechanical engineering education where the acquired knowledge, training and expertise of our graduates will be utilized first and foremost for our country's technological development, environment protection and conservation.
Mission
---
We will fulfill our vision by producing globally competitive mechanical engineers who are highly skilled in harnessing renewable energy for power generation, competent in technological innovation through research and development, and with a leadership founded on fundamental knowledge, creativity, analytical skills, and high ethical standards.
Railways Specialization
---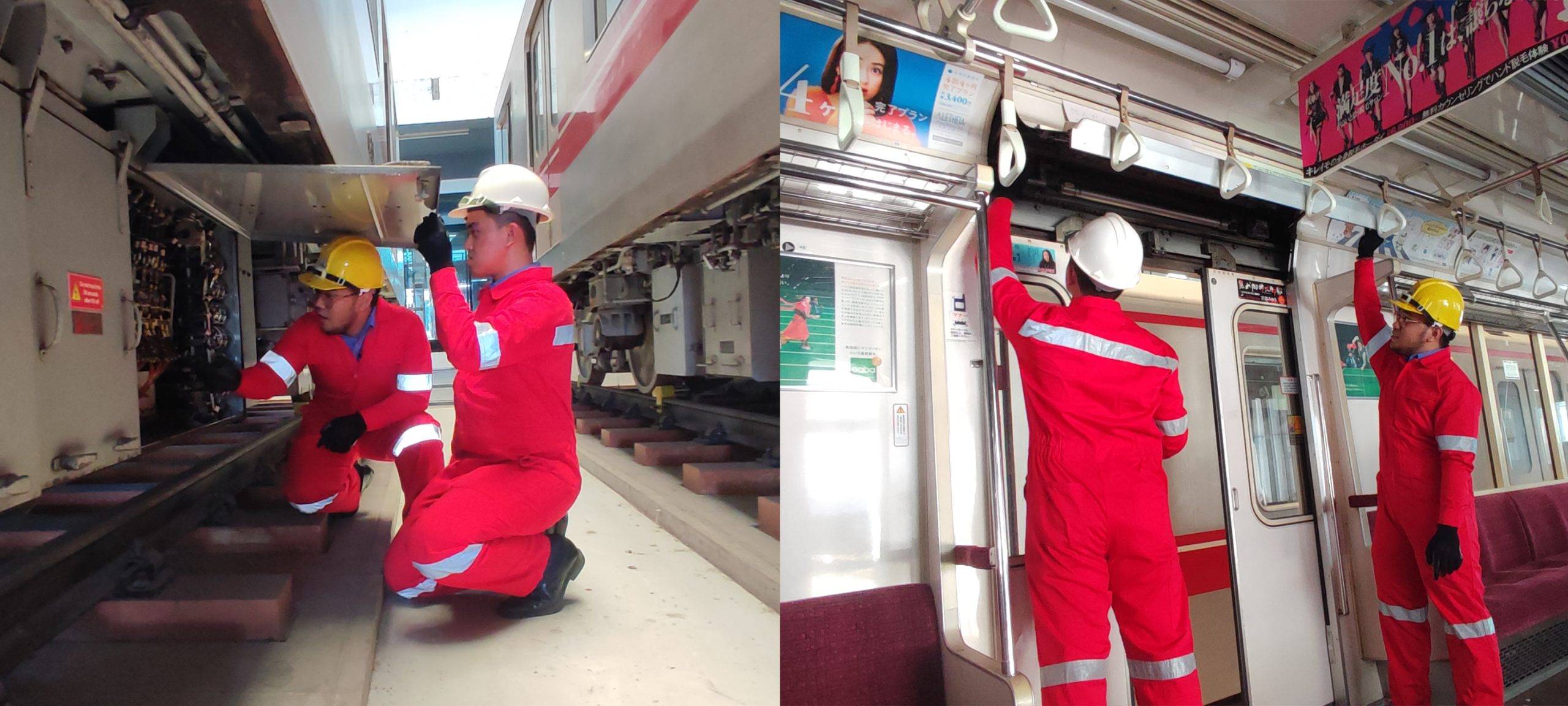 FEATINIAN students in Mechanical Engineering with specialization in Railways will be taught the technical fundamentals of machines, devices and work aggregates for the construction, maintenance and repair of the railway track, including all associated components, features and facilities.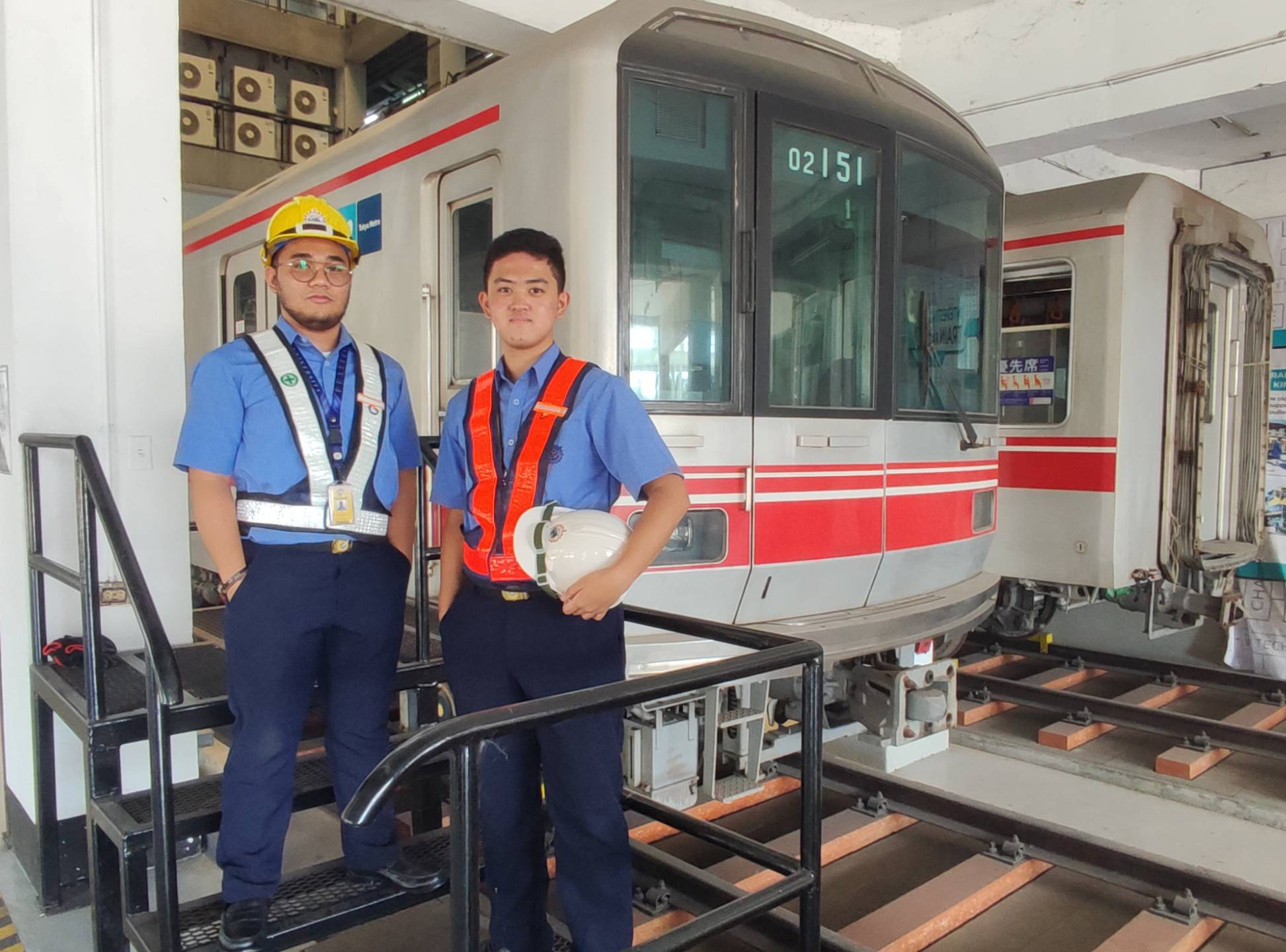 While earning their degree program, FEATINIANS will be able to develop their skills– from power distribution plant, traction and rolling stock to asset management and infrastructure engineering. They will even have the chance to get involved with projects like rejuvenating and servicing current infrastructure, or delivering ambitious improvements to track equipment, signaling and overhead lines during their on-the-job training sessions.
FACULTY PROFILE
---
Faculty
Academic Background & Teaching Experience

Engr. Joel C. Herrera

Associate Dean COE, Chairman, ME DEPT
(BSME) Professional Mechanical Engineer
Certified Energy Manager (DOE)

Engr. Jose Abundabar

(BSME) Professional Mechanical Engineer

Aladino M. Abulencia

(BSCHE) License Chemical Engineer
×
×