OVERVIEW
---
FEATI University successfully balances academics and athletics.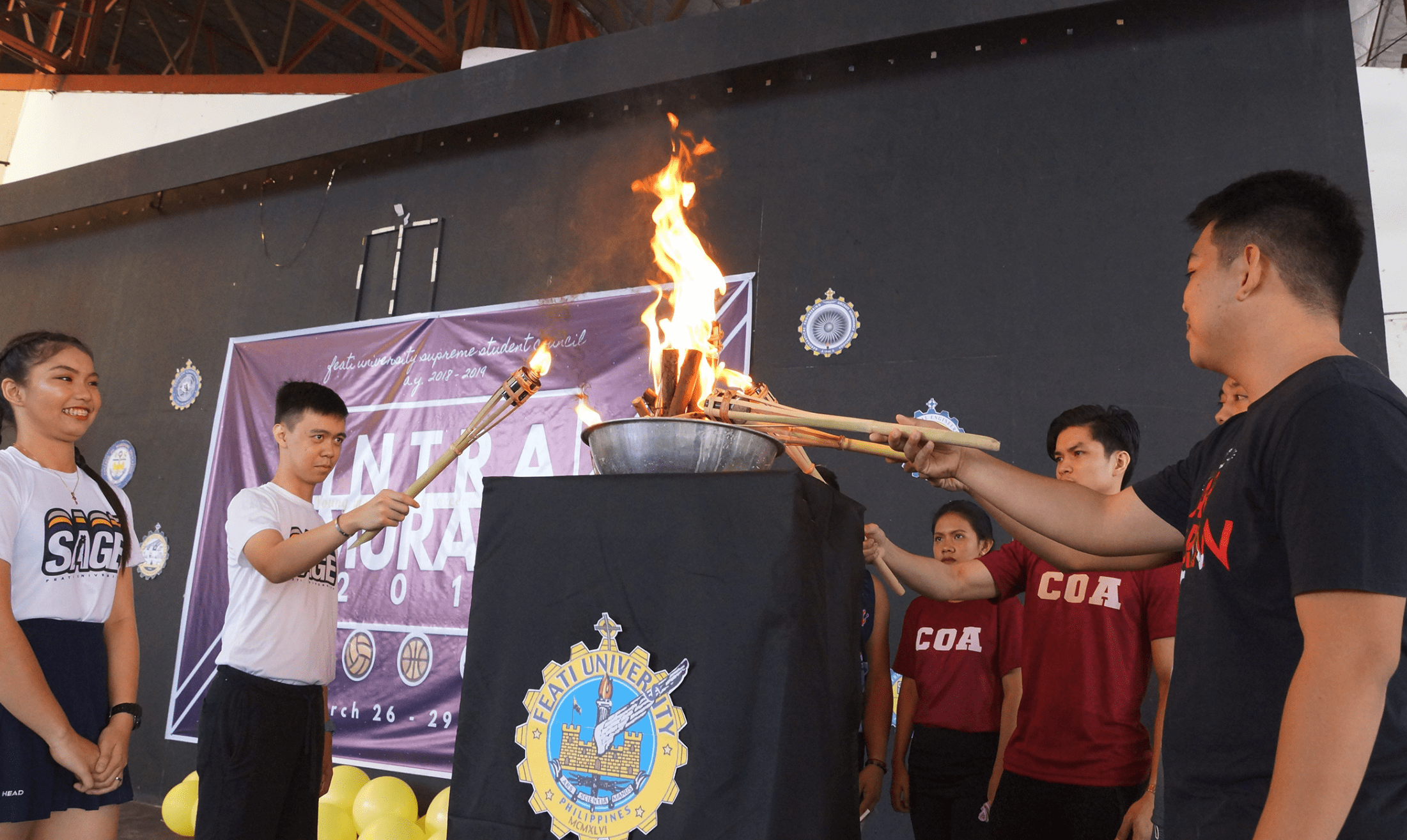 FEATI.Sports aims to foster the total development of the students. The University recognizes different sports and athletic activities as appropriate venue for harmonizing their academic, social, moral and physical development.
Through FEATI.Sports, the University develops students into becoming responsible members of society by providing a setting where they learn the value of sportsmanship. Sportsmanship means playing clean and handling both victory and defeat with grace, style and dignity. Being a part of a sports team, students also develop crucial social skills like teamwork. They are taught that, for a team to effectively work together, all members must respect each other's abilities, contributions, and opinions.
It is easy to make athletics and physical fitness a regular part of The Great FEATI Experience (TGFE) at FEATI University. In fact, more than 50% percent of our students are involved in some kind of athletics—and nearly everyone joins in cheering on their friends and classmates and showing the FEATI Blue & Gold pride.
Sports activities include regular Physical Education classes, intramurals, varsity sports, sports festivals, and a lot more.
The University sports facilities include an indoor gym, basketball, volleyball, table tennis and badminton courts, strength and conditioning facilities.
SPORT PROGRAM
---
Whether a recreational novice or an accomplished varsity athlete, FEATI students stay active, engaged, and healthy through the following sports programs:
­­­A. Intramural Sports & Activities
FEATI Intramural Sports (Intrams) program is designed to emphasize the importance of having fun in a competitive atmosphere. This annual sports program aims to provide opportunities for students, faculty and staff to have fun, socialize, manage stress and improve personal health and wellness by participating in organized competitive sports and recreational activities. Intrams is organized and run by the FEATI University Student Council, FEATI's student government body.  Competing teams are formed by each academic department while faculty, administrative staff and alumni are invited to join as guest teams.
Intramural sports teams include basketball, volleyball, badminton, table tennis, and chess.
In addition to regular team sports, intramurals include fun special events that are held throughout the school year.
B. Varsity Sports
The Varsity Sports Program covers recruitment, training and participation of varsity teams in university-sanctioned athletics competition and other selected sports events. FEATI, through its Sports Development Unit, identifies students with high athletic potential for membership in varsity teams. Those who manifest strong potential and interest for varsity sports are chosen to join the varsity team. Varsity players are called with the moniker, Seahawks.
FEATI Seahawks had been participating in various inter-collegiate, inter-school sports events and goodwill games with major colleges and universities in Metro Manila and nearby provinces.
FEATI v­arsity teams include basketball, volleyball, badminton, table tennis, swimming, futsal, bowling and chess.
Varsity players must maintain a GPA of 3.0 and of good moral character in order to be retained in the varsity sports program.
FEATI takes pride in being one of the seven founding school-members of Inter-Scholastic Athletic Association (ISAA).
INTER-SCHOLASTIC ATHLETIC ASSOCIATION
One league. One goal.
The Inter-Scholastic Athletic Association or ISAA is an athletic sports organization in the Philippines formed by seven universities and colleges namely FEATI University, La Consolacion College Manila, Lyceum of the Philippines University, Manila Adventist Medical Center and Colleges, Manila Doctors College, Philippine Women's University, and Southville International School and Colleges. The grand opening of the league was held on September 09, 2009 (09/09/09) at Manila Doctors College in Pasay City. The founding member-schools have come together to form this sports organization that aims to promote sports program and develop student-athletes. Through the years this young league has been blessed with the presence of sporting glitterati during its opening ceremonies in venues like Cuneta Astrodome, Ninoy Aquino Stadium, San Juan Arena and MOA Arena; NBA Miami Heat Coach Erik Spoelstra and his NBA FIT coaching staff made a rare and very special appearance, Senator Sonny M. Angara, Ginebra Kings Forward Kerby Raymundo, Ateneo's open spiker Alyssa Valdez, Philippine Star Columnist and TV Commentator Quinito P. Henson, Coach Luigi Trillo, Basketball heartthrob and legends Vince Hizon, Ronnie Magsanoc, and Alvin Patrimonio.
It has been ten spectacular years and the association is growing in number. This 10th Season has 10 member-schools in its roster: FEATI, Imaculada Concepcion Academy, La Consolacion College Manila, Manila Adventist College, Manila Tytana Colleges, PATTS College of Aeronautics, Philippine Women's University, St.Dominic College of Asia, Treston International, and Trinity University of Asia.

C. Special Sports Events

FEATI University Blue & Gold Fun Run

August 10, 2008

Rajah Sulayman Park, Roxas Blvd.

Malate, Manila

(click for photos of press releases on broadsheets and event photos)

FEATI University 1st Dragon Boat Competition

"Race to Raise for the Pasig River"

Plaza Mexico, Pasig River

December 4, 2011

Let it flow click here...

FEATI wins twin victories on first ever dragon boat race in the Pasig River (a link to the article from Seaway Digest)

FEATI University 2nd Dragon Boat Competition

"Race to Raise for the Pasig River"

Manila Bay, Roxas Boulevard

March 2, 2014

(click for photos of press releases on broadsheets and event photos)


EVENTS FEATURES
---
Events
No available events
ISAA Gallery
---
FEATI Dragon Boat Competition Gallery
---
Features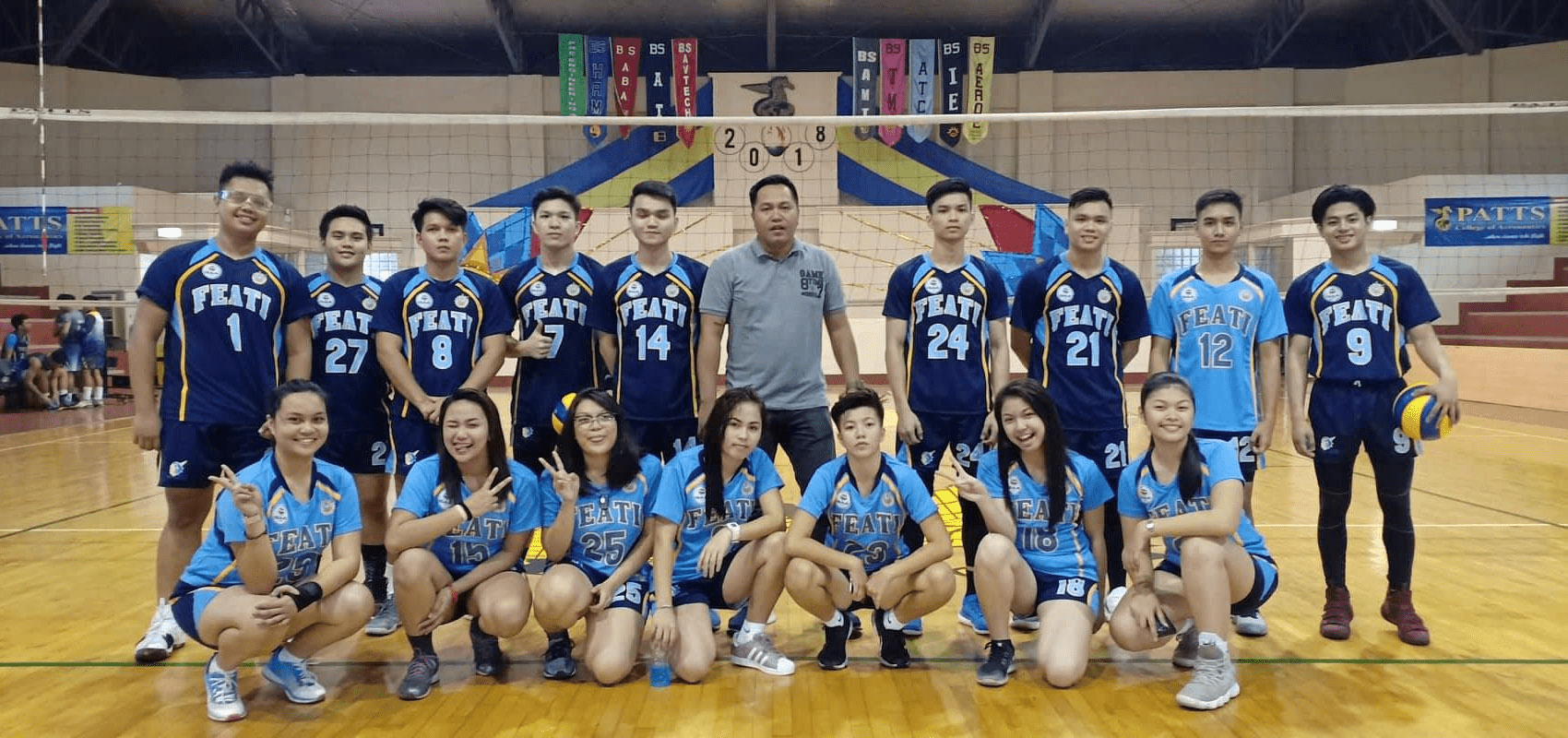 Varsity Volleyball Team
Cheers to the FEATI Volleyball Seahawks (Men and Women) as they battle nine (9) other school teams in the Inter-Scholastic …
Click here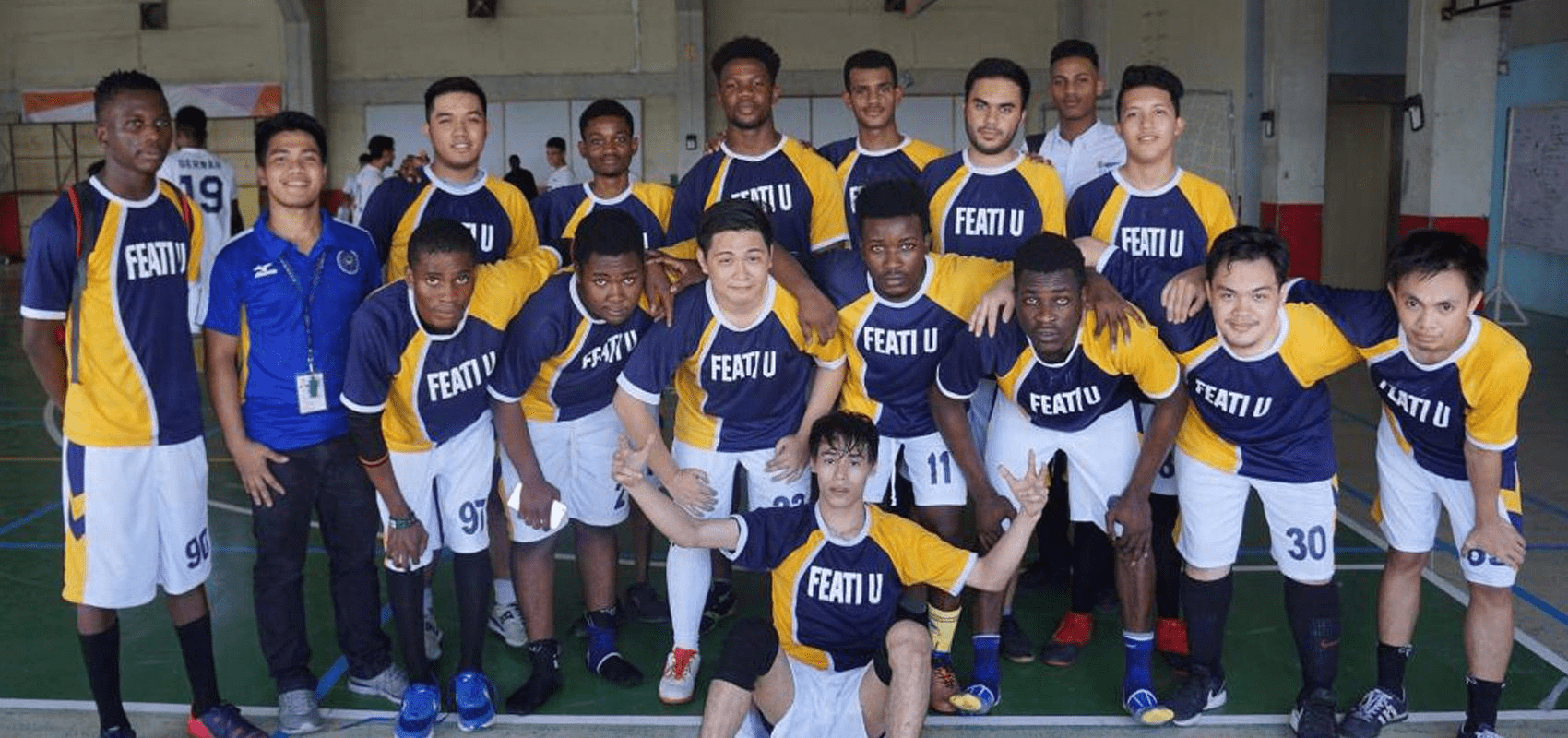 FEATI Futsal team wins on debut appearance at the 9th ISAA tourney
09/20/2018
Once again the team spirit of FEATI University student athletes carried them to victories with the FEATI Futsal teams snatching …
Click here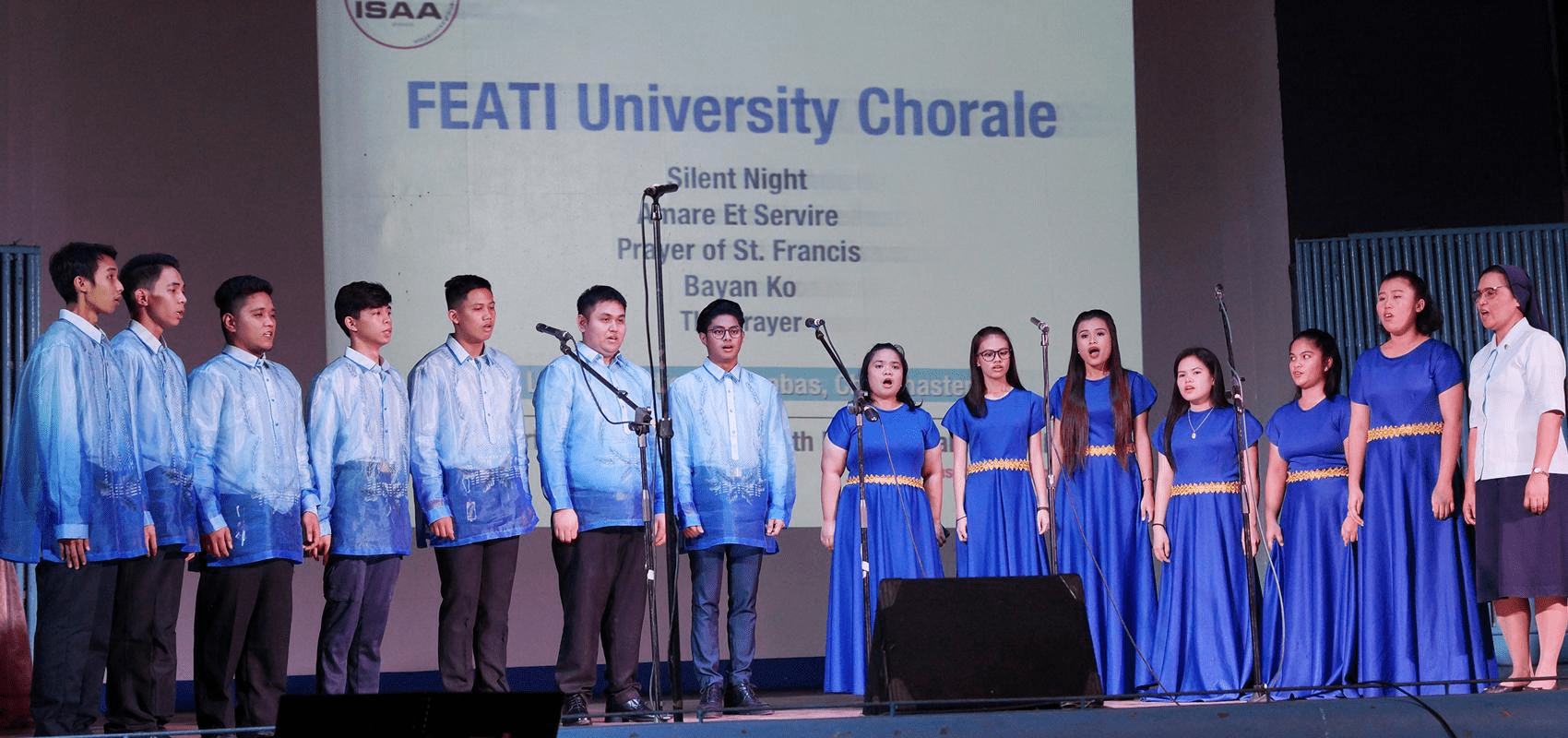 FEATI Chorale performs at the 5th ISAA Choral Festival
×