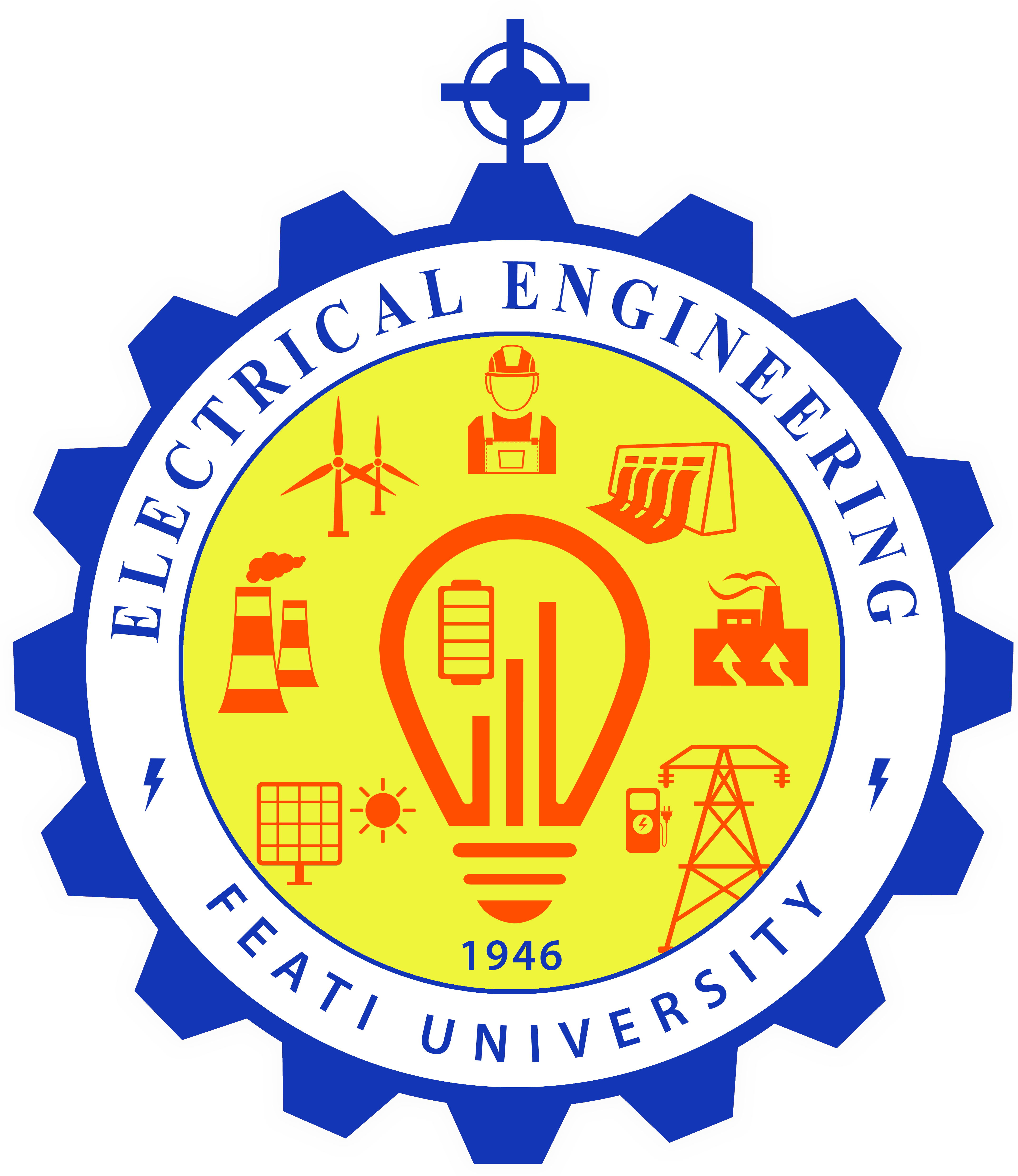 ELECTRICAL ENGINEERING
OVERVIEW
---
Powering Up a Successful Career in Electrical Engineering…the FEATI way!
FEATI University offers the 4-year Bachelor of Science in Electrical Engineering Program in accordance with CHED Memorandum Order No. 89, Series of 2017. FEATI University responds to the increasing demand for power generation and distribution engineers in the Philippines.
FEATI University embarks on a mission to provide competent and industry-oriented professional Electrical Engineers specializing in its various allied courses like fire safety and railway technology (new course) which handle the design, maintenance and management of electrical power plants in the country and in the global perspective.
The program is designed to provide our Electrical Engineering graduates with the tools and skills necessary to understand and apply today's technology so that they will become leaders in developing tomorrow's technologies and applications. Computer applications and technopreneurship are also included in the curriculum to further develop the graduates' marketing and management skills.
The Great FEATI Experience
FEATI University is a values-centered educational institution that brings out the absolute academic success in every student especially in the field of Electrical Engineering.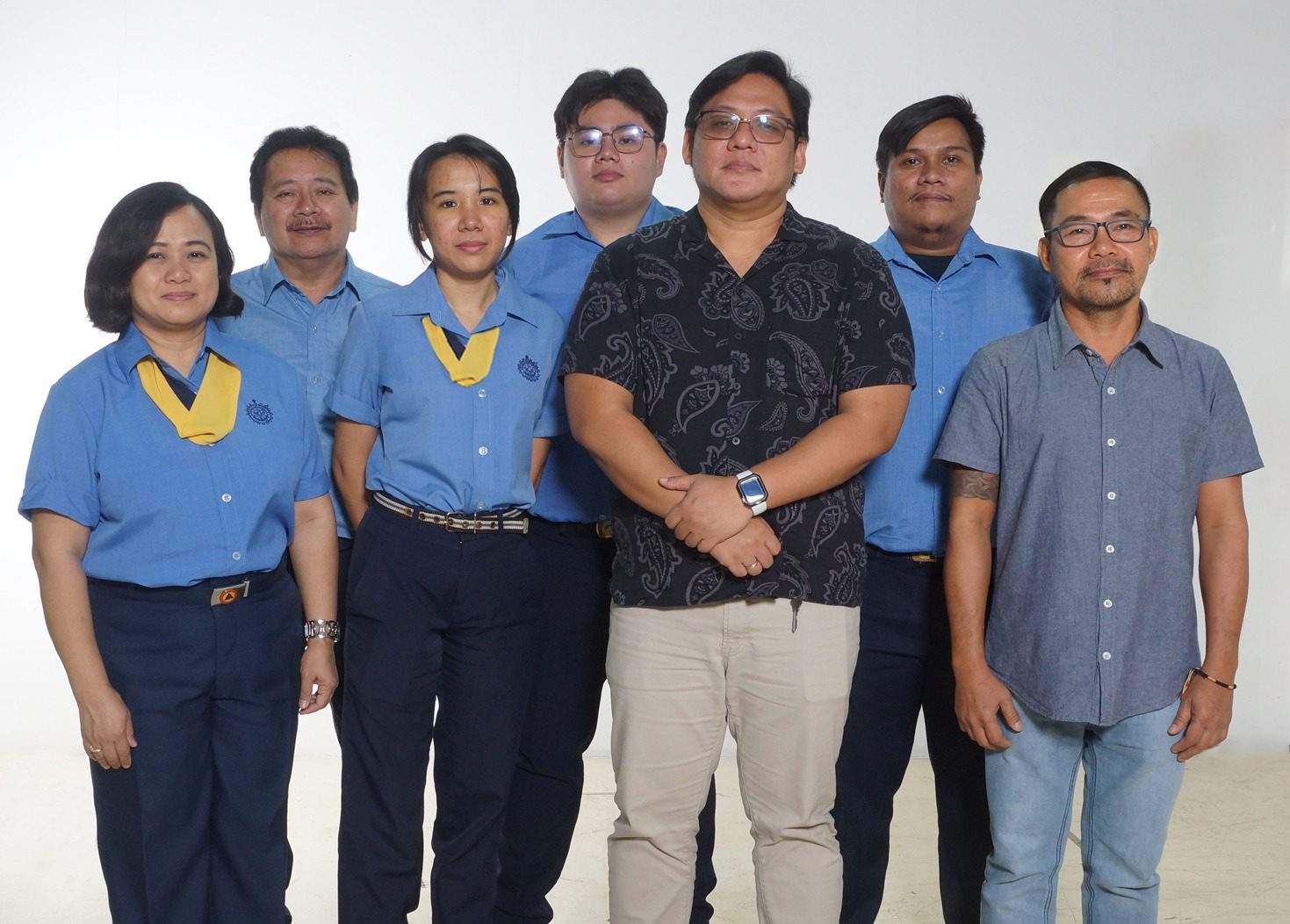 Our commitment is to encourage every student to achieve the highest academic standard in everything they do. The Electrical Engineering Program ensures that students are challenged to learn and become purposeful, life-long learners using updated technical references at the SMART Computer Laboratory, and highly trained and professional educators.
The teaching methods and practices adhere to the outcomes-based education principles that the Department is strongly adopting to achieve the desired learning objectives and end-results.
Students are taught the importance of practice, perseverance and determination to succeed in a safe and supportive environment. The spirit of camaraderie, thirst for technical knowledge and the culture of excellence are how the students describe the atmosphere inside the University campus.
Upon leaving the University, the Electrical Engineering graduates emerge confident and well-rounded individuals who are well-prepared for the next stage of their education or profession.
The Great FEATI Advantage
The program also provides opportunities to embark on different research and development projects and lead in the implementation of contract work in the following: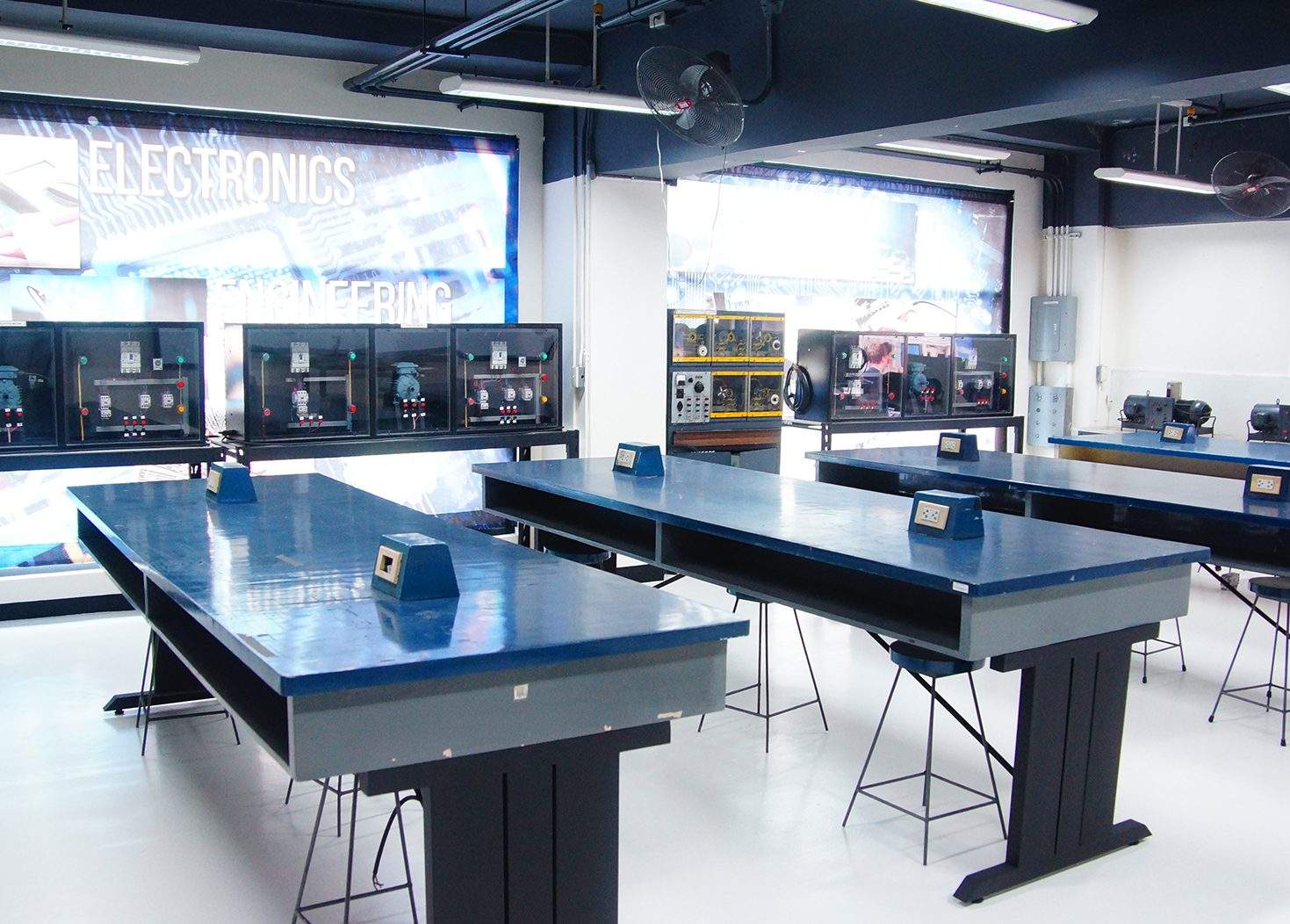 Digital Multi-Power Monitoring Device
Multifunction Device for Safety and Security
Electrical Lighting and wiring Installation of Level 2 and 4 of Robinsons Galleria
Air-lectricity: wireless antenna-based charger
Embedded Smoke Detector for Appliances and Equipment
In the pursuit of excellence, the Electrical Engineering Department is currently in the process of seeking accreditation from recognized institutions.
The Department, with the assistance of its faculty members and staff, builds and empowers students by bringing together alumni and upperclassmen to collaborate and participate in mentoring activities like seminar-workshops, symposia, and convocations.
The Great FEATI Partnership
The Electrical Engineering Department of FEATI University fosters strong partnership and linkages with leading companies in the country that offer on-the-job training and career opportunities as follows:

The Great FEATI Reward
The education and training offered by the Department are valuable resources that the students acquire for the entire duration of the program that will later provide them with lucrative job opportunities as: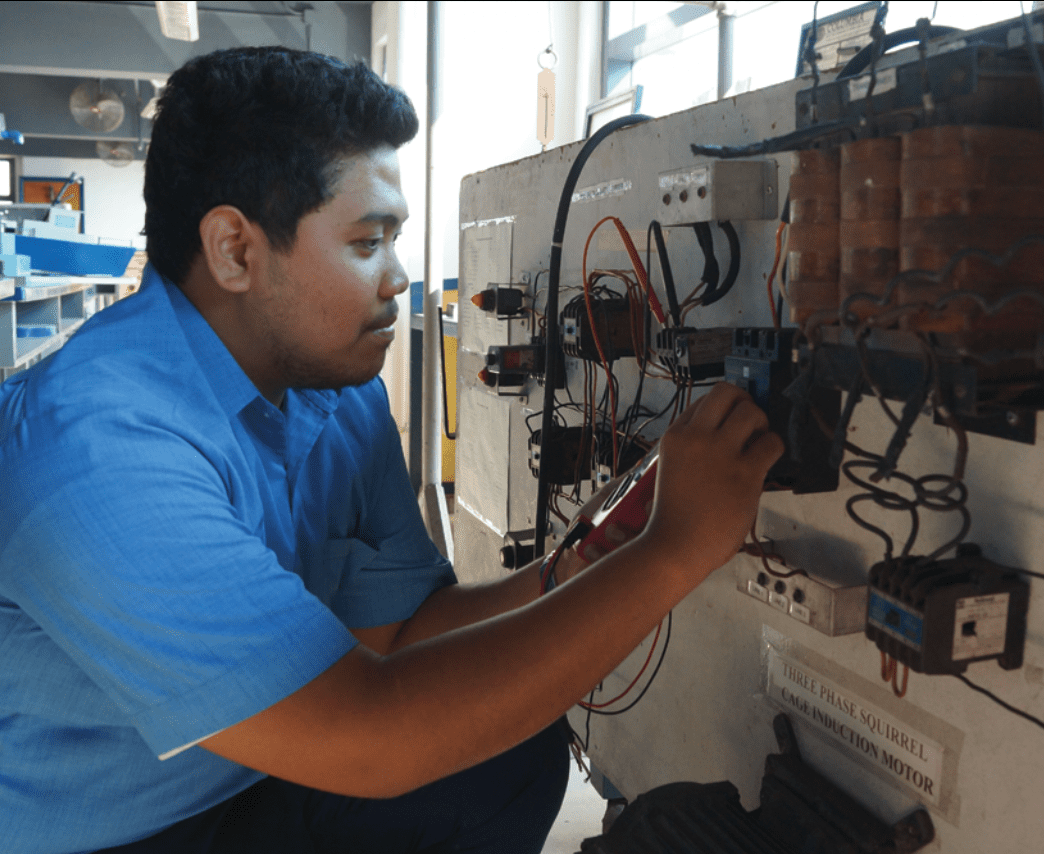 Project Engineers
Quality Control Engineers
Reliability Engineers
Power Plant Engineers
Sales Engineers
Safety Engineers
Research & Applications Engineers
Electrical Technicians
Safety Officers
Locomotive Engineers
The Great FEATI Legacy
The Department of Electrical Engineering is proud to have the following in its roster of notable alumni with exemplary careers:
A. Engr. Rodelito Santos
President, Multivector Review Center
B. Engr. Arnaldo T. De Guzman
C. Engr. Jose A. Silvestre
4th Placer, REE; FEATI University Lifetime Achievement Awardee 2018
D. Engr. Eliseo Arces
1st Placer, Registered Master Electrician, 2008
E. Engr. Rodolfo Penalosa
Chairman, PRC EE Board of Examiners;
PRC Electrical Engineer of the Year
F. Engr. Jose Selirio
Dean, College of Engineering, Pamantasan ng Lungsod ng (??)
Vision
---
The Electrical Engineering Department of FEATI University will be the leading institution in the field of Electrical Engineering education through excellence in student education, quality and productive research and unquantifiable professional services.
Mission
---
The Electrical Engineering Department will accomplish its vision by introducing modern teaching-learning strategy and methodology, providing quality and updated institutional materials, upgrading laboratory facilities and injecting industry and research based.
Railways Specialization
---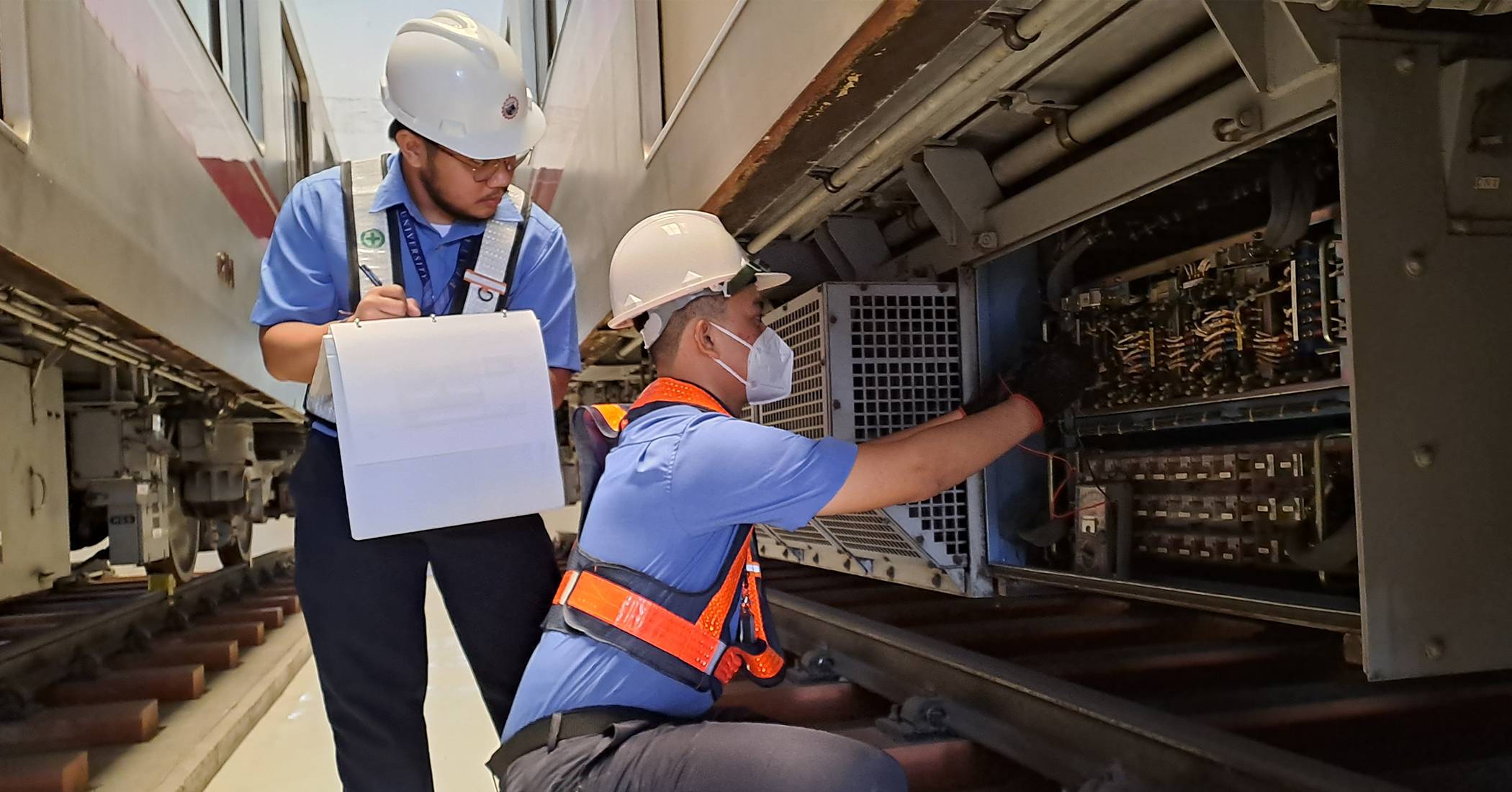 Electrical Engineering is usually defined as a field of study of electric power generation, transmission, distribution and utilization with best engineering practices and energy efficiency.
Electrical Engineering in Railways came into play with the responsibility of illuminating and ventilating Railway stations, offices and train station complex.
Then, lighting and cooling of passenger carriages or coaches with a self-generating mechanism added to the responsibility of Electrical Engineering in Railways.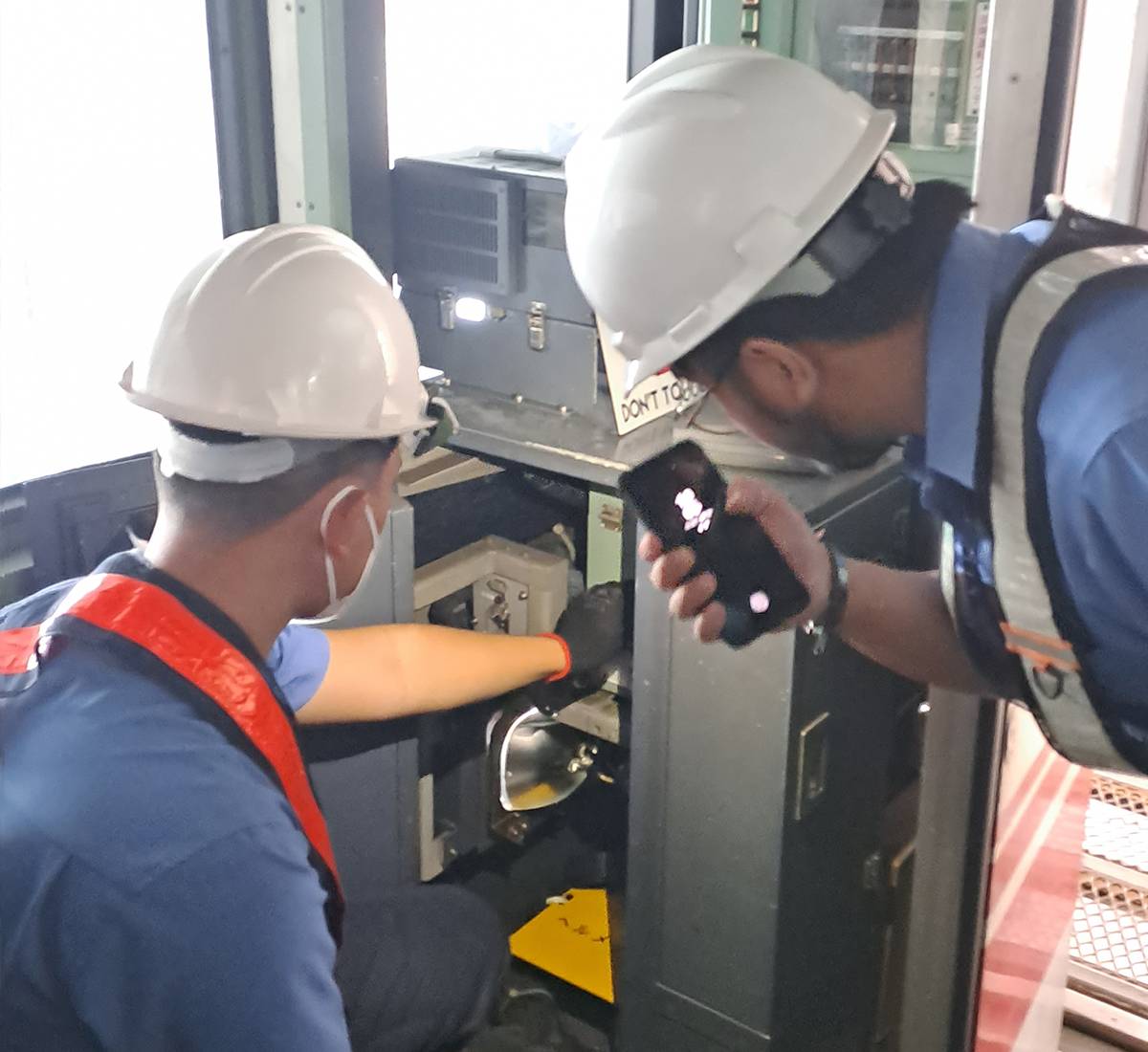 The first appearance and progressive electrification of Rail network systems further added to the myriad of responsibilities of electrical engineering in railways.
The design and research projects which are highly appreciated and valued by future employers of Electrical Engineering graduates specializing in Railways from FEATIU will have a Railway focus. Aside from the core electrical engineering courses, it includes specialized study on railway infrastructure, traction and energy, railway management, timetabling and control among other relevant and important aspects in Electrical Engineering.
FACULTY PROFILE
---
Faculty
Academic Background & Teaching Experience

Engr. Virgilio A. Zacarias, Jr.

Licensed Electronics & Communication Engineer
Master of Information Technology

Engr. Erwin L. Francisco

Licensed Electronics & Communication Engineer
Master of Engineering - ECE
×
×