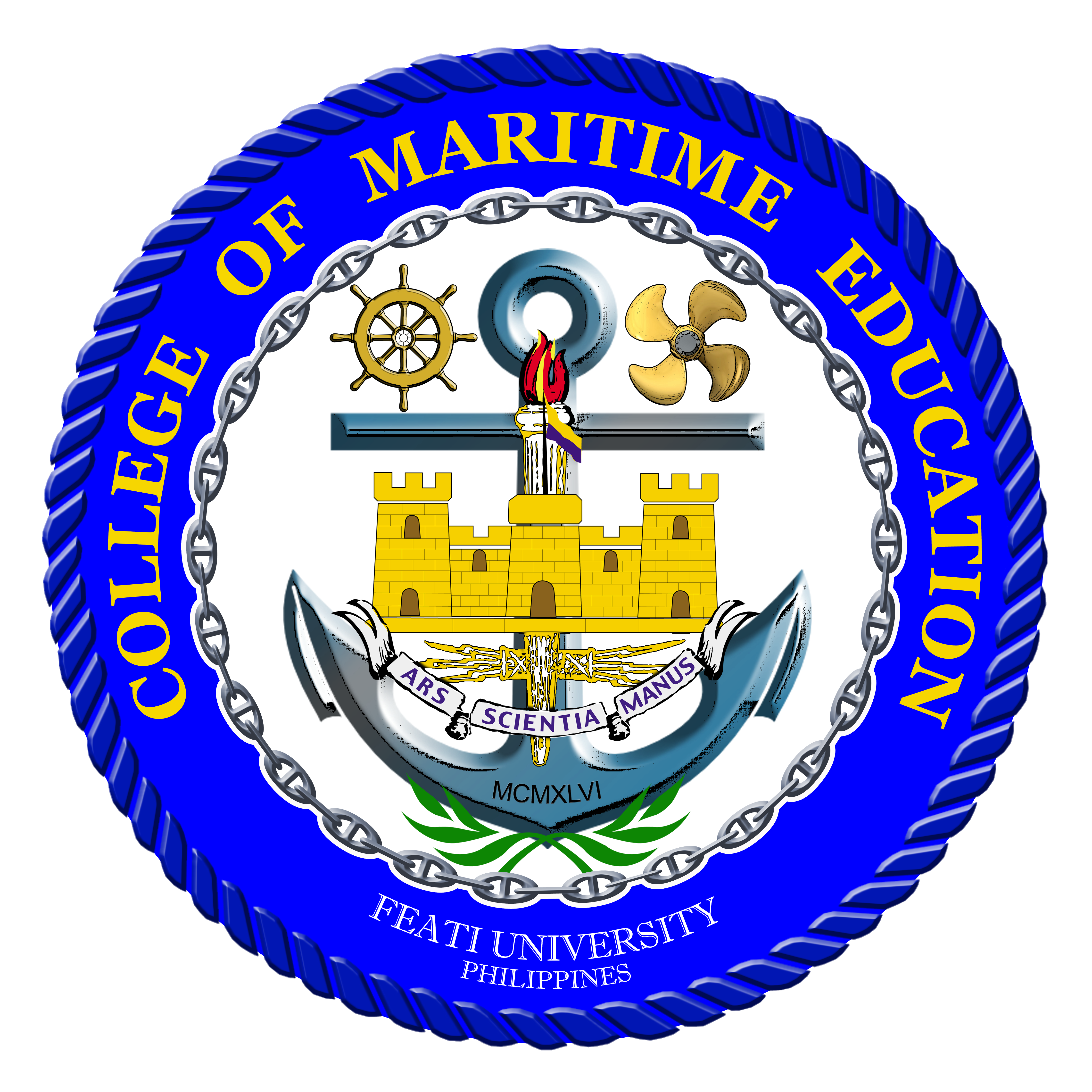 MARINE ENGINEERING
OVERVIEW
---
Mariners of all time, riding the waves of success in marine engineering and transportation
The BS Marine Engineering (BSMARE) and BS Marine Transportation (BSMT) are valued programs of FEATI University with application on design and delivery of Maritime Education based on the requirements of MARINA/CHED and STCW78 as amended with conventions according to each IMO. FEATI's Maritime programs have been consistently ranked No. 1 in the National Capital Region by Marina/CHED.
BSMARE and BSMT are both 4-year degree programs that consist of three years of academics and one-year On-the-Job Training.
The Great FEATI Experience
Students taking up BS Marine Engineering and BS Marine Transportation are exposed to the rigors of academic challenges with courses that test the limits of their knowledge and skills, both in theories and practical applications.
The College of Maritime endeavors to qualify excellent maritime cadets who have the competitive capability to meet the Maritime Industry's requirements in both local and international levels. It conducts studies and research, in addition to providing consultation, to support and develop this vital industry by using the most developed techniques which meet international criteria and accreditation standards.
Department Academic Experience
Instruction
Instruction is fully guided by the College's policy, vision, and mission, and ISO 9001:2015 Quality Management System which is not only supported by simulator-based training including maintenance but also includes shipboard training and completion.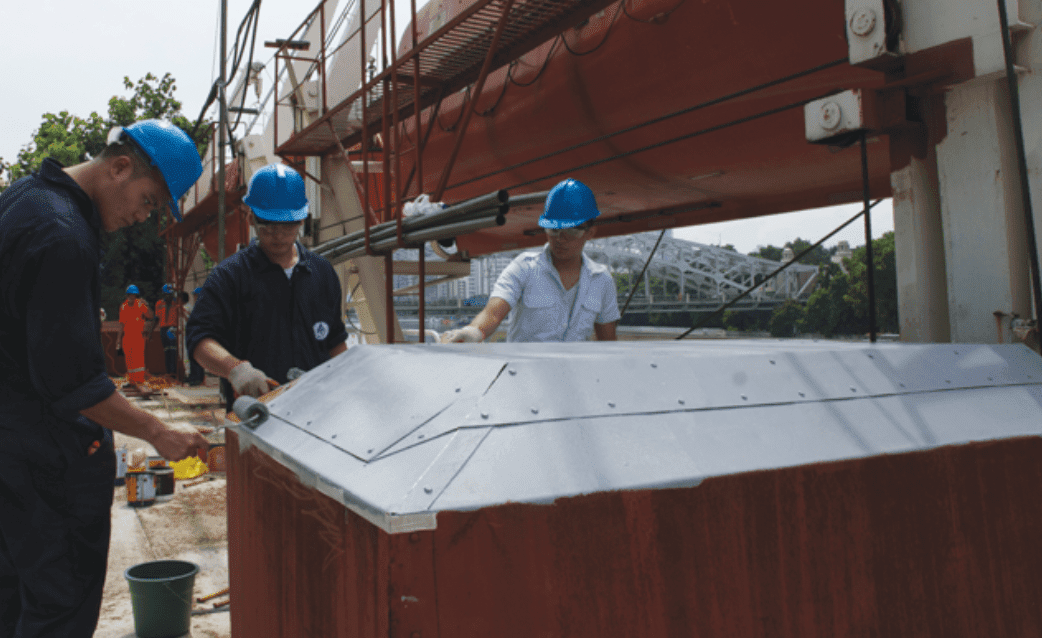 The teaching, learning and assessment activities are aligned with the syllabi and curriculum guides using English as the medium of instructions to prepare students for the global demand.
There are written and laboratory exercises with actual hands-on practice by the students as part of outcomes-based education and as required by Flag Administrations.
Research
Cadets of the College of Maritime Education do research works in accordance with the required courses and subjects.
Projects / Hands-on
The CME cadets undergo training on SolidWorks application software and work on the design and construction of sailboats to be used in an upcoming regatta activity.
Immersion / OJT
Cadets are required to undergo the 12-month OJT Program on-board seagoing vessel USL of at least 500GT after completing the three-year academic requirements to earn the BS degree in either Marine Engineering or Marine Transportation.
The Great FEATI Advantage
Faculty and resource persons
The faculty members of the College of Maritime Education are in full-time capacity and with professional license in the fields of maritime profession and are well-experienced both in land-based and sea-based operation. Our mentors are hired in accordance with the requirements of regulatory bodies.
The College, with the assistance of its faculty members and staff, builds and empowers students by bringing together alumni and upperclassmen to collaborate and participate in mentoring activities like seminar-workshops, symposia, and convocations. These are being done as the College strongly adopts outcomes-based education to achieve enduring learning.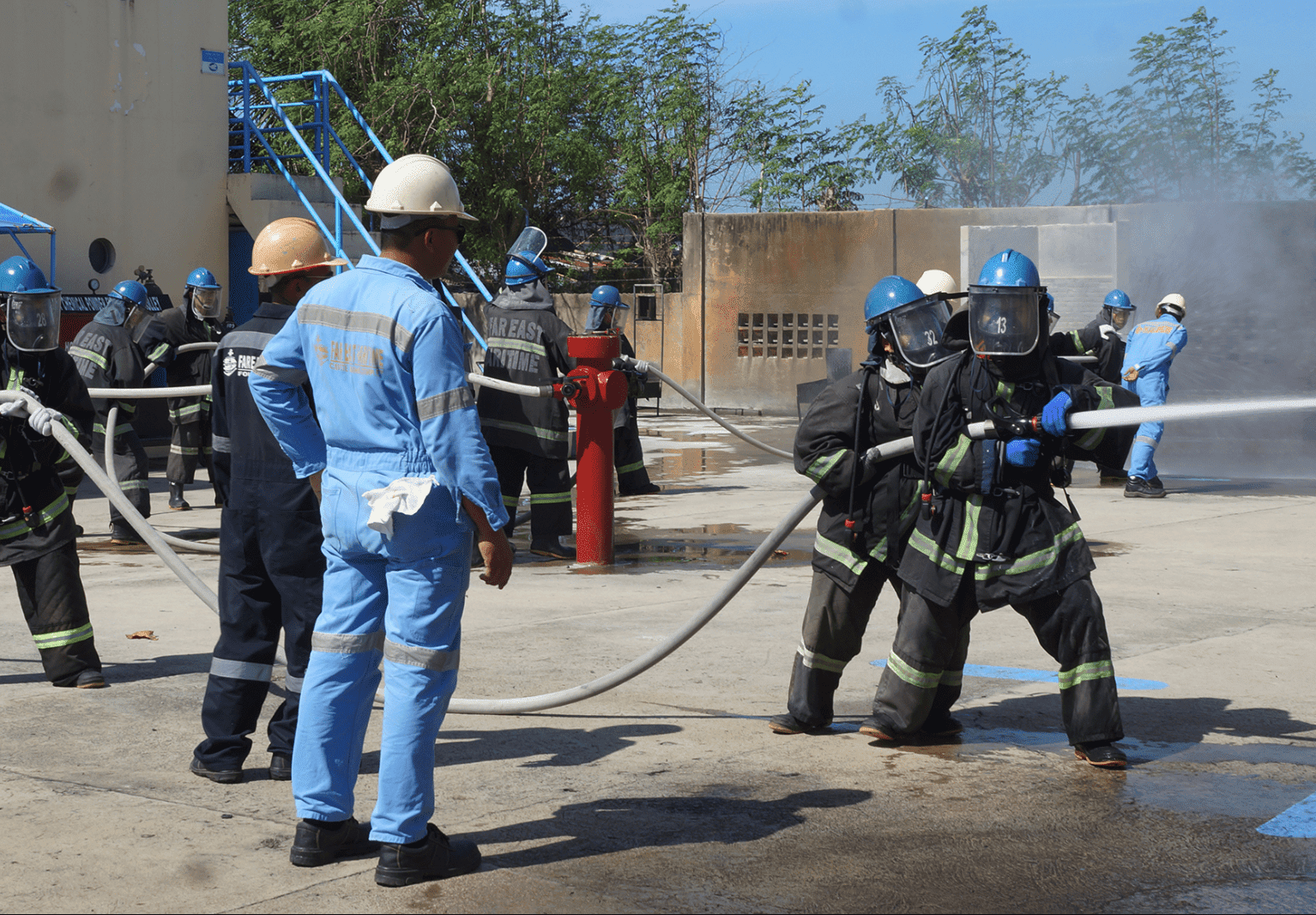 Accreditation
The College of Maritime Education maintains accreditations by MARINA / CHED and Global Group Phils. As proof of its ability to consistently meet statutory and regulatory requirements in Maritime Education particularly in relation to the BSMT and BSMARE curricula. The College continues to improve customer satisfaction through the effective application of the ISO 9001:2015 Quality Management System.
The Great FEATI Partnership
Linkages
The College of Maritime Education has linkages with various regulatory bodies on Flag Administration like MARINA, CHED, and GlobalGROUP. The IMO and its conventions are adopting international regulations such as Basic Training, STCW, MARPOL, ISM Code, ISPS Code, as well as those from the Philippine Coast Guard, Philippine Navy and Marines, PAMI and international and local shipping or manning agencies.
Industry Partners
The College of Maritime Education has a number of partners in the maritime industry and profession that accept cadets in their companies. One active partner is the Manila Shipmanangement Inc (MANSHIP) owned and managed by FEATI alumnus Capt. Albert Bartilad. The company helps qualified FEATI cadets through scholarships.  MANSHIP assures them employment after graduation, aboard foreign seagoing vessels like huge tanker ships and other types of marine transportation.
The Great FEATI Reward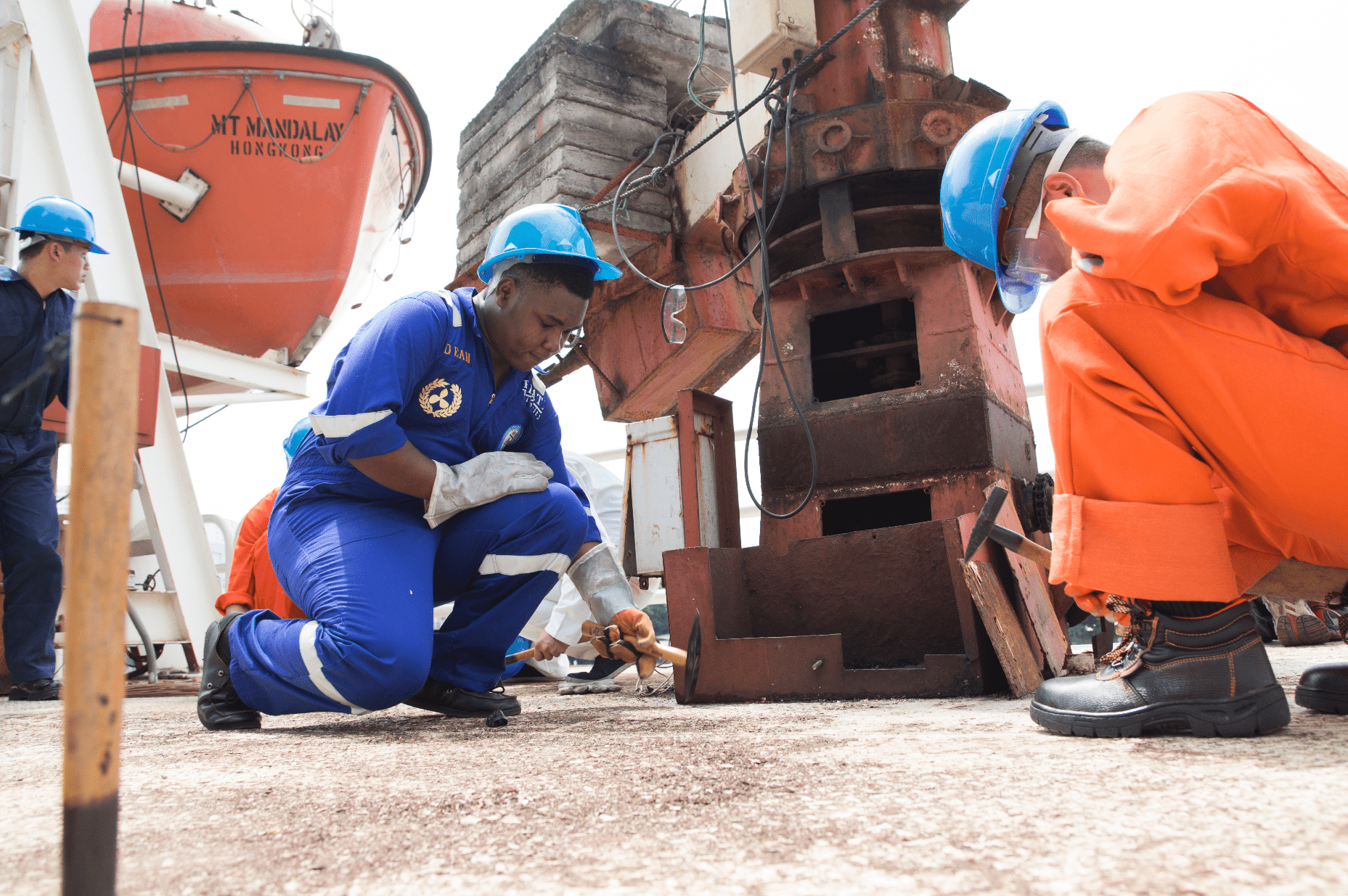 The FEATI mariners are the most sought-after seafarers by both local and international shipping and manning companies because of their knowledge, skills and character that make them distinct from the rest.
First-time mariners get to enjoy perks such as above-industry pay rates, opportunities to travel abroad, and other fringe benefits even while they are still finishing their degrees.
The Great FEATI Legacy
The College of Maritime Education prides itself with accomplished alumni who are recipients of FEATI Maritime Recognition & Awards.
A. Capt. Reynaldo P. Derigue
Associate in Nautical Science, FEATIU 1967
PRC Licensed Captain, 1980
Promoted as Captain in 1983 and in-charge of various types of vessel and crews until 2015
Currently a Board Member of FEATI University Alumni Association Global, Inc. (FUAAGI)
B. Capt. Ruz C. Florida
Bachelor of Science in Marine Transportation, FEATIU 1977
One of the first graduates of FEATIU BSMT
Master in Shipping Business Management, PMMA 2004
Port Captain of Vanguard Ship Management (Singapore) from 2008 to 2010
Currently the Training Manager of Phil Transworld Shipping Corp.
C. Capt. Edwin P. Saclayan
Associate in Nautical Science, FEATIU 1973
PRC Licensed Master Mariner, 1999
MARINA Course Content Developer
MARINA Panel of Examiners Member for Major, Minor Patron and Boat Captain
MARINA Accredited Instructor
Worked as Port Captain, Training Director, Operations Manager, Crewing Manager, and Maritime
Instructor in various companies
17 years shipboard experience as Master Mariner
D. Capt. Antonio R. Amo
Associate in Nautical Science, FEATIU 1974 (Consistent Scholar)
Ranked Top 4 in the 1990 PRC Licensure Exam for Master Mariners
Experienced Master Mariner in various ocean-going tanker vessels
OWWA-accredited and certified Pre-Departure Orientation Seminar Trainer
Lead Auditor for Quality Management Systems for the Safe Operation of Ships and Pollution
Prevention
10 years as Master Mariner commanding various tanker vessels of Hellespont Group
Currently the Chief Port Captain of Manila Shipmanagement & Manning, Inc. (FEATI CME Industry
Partner)
Manages Manila Shipmanagement & Manning, Inc. Scholarship Program extended to FEATIU BSMT students
E. Capt. Andres R. Rodriguez
Bachelor of Science in Marine Transportation, FEATIU 1977 with Distinction
One of the first graduates of FEATIU BSMT
14 years of tanker experience plying worldwide trades from 3rd Officer to Master Level
22 years of shore-based experience from Fleet Training Officer to Safety and Environment
Protection Manager
Currently the Safety and Environment Protection Consultant of Taiyo Nippon Kisen Co., Ltd.-Regional
Operating Headquarters, Manila
Authored Safety and Environment Protection Manual for all ship management vessels in Japan
F. C/E Alex S. Sobrevega
BS Marine Engineering, FEATIU 2003
PRC Licensed Chief Marine Engineer, 1987
Youngest, at the age of 29 y/o, Chief Engineer in command for National Shipping Corporation of the
Phils. (NSCP), the sole Philippine flag carrier in 1987
23 years of sea-based experience including 12 years as Chief Engineer
VP-CEO of Orophil Shipmanagement Corp, a company that earned the 25th Asia Pacific Achievers
Excellence Award as the Best Shipmanagement Company in Asia-Pacific from Asian world Class
Quality Citation in 2014
PRC Outstanding Professional of the Year Award in the field of Marine Engineer in 2005
Founder and Trustee of Marine and Technical Superintendent Association of the Philippines
Vision
---
The College of Maritime Education of FEATI University will be a world-class maritime education center producing officers and leaders in the maritime industry through its excellent academic and training programs and state-of-the-art facilities.
Mission
---
To produce highly educated, qualified and competent men and women merchant marine officers serving the shipping industry, transportation, engineering and industrial interests of the country and global maritime-related businesses.
To provide the highest maritime education and training for its students, developing and maximizing their potentials, understanding and competencies using the latest technologies, with the commitment of continuous support, participation and involvement of all faculty members, employees, stakeholders, and industry partners.
FACULTY PROFILE
---
| Faculty | Academic Background & Teaching Experience |
| --- | --- |
| CE Buenaventura M. Jante | BS Marine Engineering |
| CE Manuel Rosos | BS Marine Engineering |
| CE Mario O. Reyes | BS Marine Engineering |
×
×