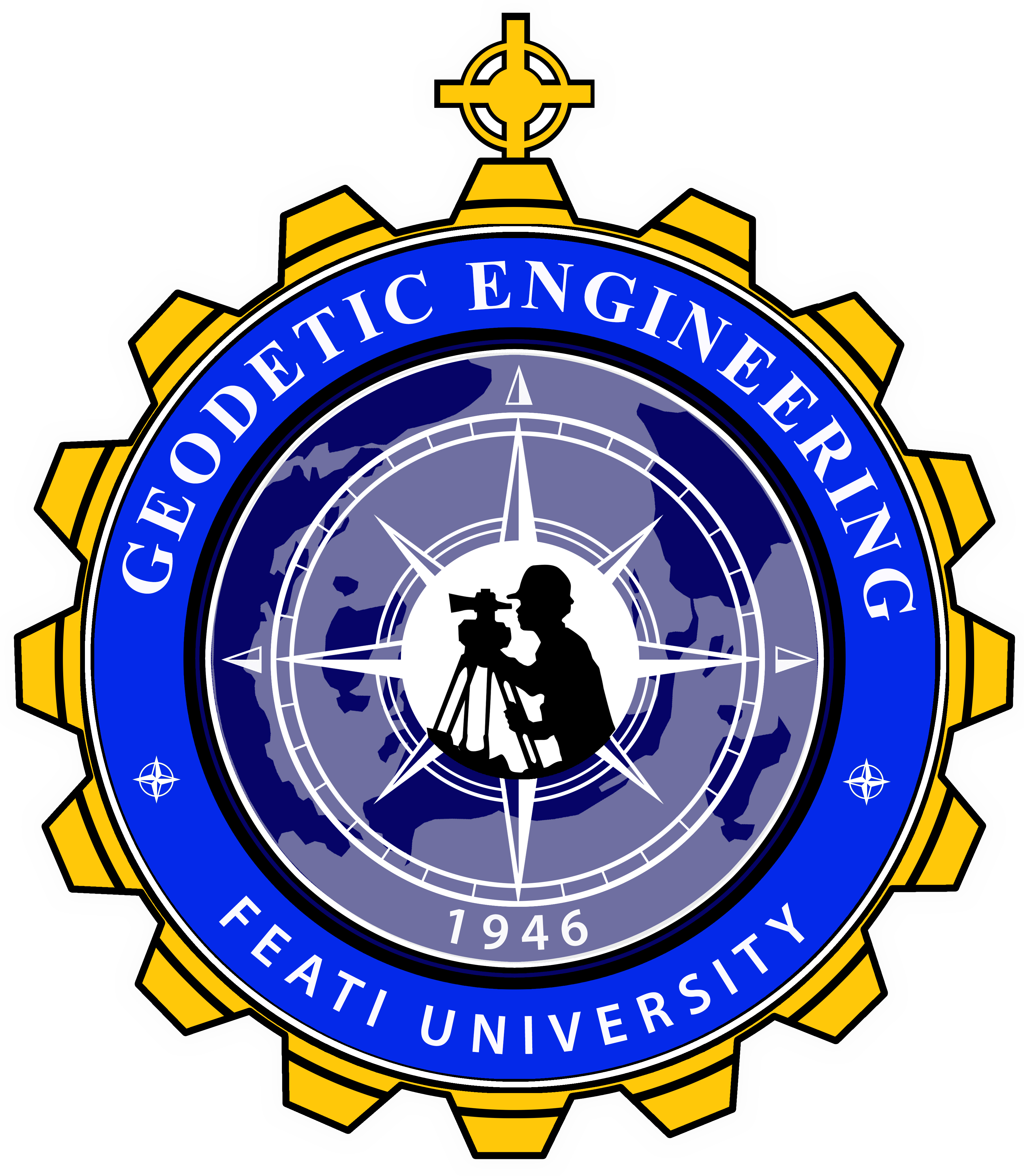 GEODETIC ENGINEERING
OVERVIEW
---
Geodetic Engineering deals with the collection and measurement of spatial data above, on, or below the surface of the earth. These are done using appropriate technologies, and scientific and methodological processing. The management of these data is for the production of spatial information systems, maps, plans, charts, and other documents.
Geodetic Engineering includes:
establishment of geodetic control network;
collection of ground data using various methodologies, techniques, platforms and sensors;
processing evaluation and analysis of collected data to generate information applications;
quality assurance of outputs in various accordance with the accepted standards and specifications;
development of survey and mapping standards and protocols in the conduct of research and development activities;
development of spatial information systems; and
development of business entrepreneurial skills.
FEATI's BS Geodetic Engineering program has continually and successfully developed research-oriented students in the fields of surveying, mapping GIS, GPS, Remote Sensing, and Land Administration. It also prepares students for a wide range of career opportunities.
The curriculum had been currently revised in compliance with CHED Memorandum Order (CMO) No. 12, Series of 2008 to incorporate new knowledge that would respond to the needs of industry and enhance research and development.
Basic to the program are the fundamental and core concepts of surveying and various disciplines in Geomatics.
Duties & Responsibilities of Geodetic Engineers
Create and maintain maps Geodetic Engineers use a variety of techniques to create digital representations of the Earth's surface, including satellite imagery, aerial photography, GPS tracking, and other data sources.
Involve in the design and construction of new mapping technologies or systems. This could include anything from creating 3D models of the Earth's surface to developing software that can automatically detect changes in the landscape over time.
Coordinate with architects, engineers, surveyors, planners, and other professionals regarding project details.
Conduct fieldwork such as surveying, measuring, and mapping land parcels or building sites. This is done to collect data for construction projects.
Use computer programs to process data into maps or charts. These can be used by other engineers or architects in their projects.
Prepare engineering plans and reports on geodetic activities. These can include developing new measurement techniques or updating existing methods.
Calculate latitude, longitude, elevation, and other geographic information. A geodetic engineer uses scientific methods and equipment such as Global Positioning Systems (GPS) in achieving this.
Review data from satellites and other sources. This helps in monitoring movement in the Earth's crust and identify possible earthquake hazards.
Study land topography and ocean depths. This is done in order to determine locations for construction projects such as bridges and tunnels.
Use instruments such as theodolites and transits to measure horizontal and vertical angles. The geodetic engineer must do this in order to accurately plot locations on maps.
Analyze data to create models of earth movement. Output is useful in disaster prevention and mitigation efforts such as tsunami warning systems.
Career Path of Geodetic Engineers
Engagement in government offices, real estate & construction firms

Consultancy & private practice

Teaching and research

Foreign firm affiliation in hydro mapping exploration
Other Specialization:
Photogrammetry

Land Use Mapping

Topographic Survey

Land Administration

Hydrographic Survey

Construction and Mining Surveys
INDUSTRY LINKAGES: one of The Great FEATI Experiences (TGFE)
FEATI's GE Department has established strong partnership with companies or firms that do not only give its students opportunities to practice and be mentored by practicing & successful Geodetic Engineers but also employment even while studying.
Vision
---
To be the center of a Christian well-rounded education in surveying and mapping, photogrammetry, remote sensing, and geomatics in the country, with international recognition.
Mission
---
The department will accomplish its vision by: 
Developing research-oriented students in their field of endeavor.

Preparing students for a broad range of career opportunities through on-the-job training and specialized courses. 

Providing guidance to students as they put into practical use their learning in response to the needs of the community and industry. 

Educating and training Christian students to become competitive both logically and globally.
FACULTY PROFILE
---
Faculty
Academic Background & Teaching Experience

Engr. Enrique A. Macaspac

BS Geodetic Engineering
Master in Public Management

Engr. Alex O. Venzon

BS Geodetic Engineering
Master in Management Engineering

Engr. Nazario B. Rivera

BS Geodetic Engineering
BS Civil Engineering
BS Sanitary Engineering

Engr. Reimar Emil C. Buenavista

BS Geodetic Engineering

Engr. Joseph M. Padilla

BS Geodetic Engineering

Atty. Joshua James R. Reyes

BS Geodetic Engineering
Bachelor of Laws
×
×