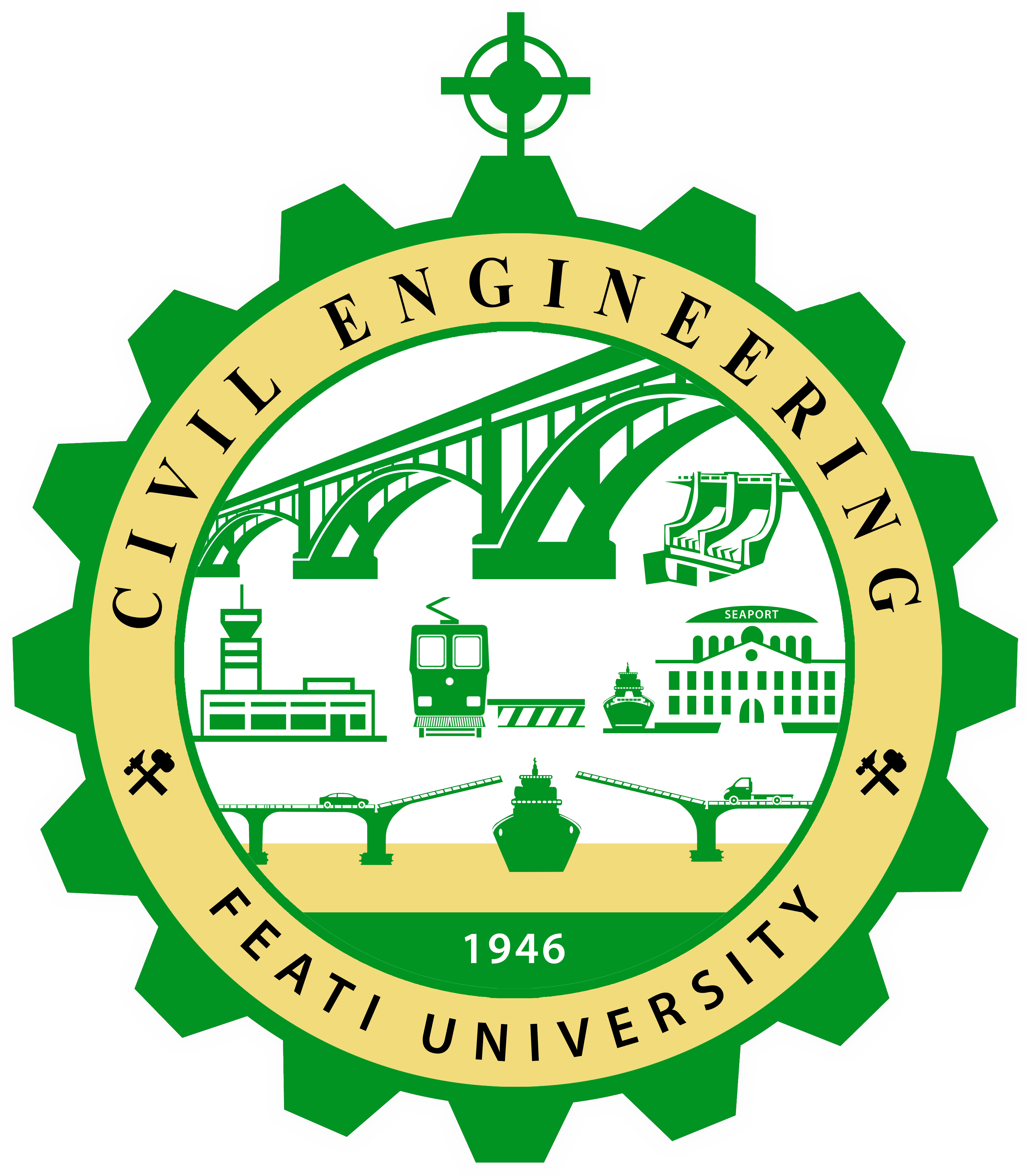 CIVIL ENGINEERING
OVERVIEW
---
Continuing the Culture of Excellence. The Great FEATI Experience
FEATI University is one of the oldest, greatest and biggest schools in Manila, Philippines that offers a 4-year BS Civil Engineering degree program under the 2018 Curriculum.
The Great FEATI Experience
The FEATI University Civil Engineering Degree Program offers five (5) CHED- authorized specialized tracks, namely:
1. Railway and Transportation Engineering (new) – FEATI University is the first and only school in the Philippines that offers extensive study on Railway Engineering as part of Transportation Engineering. This is aligned with the Philippine government's thrust to pump up the country's mass transport infrastructure that includes, among others, railway transport system. Other special courses offered are Airport Facilities Engineering, Ports and Harbor Facilities Engineering, Highway and Bridge Engineering as well as Urban Planning and Engineering.
2. Water Resources Engineering – This track is enhanced by FEATI with focus on River and Flood Control Engineering, Irrigation Engineering and Domestic Water Treatment and Supply Engineering as this affect food security; involves climate change adaptation, disaster risk reduction and management; and environment protection and resource conservation. The curriculum also includes solid waste control and management engineering.
3. Geotechnical Engineering – This is the study of subsurface foundation of a structure. FEATI University enhanced this track by incorporating Landfill Waste Management, Ground Improvement and Earth/Ground Related Hazards, and the Corresponding Hazard/Disaster Mitigating and Risk Reduction and Control.
4. Structural Engineering – This is a common track for the first three tracks. This is a specialized course with computer-aided design calculation and detailing courses incorporated in the curriculum. Our faculty/resource persons are officers or members of the Association of Structural Engineers of the Philippines (ASEP) or the American Society of Civil Engineers who are all FEATI Civil Engineering alumni.
5. Construction and Project Management – This is also a common field to all the other four tracks. A Civil Engineer leads an interdisciplinary team of technical men and women in the field of construction. Computer-based programs/software for project scheduling/planning, implementation and monitoring and reporting are part of the curriculum.
The Civil Engineering curriculum of FEATI University is designed and programmed to train the students to be experts in various fields and disciplines for the duration of the program adopting outcomes-based education in achieving learning that endures through time. They are as follows:
1st Year – with manual engineering drawing and computer-aided drafting.
2nd Year – with basic application of mathematics, physics and chemistry to basic civil engineering problems
3rd Year – with the Civil Engineering basic principles and applications of the five specialized tracks and enhanced by research works and OJT on their chosen fields of specialization.
4th Year – the students acquire the expertise through the study of the 5 specialized courses in their chosen fields of specialization.
Review classes in Mathematics, Hydraulics, Geotechnical, Transportation, Design and Construction are offered to students in accordance with the CHED-CMO-prescribed curriculum.
The Great FEATI Advantage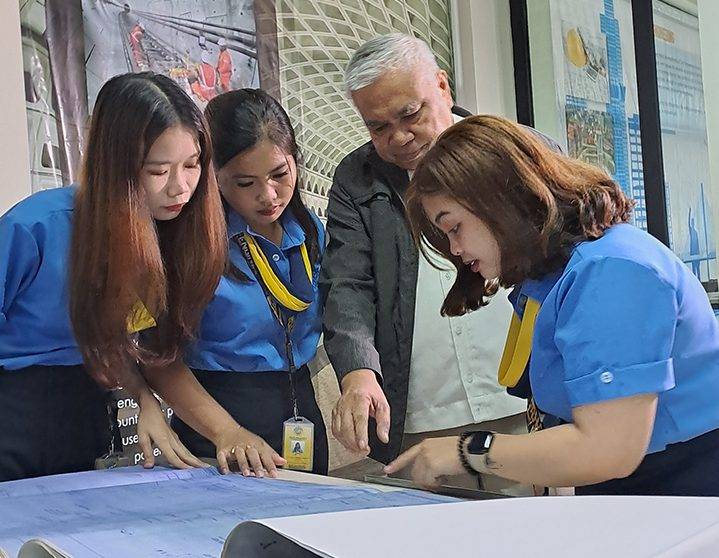 Enrolling in FEATI University gives the student a distinct competitive advantage as they get to be mentored by highly competent faculty members with master's and doctorate degrees from prestigious universities.
The teaching staff and resource persons of the Civil Engineering Department are all professional and licensed Civil Engineers who have or currently pursuing a master's degree in Engineering. They have extensive experiences in the field of Civil Engineering.
The Chairman of the Civil Engineering Department has more than 40 years of experience in the Civil Engineering industry and has worked with the government and private sectors, both here and abroad. He is a well-experienced Project Manager who specializes in Quality, Environment, Health and Safety Management
One of the Department staff is a Civil Engineer and Sanitary Engineer (2nd placer); another staff has a license in both Geodetic and Civil Engineering One of the staff is a Project Manager and an officer of the Philippine Institute of Civil Engineers (PICE) and of the FEATI University Alumni Association Global Incorporated (FUAAGI)
One of the part-time instructors/resource persons is an officer of the Association of Structural Engineers of the Philippines (ASEP) and the Philippine Institute of Civil Engineers (PICE), also the former president of FUAAGI and an Outstanding Alumnus awardee given by both FEATI University and FUAAGI
Another resource person is a member of the American Society of Civil Engineer and a recipient of Outstanding Alumnus Award, given by both FEATI University and FUAAGI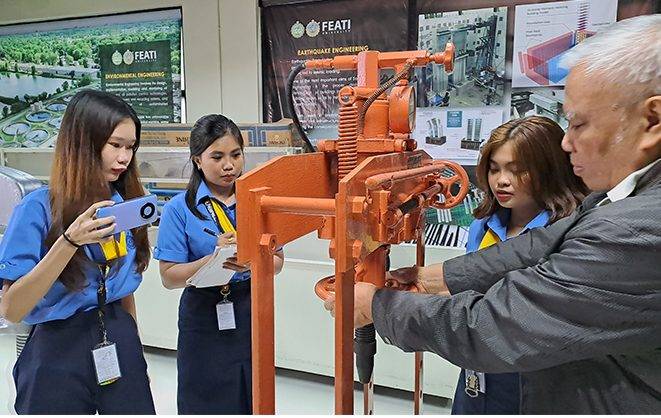 The department strongly believes in enduring learning. Thus, it has adopted the outcomes-based education in the delivery of instructions and achievement of learning outcomes. Therefore, with the assistance of its faculty members and staff, the department builds and empowers students by bringing together alumni and upperclassmen to collaborate and participate in mentoring activities like seminar-workshops, symposiums, and convocations.
The Great FEATI Partnership
FEATI University provides its students the privileged opportunity to chart their careers in the industry with its strong institutional partners that belong to leading companies in the country.
1. David M. Consunji Inc. (DMCI), Makati Development Corporation (MDC), Engineering Equipment Inc. (EEI) are among the noted Civil Engineering firms for both vertical and horizontal structures. Many of our graduates are employed in these companies. Our undergraduate students who are ready to take their on- the- job-training are also taken as trainees by DMCI and MDC.
2. Owned and managed by FEATI alumni, the following companies are our active partners in OJT and other technical activities.
a. RVN Construction – a general and specialty contractor owned and operated by a FEATI CE alumnus
b. Prompt Managers & Construction Services, Inc. – a project and construction management consultancy and services owned and managed by a FEATI CE alumnus.
c. FACE Builders and Development Corporation (FBDC) – conglomeration of companies owned and operated by FEATI CE alumni; a Design-and-Build contractor.
d. Asian Technicon Managers and Consultants Inc. (ATMCI) – Project Construction and Management Consultant
e. Light Rail Manila Corporation (LRMC) – operation and maintenance of LTR1; along with MTR Academy (Hongkong), LRMC is our newest official industry linkage for our Railway Transportation specialization track.
The Great FEATI Reward
The FEATI student, upon graduation, has limitless opportunities simply because of the FEATI brand of education s/he acquired through the years that focused on the pursuit of academic excellence both in their professional and personal life.
The Great FEATI Legacy
By being part of FEATI University, students get the privilege to be in the company of achievers and be successful in their fields, thereby making their alma mater proud.
A. Engr. Federico Alconcel
4th Placer, CE Board Exam;
Former CE Consultant and now an advocate of Environmental Conservation and Protection
B. Engr. Maria Trinidad E. Dela Rosa
Former Assistant Administrator;
National Irrigation Administration;
Former Faculty, CE Department;
Former member, PRC Civil Engineering Board of Examiners.
C. Engr. Orlando Honrade
Former Administrator;
National Irrigation Administration, and Local Water Utilities Administration.
D. Engr. Efren Rimando
1st Placer, CE Board Exame.
E. Engr. Diosdado Galvez
8th Placer, CE Board Exam Passer;
Division Head, Makati Development Corporation.
F. Engr. Ruben A. dela Fuente
 BSCE 1961;
 4th Placer, CE Board Exam Passer;
 Faculty Member, CE Department: FEATI University, Pamantasan ng Lungsod ng Maynila, Vigen Milagrosa University Foundation;
CE Board Examination Reviewer;
Author of Several CE Board Examination Reviewer.
G. Engr. Gilbert B. Magbutay
BSCE/BSGE;
Owner/General Manager, Gimba Engineering Services (Structural Design, Construction, and Project Management);
Founder of Featinian Assoiciation of Civil Engineers Inc (FACEI), and FACEI Builders and Development Corporation (FBDC).
H. Engr. Bonifacio (Rocky) Manuel
BSCE 1979
Trained in the US for Structural Engineering;
Member, American Society of Structural Engineer
Owner/President, PCSI (Structural Engineering);
Founder, Featinian Association of Civil Engineers Inc (FACEI), and FACEI Builders and Development Corporation (FBDC).
Vision
---
The Civil Engineering Department of FEATI University will be a bastion of academic and technical excellence that develops and inculcates in the students the values of critical thinking, social awareness and environmental concern.
Mission
---
The Department will accomplish its vision by:
Delivering instruction based on a solid training on the fundamentals, sharing technical experience, and use of appropriate tools.
Promoting research in addressing civil engineering concerns.
Promoting social and environmental awareness
Applying and creating effective solutions in design and construction.
Railways Specialization
---
This unique degree program has been developed in close coordination with the railway industry, which means that what students will learn is relevant and immediately applicable. The specialization will focus on core civil engineering as well as specialized study on railway infrastructure, including railway management and a railway design project.
Civil Engineering courses in FEATIU are designed to give students as many opportunities as possible in handling challenges or actual civil engineering problems by applying taught materials in design exercises. These interdisciplinary design projects thread through its degree programmes, wherein complexity increases as the course continues. Students may work alongside Mechanical and Electrical Engineers to develop designs for technologies that have impact in the world. During the duration of the degree program or it's courses, students will be actively involved in developing the specific design and professional skills required by Civil Engineers and will tackle numerous design problems to develop their analytical, technical and decision-making abilities. While studying all the major Civil Engineering subjects, students will also gain experience in a range of railway system issues and disciplines.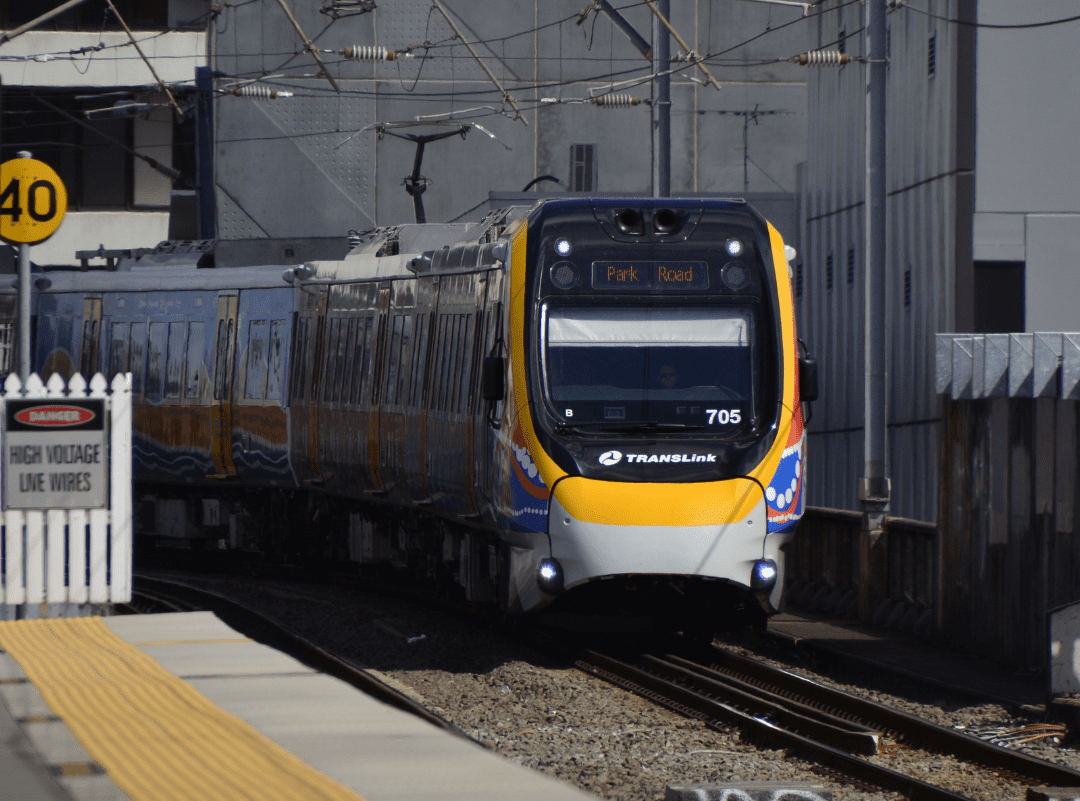 FEATI University has excellent links with industry to help Civil Engineering students gain real-world experiences during their study, and to prepare them for entering the workplace as a competent and efficient graduate.
Civil engineering is all about helping people and shaping the world with varied infrastructure. Are you ready to become a FEATINIAN Civil Engineer who is enthusiastic in helping shape the world?
FACULTY PROFILE
---
Faculty
Academic Background
Area of Specialization

Engr. Alfredd F. Villarin

BS Civil Engineer
Business Management
Master of Science in Management Engineering
Safety Officer
ISO Auditor
TUDELFT's and Tokyo Metro's - Railway Management
Construction And Project Management
Structural Engineering

Engr. Ericson C. Joson

BS Civil Engineering
BS Sanitary Engineering (2nd in board)
Management Engineering (unit taken)
Water Resources/ Sanitary Engineering
Construction Consultant

Engr. Gian Carlo S. Toribio

BS Civil Engineering
Master of Arts and Business Administration
Construction / Materials Engineering

Engr. Rudith Elena C. Joson

BS Civil Engineering
Management Engineering (units taken)
Management
×
×