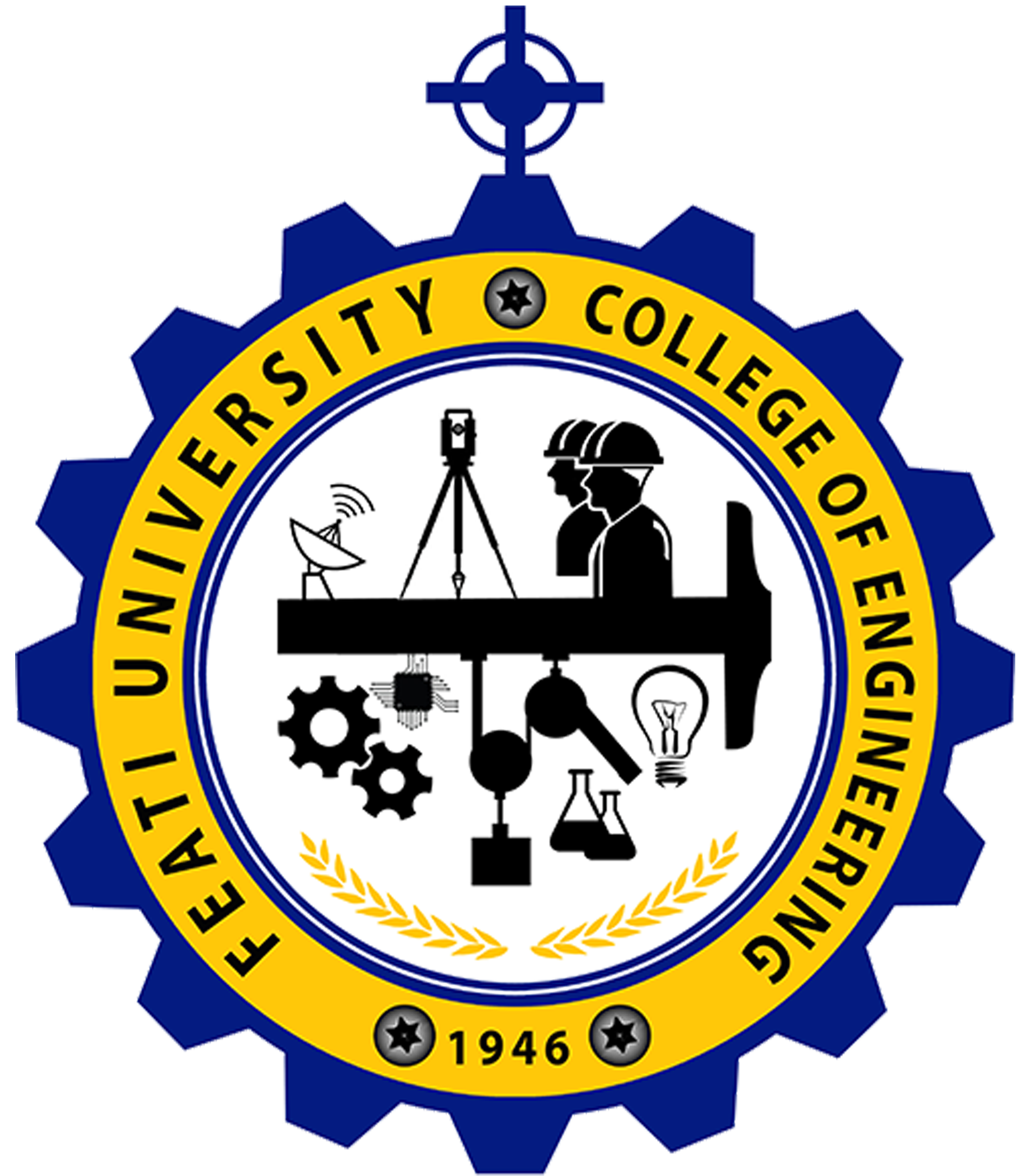 COLLEGE OF ENGINEERING
---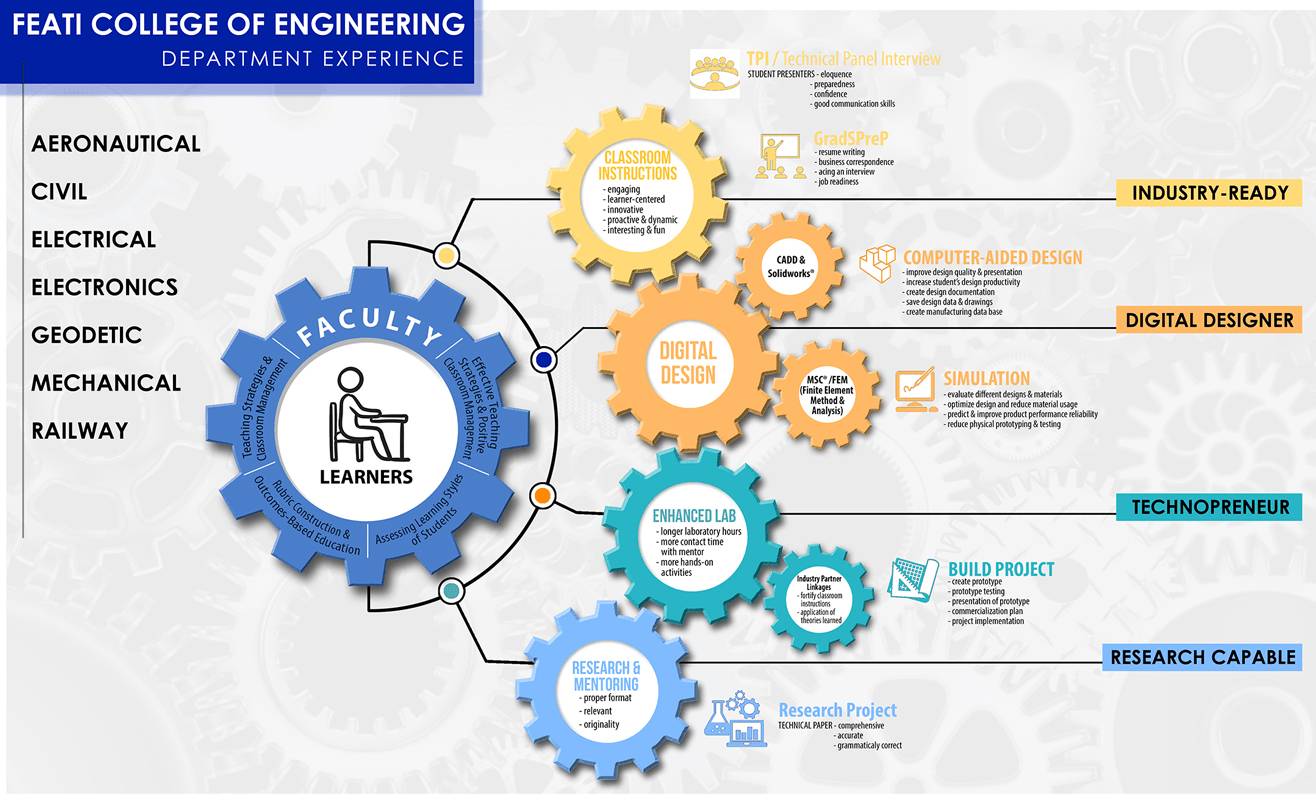 One of the first things a student needs to think when starting a bachelor's degree is the preparation for a career. A solid foundation in the basics of aeronautics, engineering and information technology coupled with experts' inputs from strong industry linkages will surely lead to achievement of a promising future and career for the FEATINIANS. The College of Engineering which is composed of seven departments implements those ideals by aligning its departments with Outcomes-Based Education (OBE), getting accredited by PACUCOA and is also working for Philippine Technological Council's (PTC) accreditation in line with the Washington Accord.
Aside from these, the College is offering Railway specialization in the 4 Engineering disciplines in FEATI University. This RAILWAY specialization is the answer to the demands of time. Either of the 4 accredited engineering degree programs will give students an insight into the railway industry and knowledge of the technical disciplines that are involved. This makes students very employable within the railway industry. Moreover, graduates will also have a solid grounding in Civil, Electronics, Mechanical and Electrical Engineering and will easily find employment and rewarding professional careers in organizations across those fields of engineering.
Spending internship in the railway industry before finishing the bachelor's degree is a chance to earn money and gain real-life experience, allowing the student interns to get involved in serious projects and put into practice the skills and knowledge gained from their Engineering degree. It's a superb opportunity to prove their worth, secure mentoring sessions, global internships, enhance their employability and placements which often lead to sponsorship and/or the offer of a graduate job.
There are railway projects that the Philippine government has started or planned to commence which prove that the railway sector in the country is booming. The demand for trained engineers or technologists in the local or international scene is on the rise. The first batch of FEATI engineers with the railway specialization is assured of a VERY promising career.
Vision
To continue to be a leading engineering school in the country, recognized internationally, in our chosen fields of endeavour. The College will build on its traditions of research, innovation and collaboration responsive to the changing needs of industry and society, both locally and globally.
Mission
The College will accomplish its vision by:
Providing students with basic knowledge and mentoring them with inter-disciplinary problem solving skills
Promoting research and innovation
Preparing students through on-the-job training and community outreach
Enhancing cooperation and partnership with local, as well as international institutions
×
×