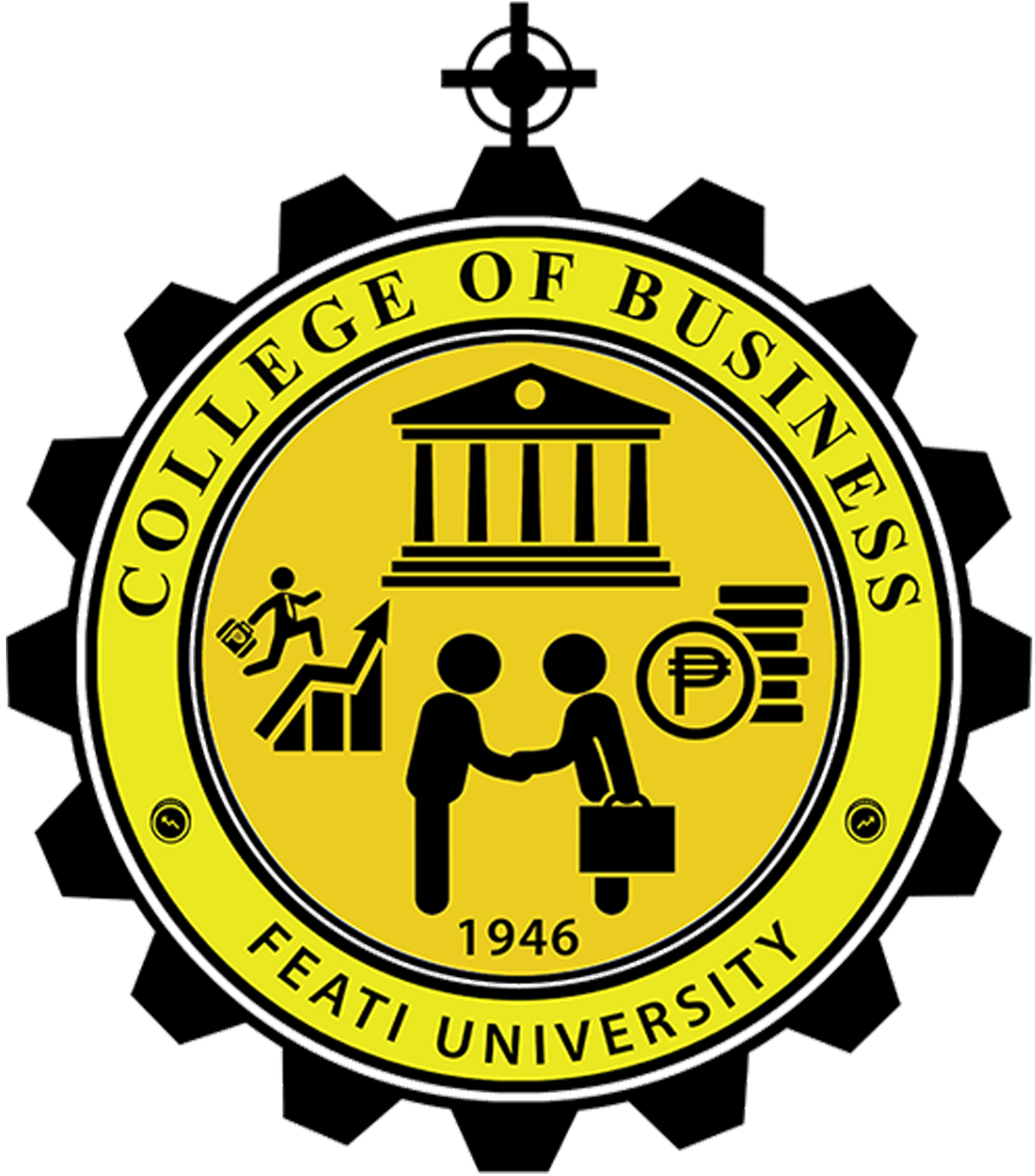 CUSTOMS ADMINISTRATION
OVERVIEW
---
A career in world-class customs administration in FEATI is a class of its own!
The Bachelor of Science in Customs Administration (BSCA) is a four-year collegiate business program that focuses on tariff and customs laws, international trade and agreements, global customs procedures and best practices leading to specialization in Supply Chain Management.
FEATI University's BSCA Program aims to produce graduates whose acquisition of knowledge, skills, attitude, and core values leads to a rewarding career. Our Customs Administration students will learn the rules and regulations in importation and exportation coupled with the preparation of goods declaration and pertinent documentary requirements, identifying proper tariff classification, correct customs valuation for assessment of customs duties, taxes and other charges due on import and export goods.
CAREERS of a Customs Administration graduate
Graduates of BS in Customs Administration may pursue a career path in various companies that specialize in logistics, shipment, and distribution. Other career opportunities include:
Declarant
Bank employee
Customs Broker
Freight forwarder
College Instructor
Customs representative
Customs Examiner Appraiser
Air/Sea Cargo Handling
Documentation Clerk
They may also apply to the Bureau of Customs if they are interested in working in the government.
https://www.erieri.com/salary/job/customs-patrol-officer/philippines
Description:
Conducts surveillance, inspection, and patrol by foot, vehicle, boat, or aircraft at assigned points of entry into the United States to prohibit smuggled merchandise and contraband and to detect violations of customs and related laws: inspects vessels, aircraft, and vehicles at docking, landing, crossing, and entry points.
Establishes working rapport with local residents, law enforcement agencies, and businesses.
Observes activity and regularity of vessels, planes, cargo, and storage arrangements in assigned area.
Gathers and evaluates information from informers and other sources.
Locates and apprehends customs violators.
Assists in developing and testing new enforcement techniques and equipment.
Develops intelligence information and forwards data for use by us customs service.
Testifies in courts of law against customs violators.
Board Exam
A graduate of BS in Customer Administration needs to pass the Customs Brokers Licensure Examination to become a Licensed Customs Broker in the Philippines.
The examination which is held once a year usually in the month of a October is conducted by the Board Examiners for Custom Brokers under the supervision of the Professional Regulations Commission (PRC).
Some Courses Taken in BS Customs Administration
General Warehousing
Custom Brokers Ethics
Principles of Customs Administration
The relationship of Customs to International Trade
Customs Administrative and Judicial Proceedings
Forms, Documentations, Customs Procedures and Practices
Cargo Handling, Port Operation, and Law on Common Carriers
Freight Forwarding and Non-Vessel Operating Common Carriers
The Great FEATI Experience
FEATI University will be the leader in the field of Customs Administration in the country totally committed to adhere to the highest standards of education throughout the trade industry link worldwide.
With its present comprehensive curriculum, students are exposed, early on, to the workings of the Bureau of Customs and other related government agencies under the single window, supply-chain and e-2M customs system on computerization program, enabling them to get a feel of the real world.
The teaching methods and practices adhere to the outcomes-based education that the Department is strongly adopting to achieve the desired learning objectives and end-results.
BSCA students will also become experts in the implementation of RA 9280, otherwise known as the "The Customs Brokers Act of 2004" and the Revised Kyoto Convention (RKC) implementing law Republic Act 10863 also known as Customs Modernization and Tariff Act (CMTA) of June 2016.
After completing the program, graduates become responsible and dynamic leaders as professional Licensed Customs Brokers who cater to the needs of importers and exporters in the country.
The Great FEATI Advantage
The Department, with the assistance of its faculty members and staff, builds and empowers students by bringing together alumni and upperclassmen to collaborate and participate in mentoring activities like seminar-workshops, symposia, and convocations. Students in the higher levels are also encouraged to render mentoring service to their younger counterparts and their peers.
To further improve the Department and enhance learning outcomes of students, its curricula and instructions have been aligned with the mandates of CHED and PACUCOA, in addition to what industry is requiring from its graduates.
The Great FEATI Partnership
During their on-the-job training, our students are exposed to the rigors of customs brokerage with our strong linkages with the following companies:
JCM Cargo Network
Room 338, Regina Building, Escolta, Manila
MLA Freight Corporation
GF, 5-eCom Bldg., MOA Commercial Complex Pasay City
The Great FEATI Reward
So what is in store for a FEATI graduate of Customs Administration? A lot!
A practicing professional / Licensed Customs Broker
Customs and Tariff Matters Consultant
Representing Importers and Exporters before any government agency and private entities in cases related to valuation and classification of imported goods.
Business Owner / Entrepreneur in Customs Brokerage and Freight Forwarding / Logistics Firm
Employment in the Government Service – Bureau of Customs, in particular, as:
a. Division Chief or Deputy Collector of Customs
b. Customs Examiner / Appraiser
c. Customs Inspector, Customs Intelligence & Police Officer
d. Customs Tariff and Tax Specialist
Employment in the Private Sector, like in international freight forwarding and logistics company specializing in Supply Chain, and others, as:
a. Import and Export Manager / Officer
b. Documentation and Tax Declarant Officer
c. Air and Sea Cargo Handling and Documentation Officer
d. College / University Professor and/or Program Head
e. Import / Export Foreign Trade Specialist at Banko Sentral ng Pilipinas and in any commercial bank
For someone who wants to make a difference in his or her career, the FEATI University education in Customs Administration and becoming a Licensed Customs Broker are the key to a door of limitless possibilities in professional entry:
a. Lateral transfer to PNP, BJMP and PNP entrant as Officer
b. Working abroad as Cross Border Customs Officer
The Great FEATI Legacy
The Department of Customs Administration takes pride in the following alumni in its roster:
A. Nacario, Jofe Anne Igonia
BS Customs Administration, Cum Laude
Licensed Customs Broker
Masters in Logistics and Supply Chain
B. Rivera, Roberta Jane Laurente
BS Customs Administration, Magna Cum Laude
Licensed Customs Broker
C. Aquino, Rosalyn Solayaw
BS Customs Administration,
Magna Cum Laude
Licensed Customs Broker
Vision
---
No content
Mission
---
No content
FACULTY PROFILE
---
| Faculty | Academic Background & Teaching Experience |
| --- | --- |
| Macario, Jofe Ann I. | BS Customs Administration |
| Rivera, Roberta Jane L. | BS Customs Administration |
| Zamudio, Marlene D. | M.B. Administration |
×
×