OVERVIEW
---
Economic recovery of the country from the devastation of World War II compelled Don Salvador & Doña Victoria together with their cousins, Eugenio & Fernando Lopez to re-establish the first Filipino-owned airline in the Philippines and renamed it from INAEC (Iloilo-Negros Air Express Corp) to FEATI Airlines.  This subsequently made the couple put up FEATI Institute of Technology to train and develop aircraft mechanics and engineers for the maintenance and operation of the airline industry.
Founded in 1946, as a private educational institution to produce pilots, mechanics and maintenance professionals for the aeronautics industry, FEATI University created a curriculum that includes the full spectrum of engineering, maritime, business and arts courses.
FEATI became a pioneer in aeronautical engineering and aircraft maintenance technology and was directly involved in rebuilding the workforce and engineering capability of the country.
FEATI was given recognition as a university by the Department of Education in 1959 with Dona Victoria as the first woman president of a technical university.
As a University, FEATI's students benefit from well-trained teachers with the appropriate specialization not only in the professional and core courses but also in the tool or workshop and general education courses.  Mathematics is taught by mathematicians, Physics by physicists, Chemistry by chemists and Mechanics by Mechanical and Civil Engineers. English and Communications courses are taught by English and Communications majors.  For the new General Education courses our Arts, Communications and Mathematics faculty members are currently being re-oriented in line with the CHED directives.
The uniqueness of FEATI lies in its founders' vision to provide higher education with the resources in technology. This positions the students to be better equipped with industry leading company partnership while allowing each one to enjoy a balanced university life which includes sports that nurtures them to function competently and competitively as individuals and professionals.
Extensive linkages with industry and commerce reinforce the training and formation of our students. Focused teaching allows our engineers and professionals with advanced degrees and /or extensive industry and business-related experiences to concern themselves with teaching and training the junior and senior students.  This makes our graduates more prepared for their careers.
To ensure that FEATINIANs benefit from their stay in the University, mentoring is delivered by selected faculty members in various departments.  The FEATI Peer Group and other upperclassmen also serve as mentors to other students.
In addition, our students' learning experience is further improved by the low student-teacher ratio allowing our faculty to deliver values-based education with a strong concentration on the basics, through critical thinking, and wherever possible, hands-on training of students in a multidisciplinary environment.
True to its commitment to be responsive to the needs of times and industry, FEATI has continuously evolved to produce competent professionals in the fields of Aeronautics, Engineering which now has the Railways specialization, Maritime, Architecture, Business and Tourism Management, Customs Administrations, Fine Arts, & Communications. To achieve this and assure the quality of its programs, FEATI University has pursued accreditation with PACUCOA, ISO, MARINA, CAAP and is gearing up for accreditation by the Philippine Technological Council in line with the Washington Accord. FEATI has also partnered with MSC Software which made it the 1st Center of Excellence in MSC Software in the Philippines. It has trained its students and other professionals on design, simulation and creation of prototype using Nastran, Patran or Adam. Visualization, simulation and testing the viability of product design can now be done thru MSC Software which can substantially reduce the cost of production.
The University has a long-standing partnership with the Department of Science and Technology and the University Belt Consortium in research collaboration. Currently, FEATI University is continuing a major DOST funded project on UAVs which involves the faculty and to a certain extent the students.
FEATI, as provider of higher education for more than 75 years, is more than ever committed to every individual student, where highly skilled and competent professors provide access to one-on-one learning in an environment that utilizes both theoretical and simulation to latest technology, mentorship, and links to leading partner companies within the industry that are committed to providing an entry to a bright and rewarding career.
While any student's experience in FEATI is unique and depends on how much the student wants to be engaged, the University provides ample opportunities for a Great FEATI Experience through various regular events such as the S&T Expo, GradSPrep, Hot Air Balloon Fiesta, English Festival, Sci-Math with Robotics Challenge and other departmental academic and co-curricular activities.
For almost 8 decades now, FEATI continues to bring unparalleled, cutting-edge technologies and innovations to make its graduates job-ready, meet industry demands and challenges while becoming contributors to the nation's economy, both in the local and global scenes.
FEATI University's legacy of excellence and pioneering spirit live on.
VISION, MISSION AND CORE VALUES
---

Vision
FEATI is a leading knowledge center in the country that creates and advances new ideas. It fosters an environment that enables faculty, students, all personnel, and alumni to be responsible, life-long learners and transformed individuals committed to service of God, the World, Country, and Family.
Mission
FEATI University accomplished its vision by:
Promoting basic and applied research and development
Generating innovative technologies
Teaching creatively to develop critical-thinking abilities
Inspiring students to achieve full academic, research, and spiritual potentials in arts, sciences, technology, and humanities.
Core Values
FEATI is a values-centered university geared towards achieving its vision and mission through the following CORE VALUES:
Integrity
Scholarship
Accountability
Equality
Patriotism
A.Y. 2022 - 2023
---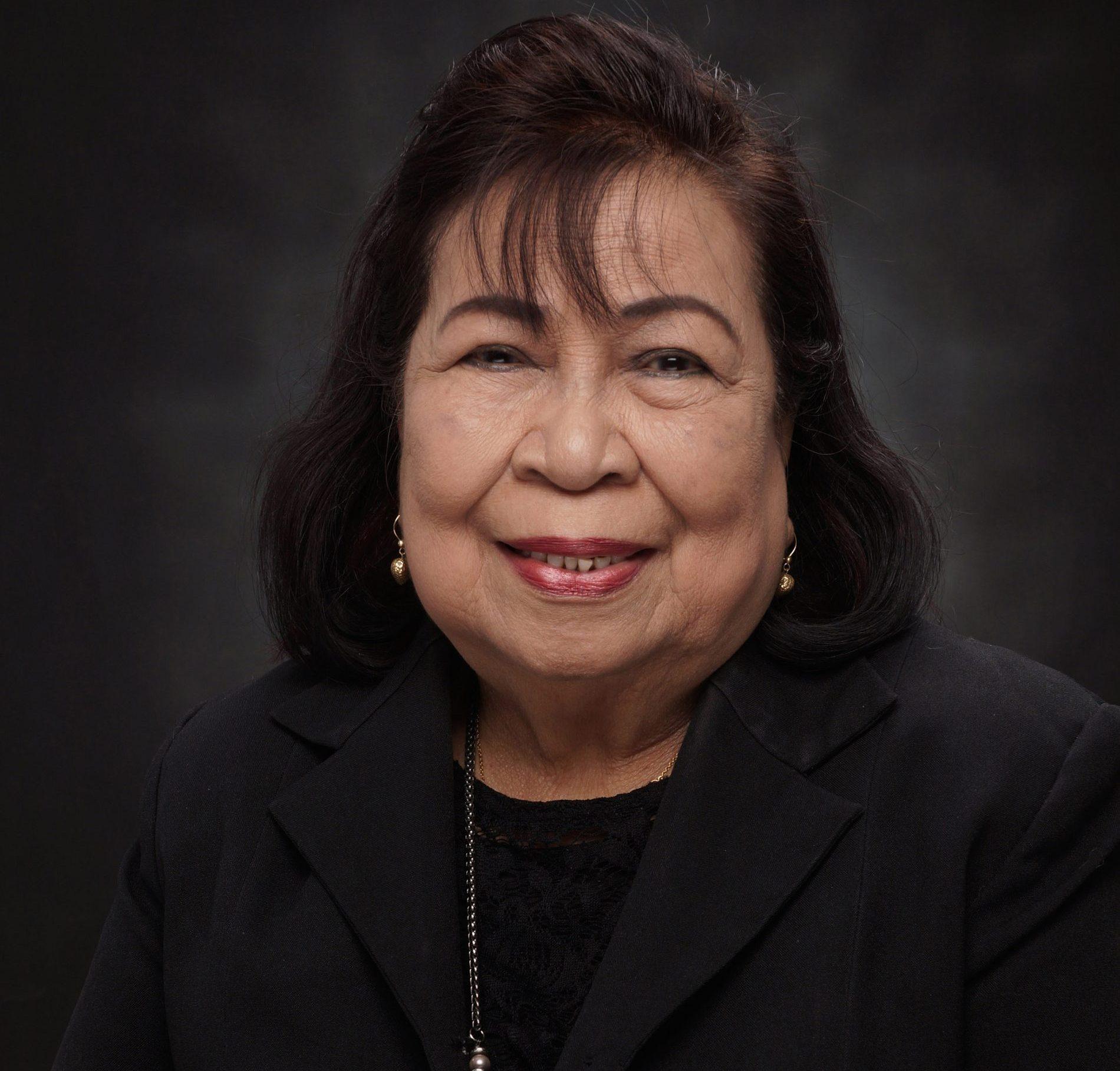 Dr. Gloria Mateo-Alberto
Trustee and Executive Vice President (EVP) since 2011; Chairman since 2018; Chief Operating Officer from 2011 to 2018; Has a Bachelor of Science Degree in Education (Major in English, Minor in Filipino) from the St. Joseph College; Has a Masters Degree in Administration & Supervision from Ortañez University; Obtained her Ed.D degree in Educational Management from the Philippine Women's University; also EVP for Development and Compliance, FEATI University; Formerly the School Director of the University of Perpetual Help System DALTA-Molino Campus in Bacoor, Cavite; Had also been a full-professorial guest lecturer of the Graduate Schools of De La Salle University-Cavite and the University of Perpetual Help System DALTA Las Piñas City; A Consultant of Olivarez College for both Parañaque and Tagaytay campuses at present.
---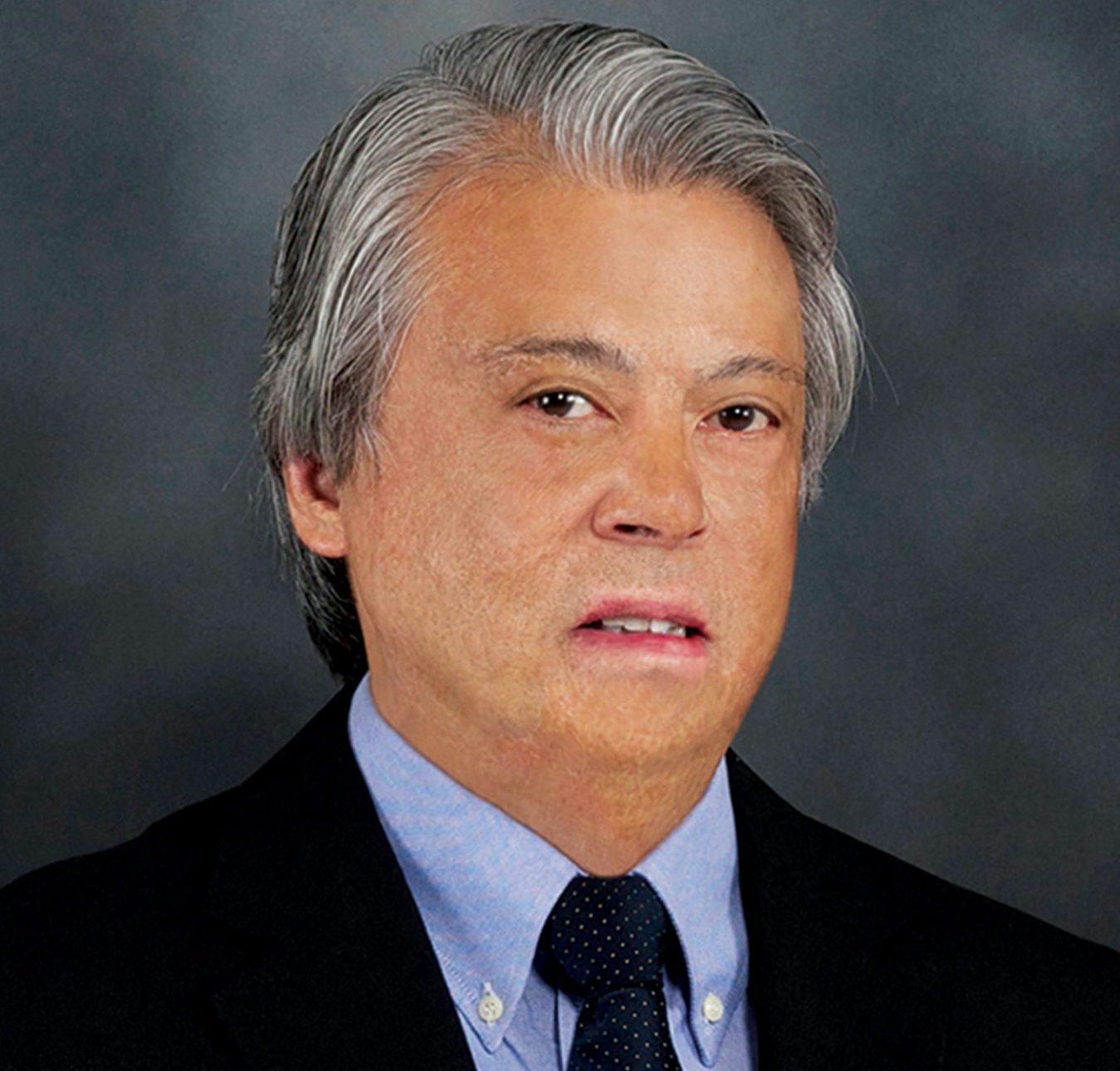 Francisco A. Segovia
Trustee since 1999; Vice Chairman and Chief Executive Officer since 2001; Bachelor of Science in Business Management, Ateneo de Manila University; Executive and/or Director of the following companies: FEATI University, RPMC Holdings, Inc., S&A Industrial Corporation, Chilco Holdings Inc., Segovia & Co. Incorporated, Intellicon Inc., Gregorio Araneta Inc., Araneta Properties Inc., RFM Corporation, Swift Foods Inc. and Wide Wide World Express Corporation
---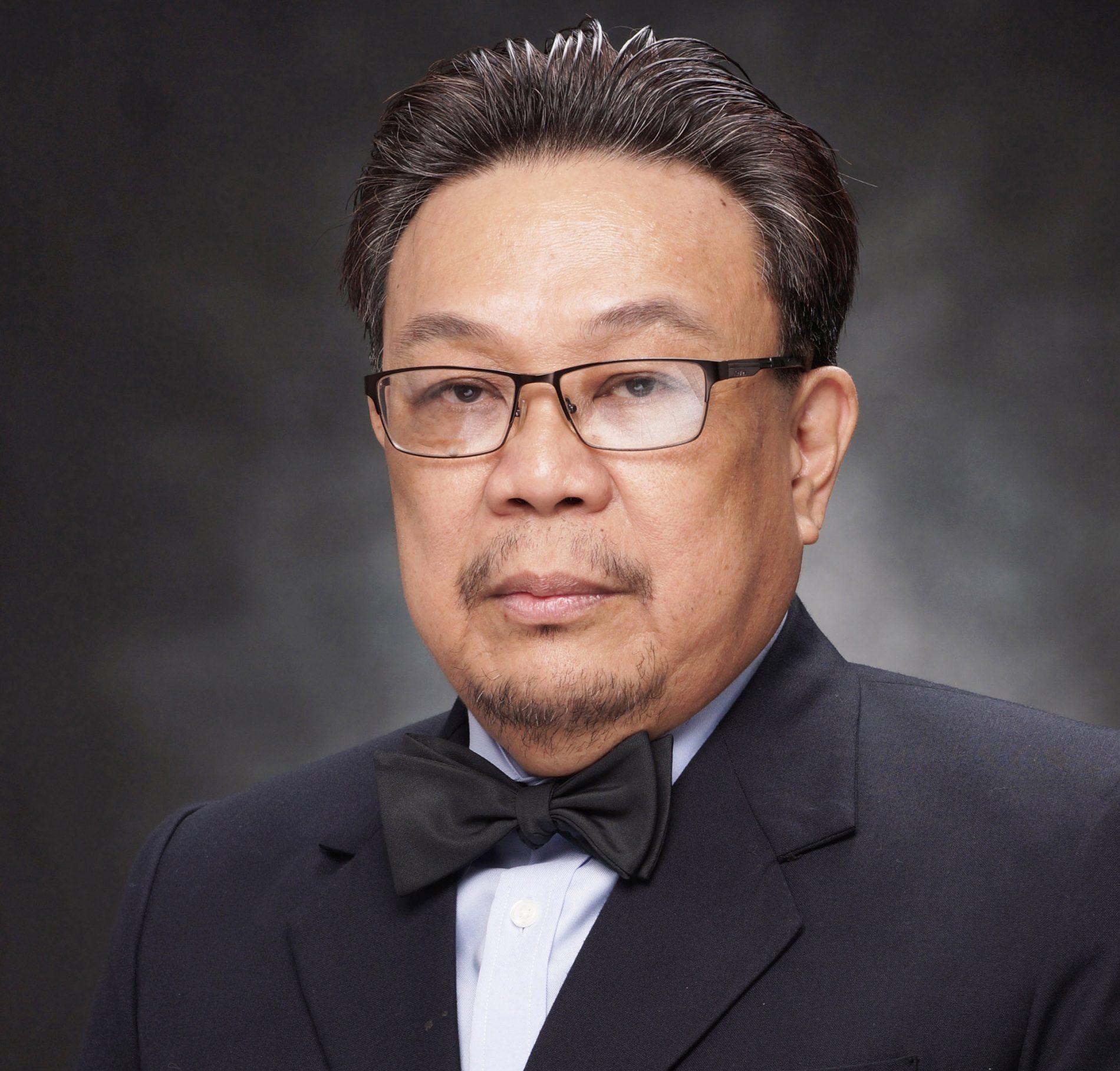 Dr.-Ing. Adolfo Jesus R. Gopez
President and Chief Academic Officer of FEATI since September 2, 2005; Has a Bachelor of Science Degree in Metallurgical Engineering from the University of the Philippines, April 1978-Magna Cum Laude. Post Graduate Studies on Laboratorie de Physique du Solide from the Institut National Polytechnic de Lorraine, Ecole des Mines, Parc de Saupurt, Nancy, France. On July 1981, obtained Diplome d'Etudes Approfondies-Materials Science (Masters) and on June 1983 obtained Diplome de Docteuer-Ingeneur-Materials Science, Mention Tres Honorable – with Honors (Doctorate); AVP-Executive Director, PHINMA Group Development Foundation, Inc.; Member, Board of Metallurgical Engineering, Professional Regulation Commission from October 1999 up to the present and Chairman since March 2002; Assistant Vice-President, Bacnotan Steel Industries, Inc.; Senior Consultant, Philippine Investment Management Consultants, Inc.; Assistant Professor of Metallurgy, Department of Mining and Metallurgical Engineering, College of Engineering, University of the Philippines Diliman; Division Manager (handling four departments), Engineering and Technology Research Division, Automated Micro Electronics, Inc. (formerly IMI); Executive Director Philippine Council for Industries for Energy Research and Development (PCIERD), Department of Science and Technology (DOST). Before being appointed President, he was appointed Assistant President and Trustee of FEATI University, then Director of the Office of Research, Development, and Extension Services.
---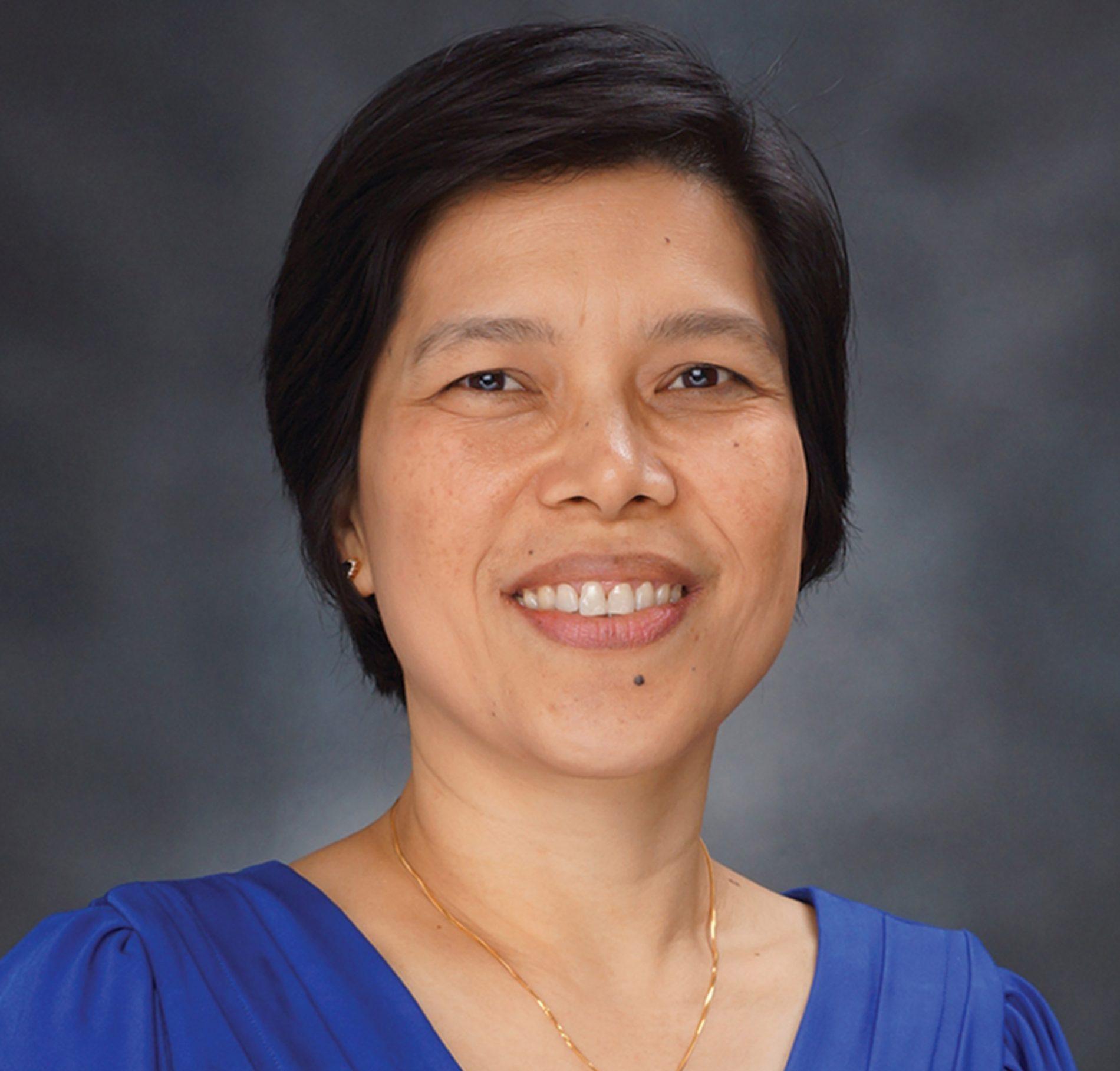 Jowina M. Segovia
A licensed professional teacher, her educational portfolio speaks of a degree in Bachelor of Science in Biology from the Philippine Normal University, Manila graduating Cum Laude in her batch with a Certificate in Teaching Program from the same university: a consistent achiever from grade school  to college with a decade of teaching experience in the secondary level as well as a short stint in the tertiary level; finished a number of short- term business-related courses at Ateneo de Manila University; awarded a Certificate on Computer-Aided Instruction by the University of the Philippines, Diliman, Quezon City; keeps herself abreast with the latest technology, current trends, and timely issues by sticking to a number of seminars provided by CHED, DepEd, foreign and local organizations.
---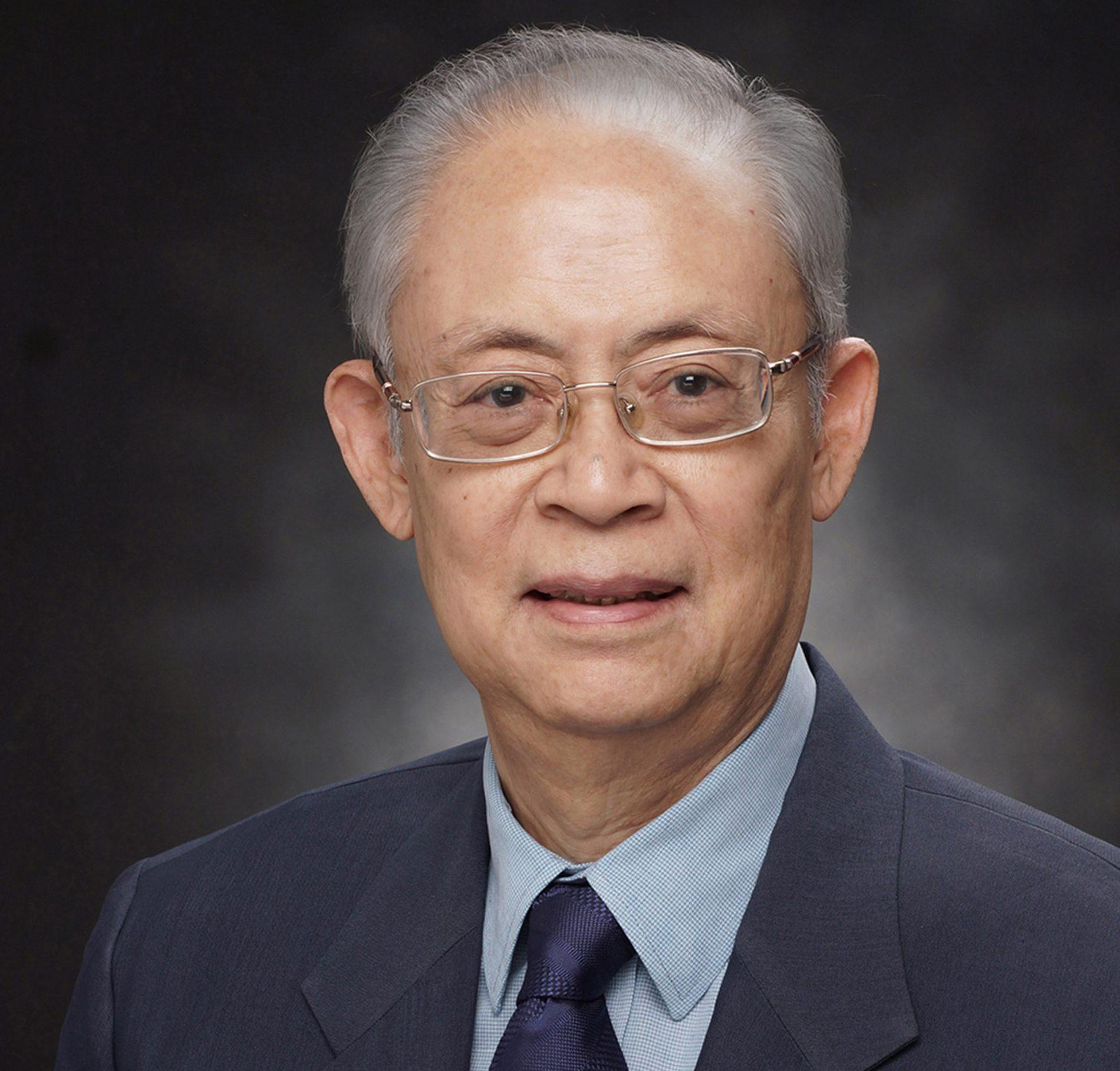 Tristan H. Macapanpan
Trustee since 2016; Assistant Vice President for Academic Affairs and Dean of the College of Business, FEATI University; formerly Vice Dean of the Graduate School of Business of De La Salle University, Has a Bachelor of Science degree in Mechanical Engineering, University of the Philippines-Diliman; Master of Business Management degree from the Asian Institute of Management; He became professor at St. Scholastica's College, Ateneo Graduate School of Business, University of Asia & the Pacific, University of the Philippines, and University of the East; Shift Manager and Department Industrial Engineer, Procter & Gamble Philippines; Consultant, Quezon City Government and Philippine Institute of Developmental Studies; President & General Manager, Pagdanan Transport Company; He held various executive and management level positions at the Pagdanan Timber Products, Inc.- Nationwide Princesa Timber Corporation; Vice President, Food Producers Corporation and South Pacific Foods Manufacturing Corporation; Assistant Vice President for Production, Solid Mills, Inc. and United Textile Mills, Inc.
---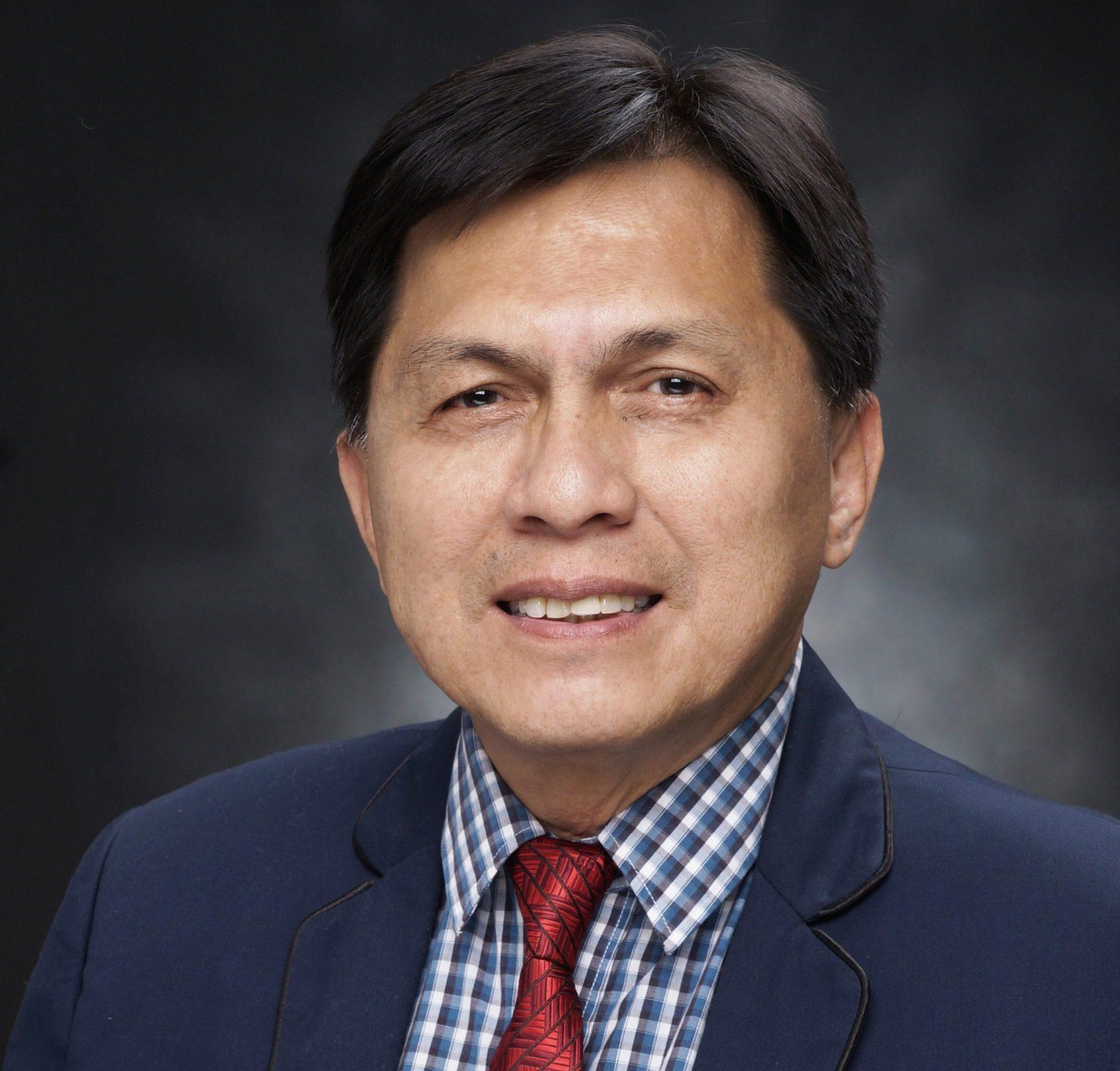 Dr. Cesar F. Domingo
Trustee since 2016; current Director of FEATI Professional Schools; Has Doctor of Business Administration degree from the Colegio de San Juan de Letran; Earned degrees in Bachelor of Science in Industrial Engineering and Masters in Business Administration from the University of the Philippines; Former Director, FEATI Joint Venture Programs; He also became Deputy to the VPAA, Special Assistant to the VPAA; and Chairperson, FEATI Industrial Engineering Department in FEATI University; He had been active as Institutional Specialist with DOTC, JICA and DBP. Also held Director positions in KCD Industries, KSI Enterprises, Inc., and Asian American Trading Corp., He was a program director with the Economic Support Fund Secretariat. Worked as Project Manager of Renaissance Builders, Inc., and as Manufacturing Manager with Timex Philippines.
---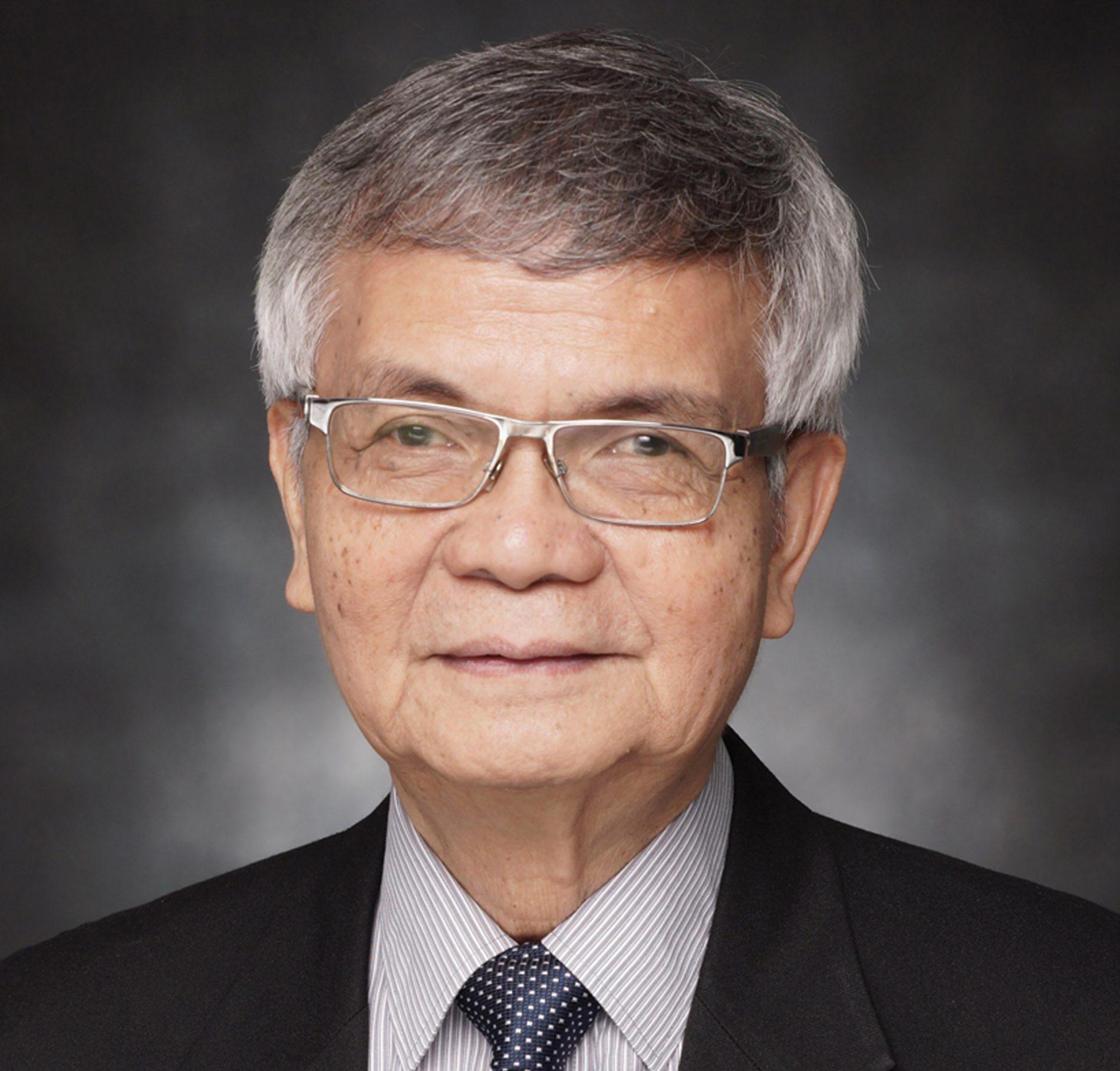 Dr. Rogelio A. Panlasigui
Trustee since 2018; Presently the Director for Research, Development & Extension Services and Dean of the College of Engineering of FEATI University; Has bachelor's and master's degrees in chemical engineering from the University of the Philippines; as a Ford Foundation Fellow, earned his Ph.D. in chemical engineering in Iowa State University; a licensed chemical engineer; member of the faculty of the UP College of Engineering where he also served a term as chairman of the Chemical Engineering Department; visiting professor of the University of Toronto; member and later chairman of the Board of Chemical Engineers of the Professional Regulation Commission (PRC); member and a former President of the Philippine Institute of Chemical Engineers (PIChE); became Undersecretary for Research and Development of the Department of Science and Technology where he also served as the first Executive Director of the Philippine Council for Advanced Science and Technology Research and Development and Director of the Industrial Technology Development Institute. He was a member and later Head of the Philippine Delegation to the ASEAN Committee on Science and Technology (COST) for several years; and, a member and Lead Shepherd of the APEC Industrial Science and Technology Working Group. Dr. Panlasigui was on the board of a number of private and government agencies as consultant and as executive. He was a consultant for San Miguel Corporation, the National Environment Protection Council, the Ministry of Human Settlements, the ASEAN Secretariat, APEC and the IAEA; Director for R&D and later AVP for Technical Services of Permaline Metals, Inc.; Most Outstanding Chemical Engineer of the University of the Philippines Alumni Association, Philippine Institute of Chemical Engineers Outstanding Chemical Engineer in 2000, and the Philippine Regulatory Commission Outstanding Professional in the Field of Chemical Engineering in 2001.
---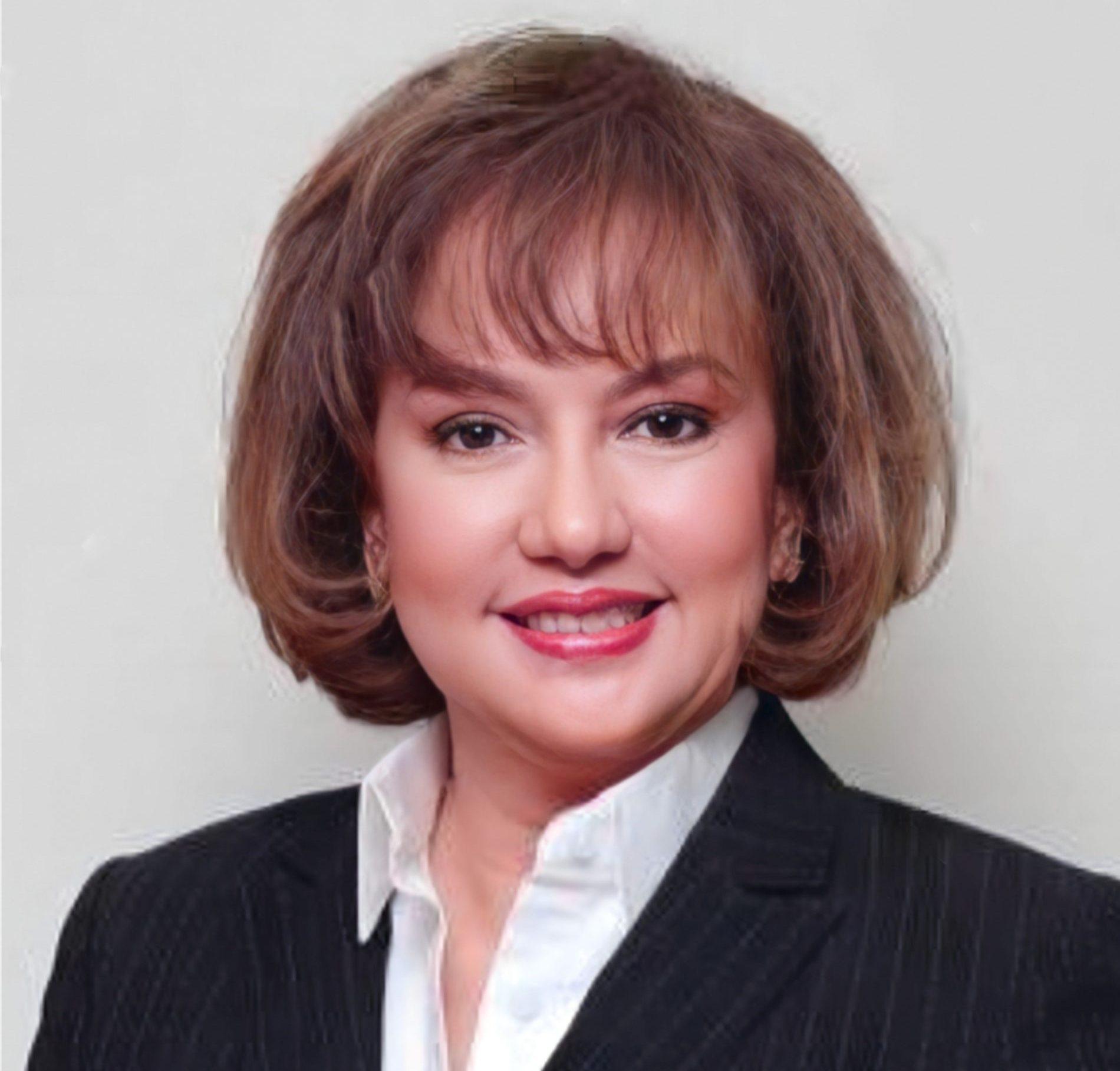 Atty. Euney Marie J. Mata-Perez
Trustee since 2018; Corporate Secretary since 2004; Graduated Salutatorian of her class (1992) at the Ateneo de Manila University College of Law and Summa Cum Laude at The University of San Carlos, Cebu City where she took undergraduate course; former Senior Associate in SyCip, Salazar, Hernandez & Gatmaitan; a certified public accountant; worked as an auditor with SGV & Co.; a contributor to several foreign and local publications, including CCH Doing Business in Asia.; Director and the Chairman of the Legislative Committee of the Tax Management Association of the Philippines; specializes in tax and corporate matters, and has extensive experiences in mergers and acquisitions, infrastructure projects, project finance and loan transactions.
---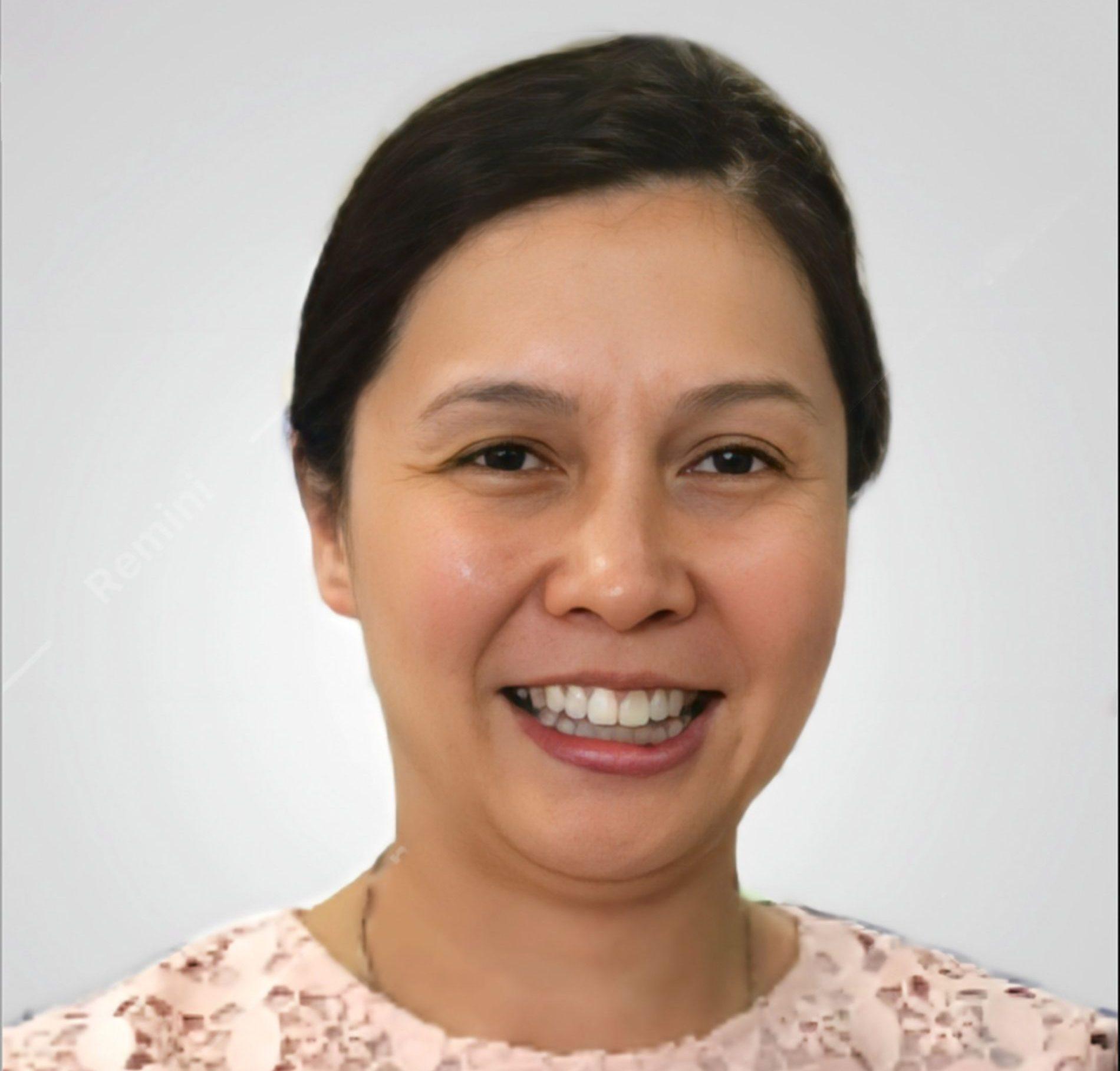 Danielle S. Lizares
Trustee since July 25, 2003; Has a Bachelor of Arts Degree Major in Interdisciplinary Studies from Ateneo De Manila University. President of Rainbow's End Village Subdivision Homeowner's Association, Inc.; Director and Vice-President of Sahara Management and Development Corporation, Our Lady of Eternal Peace Inc., Hallmarks Land Ventures, Inc., Mercury Management Corporation and Three Sisters Games and Amusements, Inc. She is the Assistant Treasurer & Member of Ad Hoc Committee of Victoria L. Araneta Properties, Inc., Victoneta Investment Corporation.
---
FEATI LIFE
---
FEATI.Life award is given to alumni and non-alumni who had lived, made a fine example of the FEATI Life, and paved a path to success for aviation, engineering, architecture, fine arts, and business professionals to follow and above all, showed in words and actions…love for God, country, family and FEATI. THE FEATI LIFE AWARD catapults the awardees to the FEATI HALL OF FAME. Truly an honor!
FEATI.Life Awardee(s)
RESEARCH
---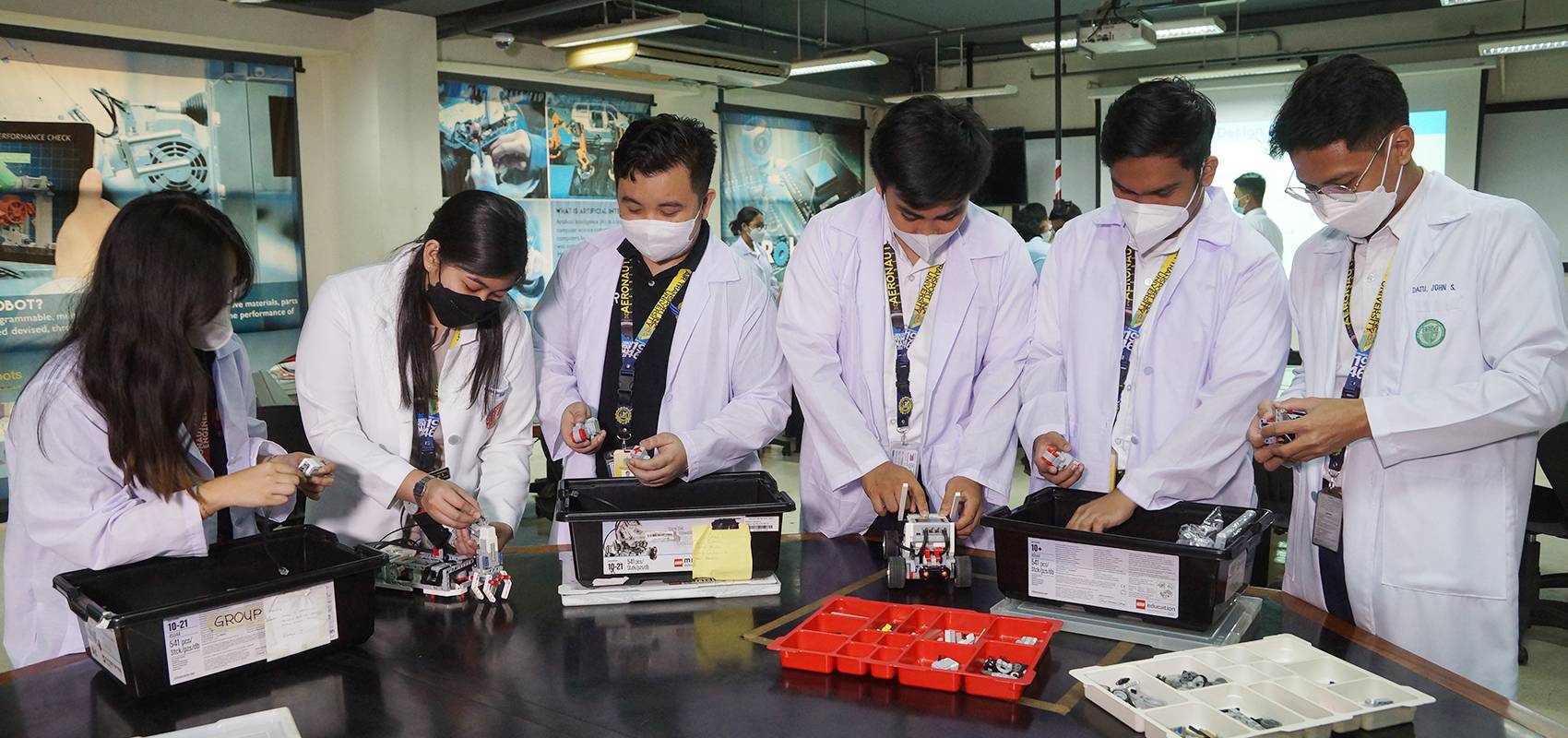 Interview of Matthew Mayo, one of our DOST-Research Specialists. Video courtesy of Failon Ngayon
Dr. Rogel Mari Sese (2nd from left), Program Leader of the UAV R&D Program and University Research Fellow of FEATI University, explains the biocomposite product to President Rodrigo Duterte during the National Science and Technology Week  Mindanao of the Department of Science and  Technology held on July 7, 2018 in Davao City. Others in  photo were (L-R) DOST Secretary Fortunato T. de la Pena, DOST Undersecretary for  Disaster Risk Reduction and Climate Change Adaptation Dr. Renato U. Solidum, and DOST Region XI Director Dr. Anthony C. Sales.
President Rodrigo R. Duterte visited the exhibit of Team LAWIN at the National Science and Technology Week Mindanao of the Department of Science and Technology (DOST) held on July 7, 2018, at the SMX Lanang, Davao City.
Dr. Rogel Mari Sese, Program Leader of UAV R&D Program and FEATI University Research Fellow, presented to President Duterte the concept and potential products of the UAV R&D Program. Part of the program is the development of the first prototype of the medium-range unmanned aerial vehicle (UAV) named LAWIN-1 as inspired from the FEATI Seahawks. LAWIN stands for Low-altitude Aircraft for Wide-field Imaging and Navigation.
The UAV R&D Program is a multi-million research grant funded by the DOST for the local development of a medium-range, long-endurance UAV for disaster risk reduction and management. The major tasks of the project are distributed to three universities. FEATI University designed and currently fabricates the airframe of LAWIN-1. They will also integrate the components of the UAV. De La Salle University is currently developing the flight controller for a modular UAV. The Ateneo de Manila University is also currently developing the communication system and imaging payload of the UAV. They are also tasked with the cooperative capability of LAWIN-1 with other UAVs and other ground units.
Team LAWIN is the research team led by FEATI University. It is composed of several faculty members and research assistants from the Aeronautical Engineering (AE)/Aircraft Maintenance Technology (AMT) Department. They collaborate with scientists from the Philippine Fiber Industry and Development Authority (PhilFIDA) of the Department of Agriculture and Industrial Technology Development Institute (ITDI) of DOST. The Project Staffs from FEATI University includes the following: Dr. Leo Mendel Rosario, Deputy Director of the Office of Research, Development, and Extension Services (ORDE), Engr. Lemuel Banal, Engr. Joefreim Delicano, and Engr. John Gabriel Decena. The Project Development Officer is Peter Alexander Felix and the Science Research Specialists (SRS) are Rodion Herrera and Mark Anthony Agbayani. Other SRSs are AMT FEATI Alumni Matthew Mayo and Rani Lou De Castro. (FEATI News).
×