FEATI University Sets Its Sights on Railway Engineering and Railway Technology
FEATI University, the Philippines' pioneer in training and education in aviation since 1946, as well as one of the long-time providers of academic programs in maritime education, has set its sights on becoming a leading academic institution in railways engineering and railways technology.
In early 2017 up to the end of 2020, the University has been preparing extensively. This includes collaborations with MTR (HK), JICA (Japan), Tokyo Metro Co. Ltd. (Japan) and LRMC, one of the operators of light rails in Metro Manila. In 2018 and most of 2019, FEATI discussed with Tokyo Metro Co. Ltd. (TMCL) the possibility of a technical collaboration. This led to the finalization of TMCL donating to FEATI University two (2) units of train coaches from the Marunouchi Line, which had just been retired. The train units are now installed in the railways laboratories of the University.
Tokyo Metro Co. Ltd.'s Marunouchi Series 2 train is named after Japan's Marunouchi Business District, where a train line is also named after it.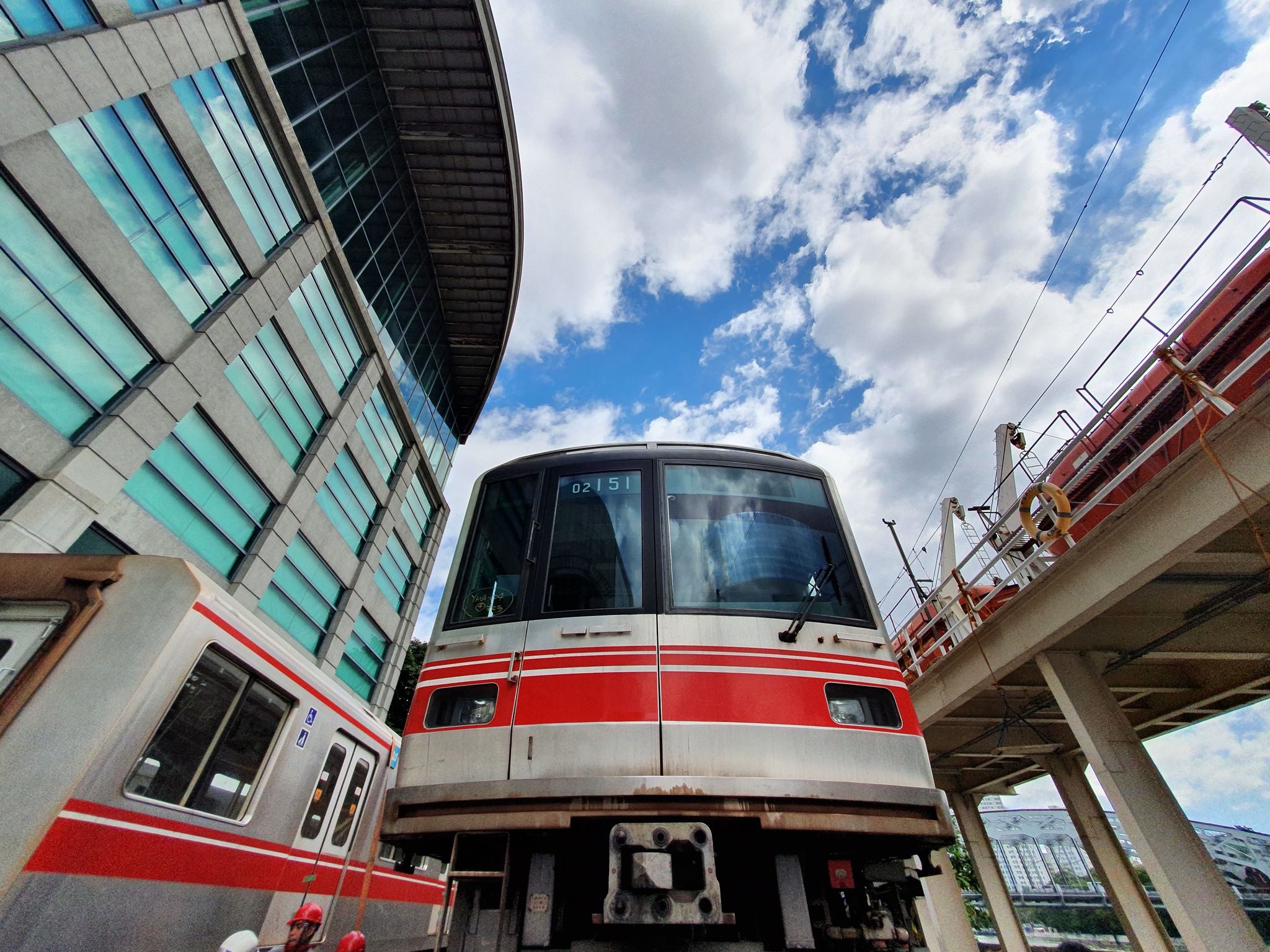 FEATI will use the train as a training tool for its students taking up courses under its Railway programs.
The courses presently offered on the railway programs are:
Bachelor of Science in Civil Engineering with Railways Specialization
Bachelor of Science in Mechanical Engineering with Railways Specialization
Bachelor of Science in Electrical Engineering with Railways Specialization
Bachelor of Science in Electronics Engineering with Railways Specialization
FEATI will also soon offer Bachelor of Science degree programs in Railways Engineering and in Railways Operations and Management.
The University is also applying with TESDA (Technical Education and Skills Development Authority) to offer a 3-year Diploma Course on Railways Technology. Completers of this program will have the competencies required by the industry. The program is also designed to be directly aligned with a Bachelor's degree program in Civil Engineering.
To date, FEATI has the following among its various industry partners:
Tokyo Metro Company Ltd., Japan
Philippine Railway Institute (PRI)
Department of Transportation (DOTr)
MRT Academy (Hong Kong)
Light Rail Manila Corporation (LRMC)
Technical Education Skills Development Authority (TESDA)
Light Rail Transit Authority (LRTA)
FEATI Welding Training and Assessment Center (FWTAC)
Moving forward, FEATI University works closely with the Philippine Railway Institute (PRI), a government agency dealing with research and development (R&D) focusing on the "management, operation, and maintenance of railways, and training of personnel in the rail transportation industry" (under the Department of Transportation (DoTr)) . The University has also tasked its executives and academic personnel to enrol and take part in the courses offered and delivered by railway professionals of the Tokyo Metro Academy.
This article was originally written by FEATI University.
Source : https://railway-news.com/feati-university-sets-its-sights-on-railway-engineering-and-railway-technology/?fbclid=IwAR1e65-2Iw8CtcXVB5q5p5EJKTSwLRPo_4CYFL8aBYoB8vl4r_IYm4IzWhA